TTS's Joanne Collins Smee leaving GSA
Joanne Collins-Smee will leave GSA for the private sector at the end of August.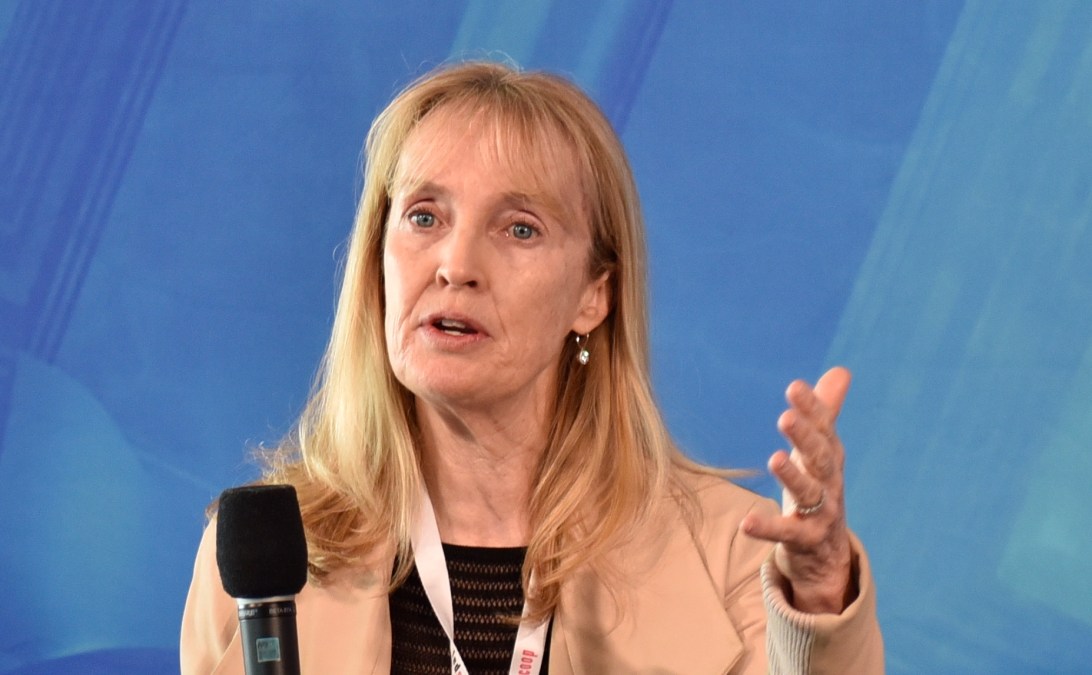 After spearheading one of the Trump administration's signature IT modernization efforts, Joanne Collins Smee will leave the General Services Administration at the end of the month.
GSA officials said Thursday that Collins Smee, who has served as director of the agency's Technology Transformation Service since December, would return to the private sector but didn't detail her next move.
Collins-Smee, who joined the federal government in September 2017 after several years at IBM, helped stand up the administration's IT Modernization Centers of Excellence, which is currently operating within the Department of Agriculture and plans to dispatch teams across the federal government to assist in enterprise technology upgrades.
"I am incredibly thankful for Joanne's tremendous accomplishments during her time at GSA," GSA Administrator Emily Murphy said in a statement. "In just one year, Joanne has turned the Centers of Excellence into one of the most highly regarded IT modernization initiatives in the federal government and helped deliver results for USDA and America's farmers, ranchers and producers."
Collins Smee was tapped to lead TTS, the GSA's principal technology acquisition arm, following the departure of founding director Rob Cook in December 2017.
In addition to leading the Centers of Excellence initiative, Collins Smee's tenure also featured an increased focus on cloud adoption and industry engagement, including GSA's first governmentwide cloud reverse industry training event in June.
"This RIT is not the end of our collaboration with industry. Rather, it is just one step along the never-ending journey towards establishing an ongoing, generational culture change of adaptation and optimization as part of our modernization efforts," she wrote in a July 31 blog post. "We expect that we will continue to partner with industry to build a community, educate the federal workforce, and help make the modernization journey a successful one."
But it was the Centers of Excellence initiative that administration officials cited as the magnum opus of Collins Smee's tenure at GSA.
"Joanne Collins Smee has helped create the foundation for long-lasting change in the Federal government," Jared Kushner, assistant to the president and senior adviser, said in a statement. "The Centers of Excellence will deliver benefits to the American people for many years ahead. The Administration continues to prioritize this important work and looks forward to building on the foundation that Joanne helped construct."
"Joanne has done an outstanding job building the Centers of Excellence," Chris Liddell, assistant to the president and deputy chief of staff for policy coordination, said in a statement. "She took a concept and made it an operational reality."
In GSA's announcement of her pending departure, Collins Smee thanked Murphy, Federal Acquisition Service Commissioner Alan Thomas and her TTS team for their support.
"It has been an honor to serve in government, and I am so pleased at the enormous progress that GSA has made in modernizing government IT in such a short time," she said.