Kirstjen Nielsen sworn in as DHS secretary
She received Senate confirmation Tuesday by a vote of 62-37.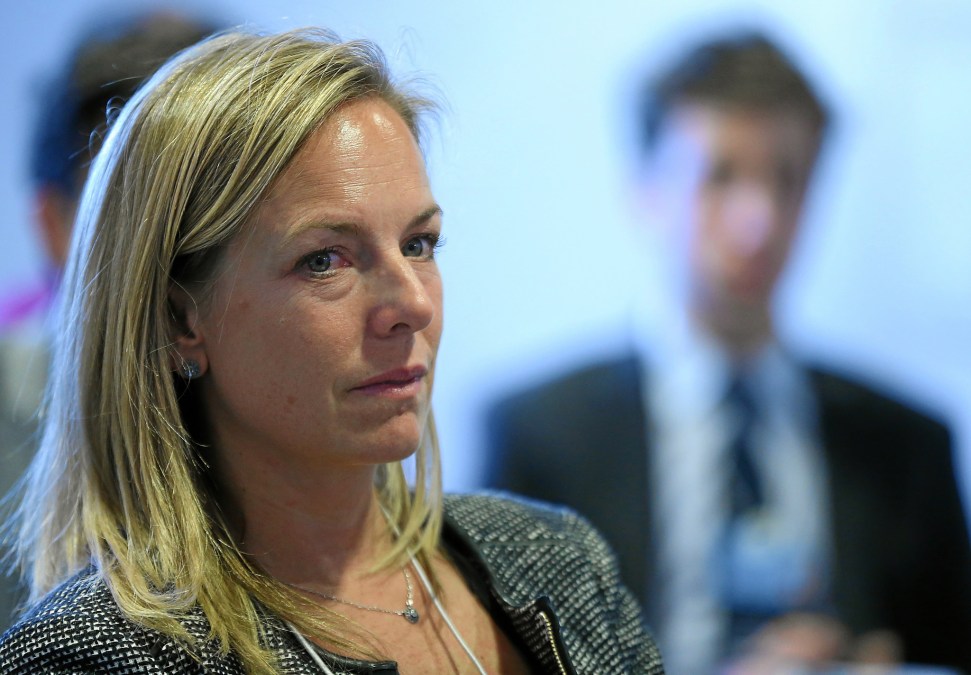 Kirstjen Nielsen was sworn in Wednesday as secretary of the Department Homeland Security after she received Senate confirmation the day prior by a vote of 62-37.
Nielsen's appointment comes after President Donald Trump nominated her to replace former boss John Kelly, who moved to become Trump's chief of staff. She previously was the White House's deputy chief of staff where she was widely considered a close Kelly ally.
Nielsen was chosen by the White House as the preferred nominee in early 2017 but waffled on the decision, which stalled the nomination of DHS leadership for months.
Despite increasing prominence in the national conversation, cybersecurity was a secondary topic during Nielsen's confirmation hearing. The security of voting machines, the electric grid and the nation's critical infrastructure took a relative backseat to climate change, border security and immigration enforcement.
With more than a third of the Senate voting against her, Nielsen's margin of approval was the narrowest ever for the confirmation of a DHS secretary. Some in Congress still have their doubt about the politics behind the move and whether she has what it takes to lead DHS.
"While I am glad that the Department of Homeland Security will soon finally have a permanent leader for the first time since July, there is still much we do not know about Ms. Nielsen's plans for the Department," said Rep. Bennie Thompson, R-Miss., ranking member of the House Homeland Security Committee. "She still must show us she has the ability lead a workforce of 240,000 while keeping the country safe and secure."
You can read more about that and Nielsen's confirmation on CyberScoop.