Lawmakers might penalize agencies with CIOs who don't report directly to the top
Rep. Will Hurd is looking for ways to penalize agencies that don't have the CIO reporting to the secretary or deputy secretary level.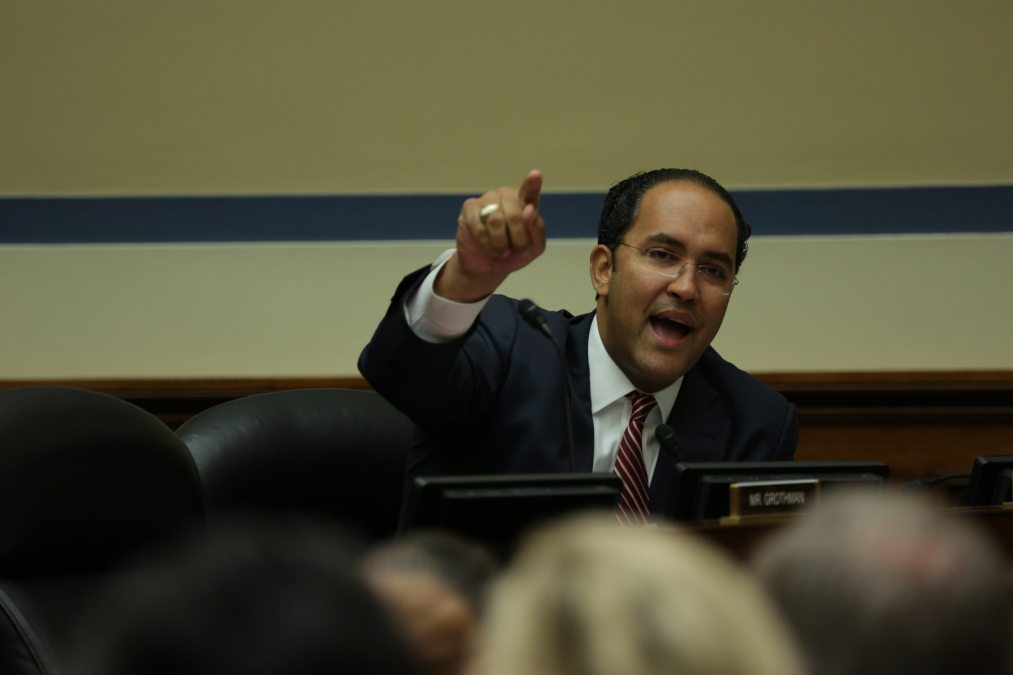 More than three years after the passage of the Federal Information Technology Acquisition Reform Act (FITARA), CIOs at half of the 24 agencies covered still don't report directly to the secretary or deputy secretary level. Rep. Will Hurd, R-Texas, is not pleased with this and said Wednesday that penalties could be coming for those agencies that haven't given their CIO a direct line to the top.
At a wide-ranging House Oversight and Government Reform Committee hearing on the state of federal IT in 2018, Rep. Hurd spoke about his interest in finding a way to push remaining agencies to elevate their IT leaders.
"One of the things that is still frustrating," Rep. Hurd said during the hearing, "… is CIO authorities. We can't hold CIOs accountable if we don't give them all the power they need."
FITARA was an attempt to give agency CIOs power over their domain, but there are still some challenges. For example, Rep. Hurd noted, some federated agencies have several program-specific CIOs at component agencies in addition to the headquarters agency CIO, and this dilutes authority.
One instance of this is the Department of Agriculture, where Secretary Sonny Perdue announced in September 2017 that his office was setting out to pursue a massive "realignment" in a bid for increased efficiency. Perdue specifically cited USDA's 22 CIOs as one example of agency inefficiency. Other departments, like Health and Human Services and Homeland Security, face a the same.
Rep. Hurd, it would seem, agrees with this assessment.
"Can we reprogram the funds from those various sub-CIOs under the agency CIO in order to streamline that budget authority?" he asked.
"I absolutely agree with your frustration," Margaret Weichert, the Office of Management and Budget's new deputy director for management, said. "It's something we in the administration share and are looking very closely at how do we address."
"I think in the President's Management Agenda we are laying out how all of the components of the various authorities across government… how they work together and how they align together and how to avoid duplication while giving the maximum elevated level of capability to CIOs," she continued, name-dropping the document that is expected to be released next week. "We are absolutely in alignment in terms of the idea that the CIO for the broad agency needs to have all the capabilities and tools to make these very profound investments."
But while Weichert was vague about what a solution to this problem might look like, Rep. Hurd had some ideas. "We're talking about how do we change the FITARA scorecard to penalize agencies that don't have the CIO reporting directly to the agency or the deputy agency head," he said.
The hearing, which also featured testimony from the Government Accountability Office's David Powner, the General Services Administration's Bill Zielinski and the Department of Homeland Security's Jeanette Manfra, touched on several additional issues in federal IT, including cybersecurity, the value of shared services and the White House's new centers of excellence initiative.