USDA has 22 CIOs, but Secretary Perdue wants to change that
The department announced office "realignment" last week.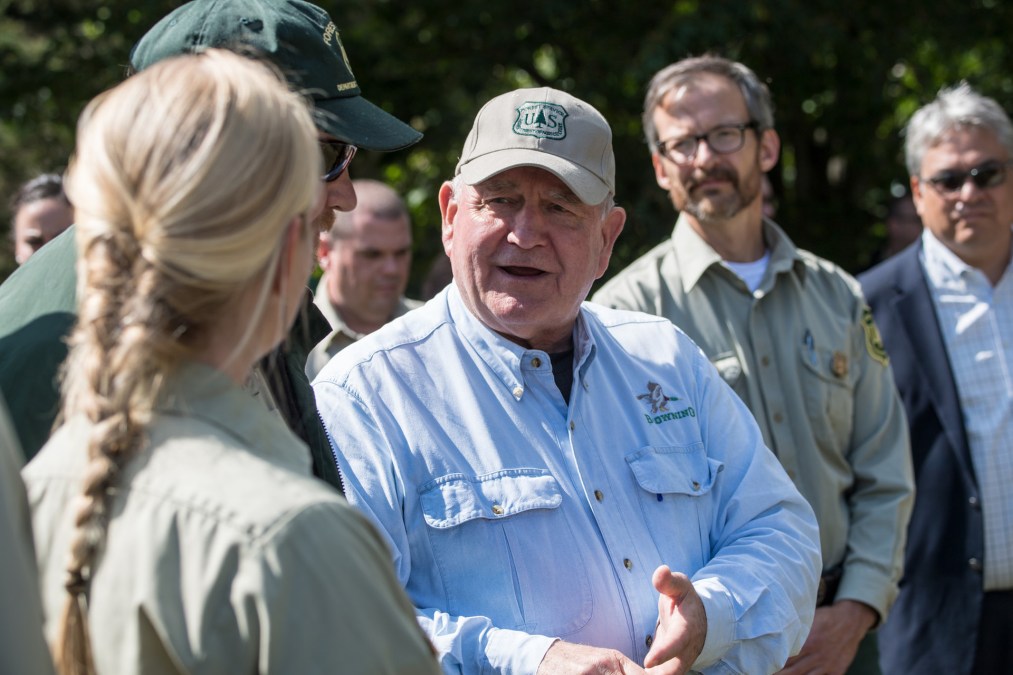 Agriculture Secretary Sonny Perdue plans to perform an ongoing "realignment" of offices within the department in a bid to improve efficiency.
In an announcement last week, Perdue said the realignment is all about making USDA better and more mission-focused. "We are already providing our customers with great service, and our career professionals are among the best in the federal government, but we can be even better," Perdue said in a statement to employees.
The move comes after the White House in March ordered federal agencies to reorganize and restructure "to improve the efficiency, effectiveness, and accountability of the executive branch."
Among the areas undergoing this prescribed streamlining area so-called "mission support activities" like human resources, procurement and IT. When it comes to the latter, Perdue cited the fact that there are no less than 22 CIOs at USDA as an example of unwanted redundancy.
"Having such a large number of CIOs creates redundancies throughout the Department when it comes to leadership on IT activities and services and results in unnecessary layering of leadership and direction," a press release states. "Mission support activities will be merged at the mission area level across USDA."
This latest announcement fits with the trend at USDA that saw CIO Jonathan Alboum reassigned to a senior procurement role in early August. At the time, an agency spokesperson told FedScoop the reassignment was all part of Perdue's interest in making the agency more effective.
"This realignment represents further progress on the improvements to USDA we made earlier this year, and will help us better meet the needs of farmers, ranchers, foresters, and producers, while providing increased accountability to American taxpayers," Perdue said.