Library of Congress' new Digital Strategy makes broad commitments to emerging tech
The strategy specifically calls out computer vision, natural language processing and and machine learning as potential future investments.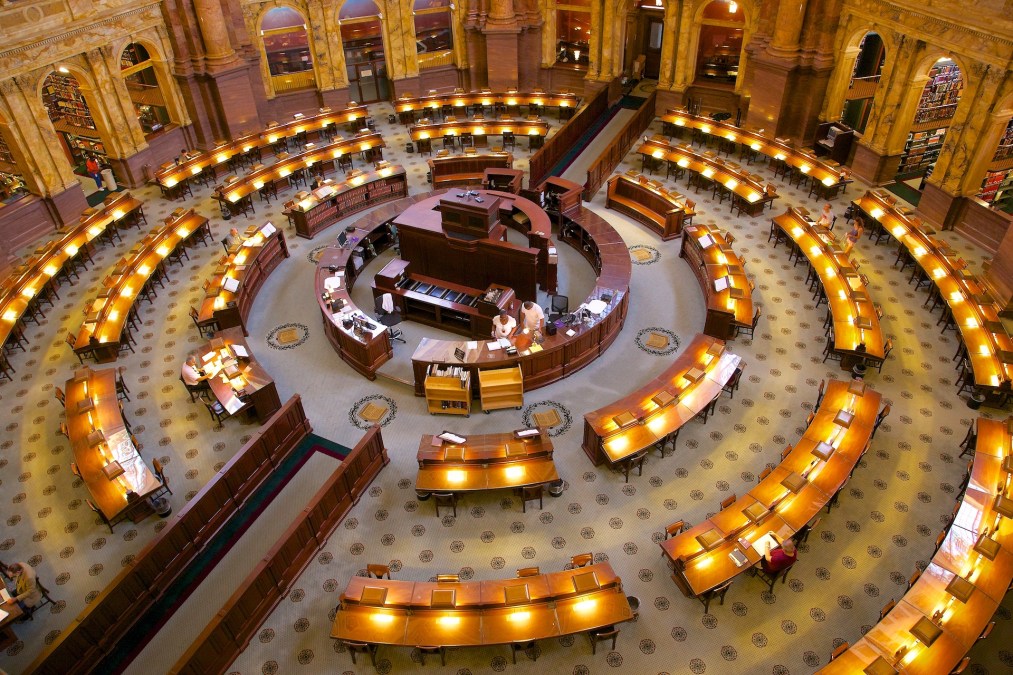 The Library of Congress, along with basically everyone else, is interested in exploring what artificial intelligence and similar technologies can do for its mission.
The library devotes an entire section of its new Digital Strategy document to its intention to "invest in our future," through ongoing IT modernization and, more nebulously, "innovation."
"In addition to the Library's ongoing investments in IT modernization, we will encourage a culture of continuous learning and capacity for innovation," the strategy states. "We will engage with new technologies and communities."
Specifically, the library imagines, emerging technologies like computer vision, natural language processing and machine learning have the capacity to "streamline" the work of staff and increase impact. Digital technology will also aid with another stated goal of the strategy, namely "bring the Library to our users."
"Whether they are congressional staff, academic researchers, teachers, or culturally curious individuals, our users will know that we are here to help them and answer their questions," the document states. "Over the next five years we will explore emerging technologies to help improve the reach of our expert staff serving users in this capacity."
The Digital Strategy, released earlier this week, is an accompanying document to the library's 2019-2023 strategic plan, which also places a strong emphasis on digital tools.
The library's focus on digital doesn't come out of the blue. The agency launched labs.loc.gov, a home for digital experiments, this time last year. It also recently began experimenting with geographic information systems mapping as a way to explore collections online.