Library of Congress doubles down on digital with the launch of 'labs' site
Labs is "a new online space that will host a changing selection of experiments."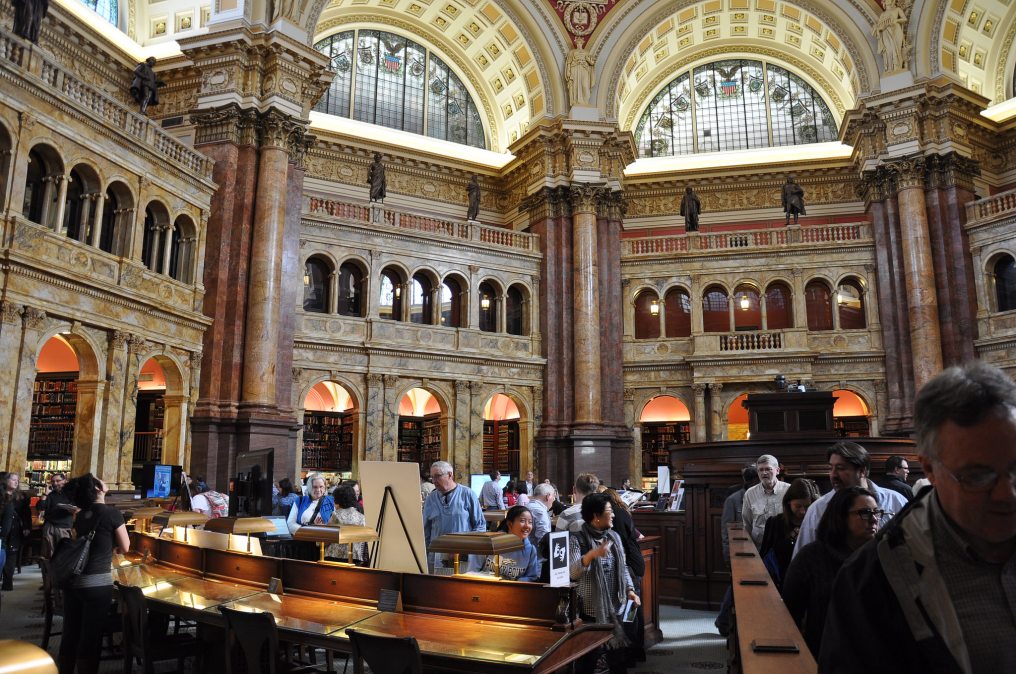 The Library of Congress is experimenting with information crowdsourcing through a new project from the just-launched labs.loc.gov, the library's new home for digital experiments.
The site debuted on Tuesday as "a new online space that will host a changing selection of experiments," including projects by library challenge winners and "innovators-in-residence."
"We already know the Library of Congress is the ultimate treasure chest, but with labs.loc.gov we are inviting explorers to help crack open digital discoveries and share the collections in new and innovative ways," Librarian of Congress Carla Hayden said in a statement.
An early featured project is called "Beyond Words," which asks the public to find cartoons and illustrations from the library's collection of old American newspapers and digitally add a "caption" that will allow the images to become searchable.
"What I like about crowdsourcing is it gives people a chance to discover hidden gems in the collection," Tong Wang, the IT specialist who created Beyond Words during a three-month pilot innovator-in-residence program, said in a statement. "You never know what you'll find poking through old newspapers."
In order to support future projects like this, the library has also released application programming interfaces (APIs) for a selection of its digital collections. "These windows to the Library will make the collections and data more accessible to automated access, via scripting and software, and will empower developers to explore new ways to use the Library's collections," a press release states. "The Library is releasing the API [for loc.gov] as a minimum viable product so that feedback from early adopters can help drive design and development for further enhancements."
Labs is managed by the Library of Congress' National Digital Initiatives office, which was created in 2015 to encourage and promote use of the library's digital assets.
"Every day, students, researchers, journalists and artists are using code and computation to derive new knowledge from library collections," National Digital Initiatives chief Kate Zwaard said in a statement. "With labs, we hope to create a community dedicated to using technology to expand what's possible with the world's creative and intellectual treasures."