Mary Davie officially named deputy commissioner of FAS
Commissioner Alan Thomas issues a spate of leadership changes within FAS.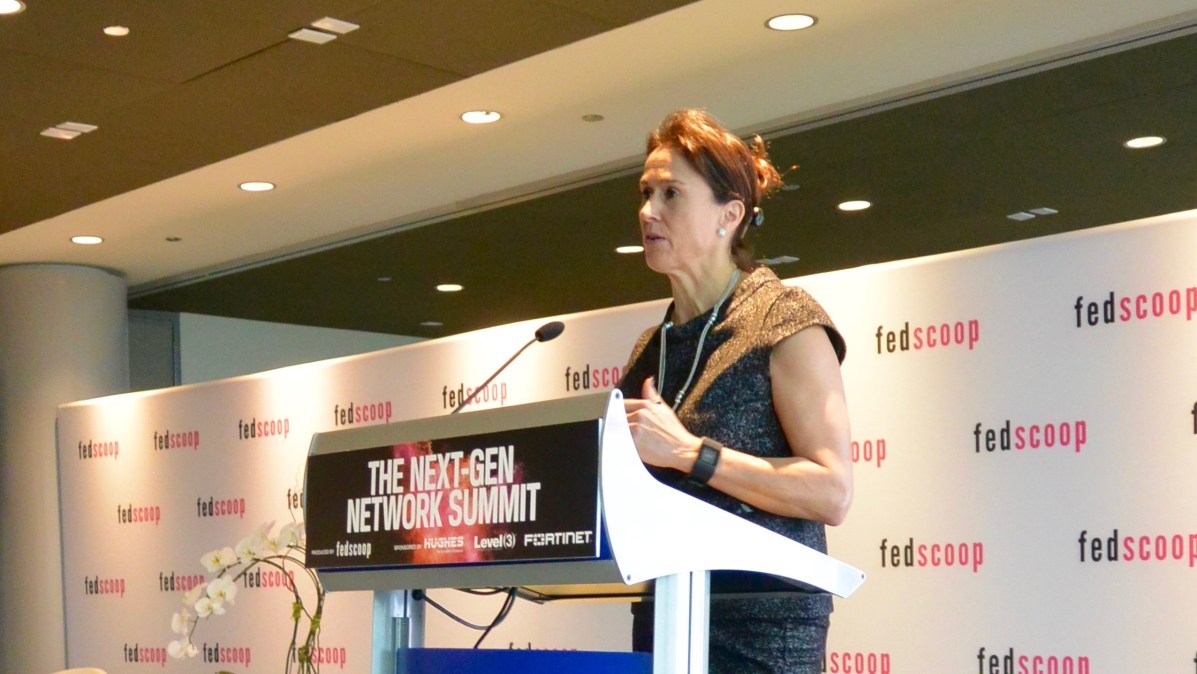 Mary Davie has been officially named the deputy commissioner of the General Services Administration's Federal Acquisition Service.
FAS Commissioner Alan Thomas announced the move Monday in an email to GSA staff. Davie had been serving as the deputy commissioner in an acting capacity since June, when top FAS leadership resigned after the announcement of a reorganization in the service. Thomas was named commissioner amid that reorganization, which also places GSA's Technology Transformation Service within the agency's acquisition arm.
"Mary's depth of experience working with stakeholders across government, industry and FAS's customers is second to none. It's provided her with an excellent perspective from which to guide the organization as it moves forward," Thomas said in a statement. "Mary is well poised to support our FAS leadership team as we continue to build on recent successes, including improved employee, customer and supplier satisfaction and driving additional savings and efficiencies into the federal procurement landscape."
Kay Ely, who replaced Davie as acting assistant commissioner for the FAS Office of Information Technology Category, was also officially named to her role.
"Mary and Kay are no strangers to high-impact leadership roles and they bring impressive experience to their new positions," Thomas said in his email to staff.
GSA last week announced Bill Zielinski as governmentwide IT category manager, another role Davie formerly held.
Thomas took the opportunity Monday to make several leadership moves at once, moving Dave Zvenyach, the acting executive director of 18F, to serve as the acting assistant commissioner for the Office of Systems Management, which supports GSA's Acquisition Gateway and Integrated Award Environment. Rebecca Piazza will take over his acting director role within 18F.
"Dave is a respected technology & acquisition leader and this move is a great example of how we are using the best talent in our organization to benefit our customers and industry partners by joining forces to modernize our systems," Thomas' email says.
Davie's and Ely's official roles are effective Sept. 25, while Zvenyach's will start Oct. 1.