MGT Act passes Senate as amendment to NDAA
The Modernizing Government Technology Act passed the Senate Monday as an amendment to the 2017 National Defense Authorization Act.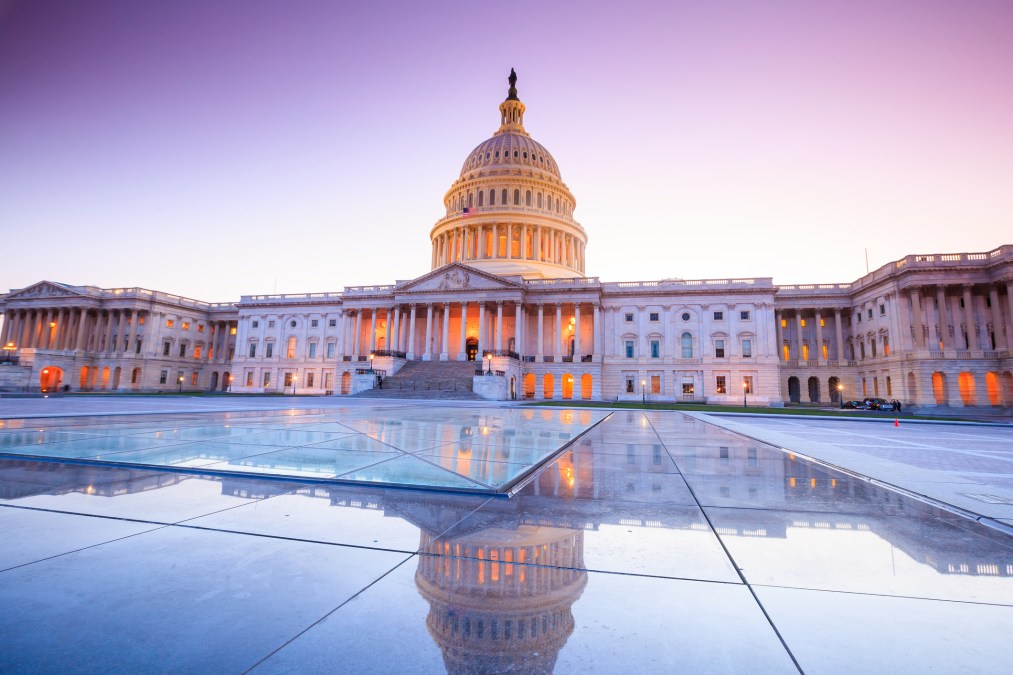 The Modernizing Government Technology Act passed the Senate on Monday as an amendment to the fiscal 2018 National Defense Authorization Act.
The Senate's version of the tech legislation, sponsored by Jerry Moran, R-Kansas, and Tom Udall, D-N.M., also passed the House in May as a stand-alone companion bill authored by Rep. Will Hurd, R-Texas.
The bill proposes to allow agencies to put money saved through IT efficiencies into working capital funds, which can be accessed for up to three years, to fund efforts to modernize their technology. It also would create a centralized fund agencies can tap into for modernization.
"By incentivizing the transition to modern technology, we will allow the government to harness cutting-edge technologies, use each dollar more efficiently, strengthen our digital infrastructure and improve government services for everyone," Hurd said in a statement. "I thank my colleagues in both the House and Senate for working together to get the MGT Act one step closer to the finish line."
Many of Hurd's colleagues on both sides of the aisle and in both chambers were pleased to see the bill another step closer to law. At this point it's expected be enacted as part of the defense legislation, which is headed for a House-Senate conference committee later this fall.
"In light of the numerous data security issues that continue to threaten our federal government and American businesses, I'm pleased the Senate acted to prioritize the modernization of our alarmingly outdated federal IT systems," Moran said. "The MGT Act is a critical step toward bringing our federal IT systems into the 21st century. The improved efficiencies included in the legislation will strengthen our cybersecurity capabilities and reduce long-term wasteful spending."
House Majority Leader Kevin McCarthy, R-Calif., called the Senate passage "a major step forward in our goal of creating a more cost-efficient and digitally secure federal government.
"By leveraging new technologies, we will save taxpayers money and deliver a well-overdue update to our nation's IT systems," he said.
Rep. Robin Kelly, D-Ill., said the bill "is long overdue."
"It's 2017, it's time to bring the next generation of technology and innovation to government IT to save costs, protect our citizens personal information and enhance our security," she said.
Attaching major tech legislation to the NDAA has become a common route to passage in recent years. It's the same way the Federal IT Acquisition Reform Act reached the president's desk in 2014.
The bill's passage also received praise from industry representatives, just days after several groups urged the Senate to move the bill as an NDAA amendment.
Professional Services Council President David Berteau said "the Senate's actions take us closer to enactment, which will provide a dedicated funding stream for federal agencies to harness new technologies, reduce government costs and vulnerabilities, and improve efficiency and performance."
"As the world continues to change at an unprecedented pace, the federal government must have modern IT systems that can adapt to better serve their constituents," said Steve Harris, senior vice president of Dell EMC. "We appreciate the Senate's recognition of this need by including the MGT Act in the 2018 NDAA."