Senate lawmakers introduce bill to create review board for VA acquisitions 
The proposed oversight board would review all major acquisitions early in the agency's decision-making process.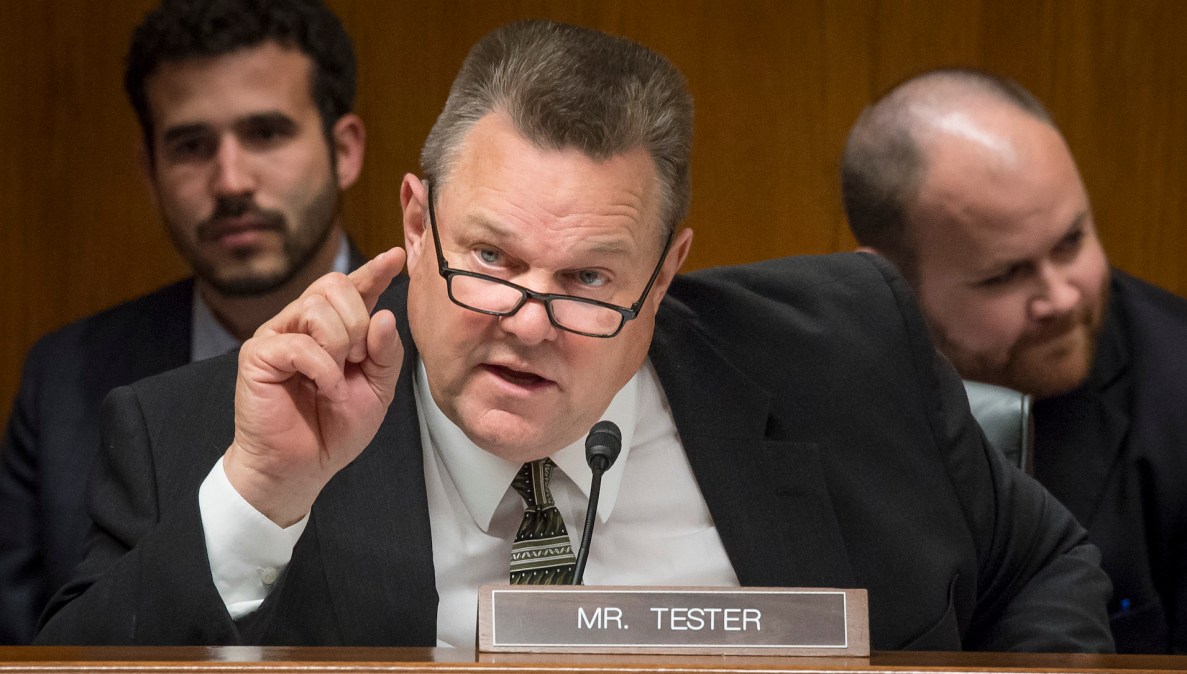 Senate lawmakers have introduced a bipartisan bill that would create an oversight board to review major acquisitions by the Department of Veterans Affairs.
Senate Veterans Affairs Committee Chairman Jon Tester, D-Mont., and Ranking Member Jerry Moran, R-Kan., last week introduced the Acquisition Review Board and Cost Assessment Act of 2023. The legislative proposal was introduced on July 20 and has been referred to the full committee.
The bill comes amid continued scrutiny of major procurements undertaken by the agency, including its troubled Electronic Health Record Modernization Program. In May, the VA struck an agreement with IT vendor Oracle Cerner that according to the agency "dramatically increases" the agency's ability to hold the company to account.
If it passes into law, the new legislation would create an independent oversight board to review major acquisitions early in the agency's decision-making process, and also if a contract is not in compliance.
The bill was introduced two days after the VA published a request for information as it seeks to appoint an independent third party to validate that requirements for major IT modernization programs have been correctly defined by the agency.
That RFI came in response to a House bill introduced by Rep. Mark Takano, D-Calif., in May, which directed the VA's Chief Acquisition Office to enter into a contract for the independent verification and validation of certain modernization efforts at the department.
"The challenges we've experienced with the new electronic health record system and other major contracts have made clear we need better oversight of major VA contracts before they're made. That's why Senator Moran and I are introducing our bipartisan legislation to establish an acquisitions review board that will help ensure VA is being a good steward of Americans' taxpayer dollars when it comes to programs that serve veterans," Sen. Tester said of the new proposals.
Moran added: "This legislation will help ensure that the procurement of goods and services at the Department of Veterans Affairs is carried out responsibly, efficiently and effectively to support veterans and prudently spend taxpayer dollars."
The VA awards large contracts for products and services to assist in the delivery of health care to more than nine million veterans, distribute benefits to 5.5 million veterans, and operate more than 150 cemeteries.
VA programs that have experienced significant challenges include the EHR Modernization program, the replacement of VA's financial and accounting system, and VA's modernization of its human resources services.