Navy updates its 'popular' uniform app
The Navy updated its uniform mobile app, reflecting a nearly year-long review of what hairstyles are allowed for women.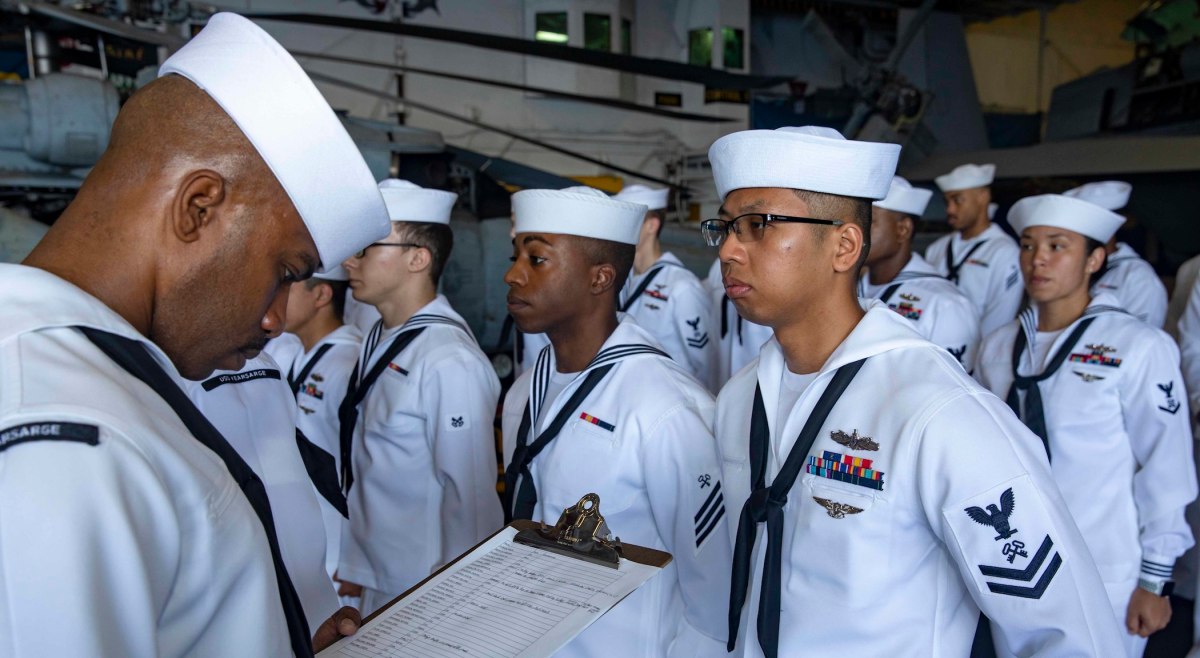 The U.S. Navy this month updated one of its "more popular" apps: MyNavy UNIFORMS.
Phones have overtaken calendars, photo albums and music players, and now they can also serve as sailor stylists. The app is the official online what-to-wear — and now how to groom — guide for all sailors. New additions include grooming and insignia-identification instructions, and updated hairstyles for female sailors.
"One of the best features of the app is the Uniform Browser which has been updated to reflect recent policy changes," said Dave Driegert, assistant program manager for the Sea Warrior Program (PMW 240) mobility team.
Other new additions include photographs of both authorized and unauthorized hairstyles for female sailors. If photographs are not your thing, the app links to the Navy's All-Hands website for female hairstyles, providing illustrations and examples for authorized hairstyles.
Last July, the Navy wrapped up a nearly year-long review of its hairstyle guidelines for women. The changes are now reflected in the uniform app another year later. The latest update to the guidance authorizes "a slightly broader range of acceptable hairstyles," according to the Navy.
Grooming for men now has a whole chapter. While most sailors must keep a clean-cut face, closely trimmed mustaches are authorized in limited circumstances.
"With uniforms being phased-out and phased-in, and grooming standards changing, it can be difficult for Sailors to navigate regulations and instructions," the news release states.
Got more questions? Don't worry — the app has an FAQ.