NASA looks to automate data sharing with government and commercial partners
NASA is focused on engineering, operations and safety data, said Chief Data Officer Ron Thompson, who plans to depart in July.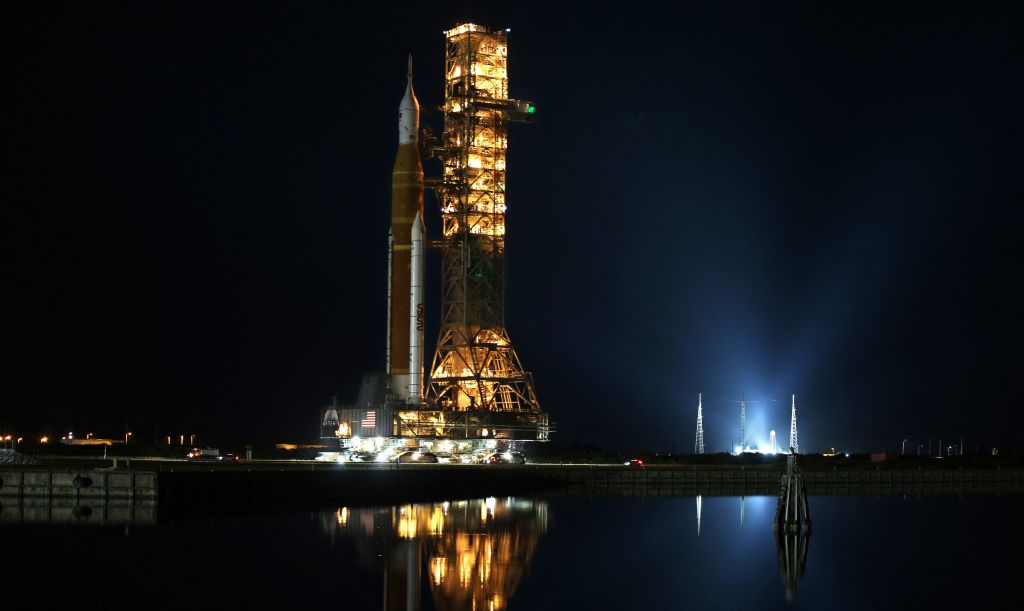 NASA wants to automate data sharing with government and commercial partners to further its human exploration mission, with Artemis launches beginning no sooner than August.
Chief Data Officer Ron Thompson hopes NASA will start sharing operational data with Space Force Space Operations because currently partnerships occur on a programmatic basis.
NASA is rehearsing the launch of its Artemis 1 rocket in preparation for an uncrewed Orion spacecraft mission around the moon, the first in a series of voyages to ultimately land astronauts on Mars. But commercial partners designed and manufactured Artemis 1 components and will be responsible for sharing data on their performance with NASA.
"We need to exchange operational data for these components as we integrate them and stack them," Thompson said, during an AFCEA Bethesda webinar Thursday. "So it is important not to do that on paper; it is important to do this through an automated way that is not only there for the build but is there for if we have an event, god forbid, or when we go in the operations, too."
That digital mindset is new to NASA, but it's being woven into how the agency works with government and commercial partners, he added.
NASA is focusing on engineering, operations and safety data for its human operations, aeronautics and scientific research missions.
Interoperability with other agencies is a maturation of the Federal Data Strategy.
"We have to be better about how we exchange information across the federal space and with our citizens as well," Thompson said.
Perhaps the best example of this is with supply chain risk management data, as all agencies work to identify which companies their goods and services are coming from, he added.
"A lot of organizations currently are getting that data independently," Thompson said. "And we are not sharing it."
Bilateral data-sharing agreements are part of the solution, but so is a Federal CDO Council subgroup focused on data sharing and led by the Department of Health and Human Services' CDO, he added.
That subgroup is working to streamline data-sharing agreements and make them multi-agency use, but the end goal is to establish data-sharing enclaves — similar to how the Foundations for Evidence-Based Policymaking Act established an enclave for statistical agencies to share data more freely.
Thompson may not be around to see it. The government veteran of 32 years said he's in the twilight of his career and will likely be transitioning to another role after July 8, though he's not sure what that is just yet.