NASA has citizen scientists around the GLOBE measuring trees and more
The space agency is scaling its data collection efforts with the help of a simple mobile app.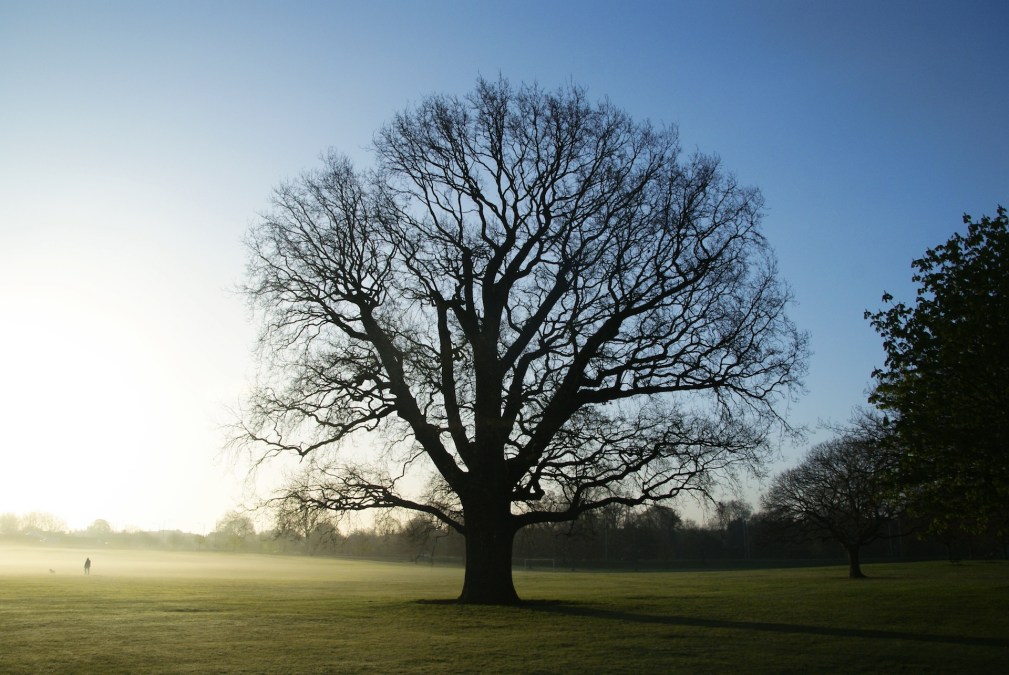 NASA scientists want you, yes you, to take part in a mission.
The space agency launched a new component function of its citizen science mobile application GLOBE Observer last month. It now invites users around the world to collaborate by measuring and recording tree heights. Joining in is simple — would-be citizen scientists can download the app for free, create an account and start measuring trees within minutes.
By aiming the app's viewfinder at a tree's top and bottom from 25 to 50 feet away, then recording the distance to the tree in human steps, the app calculates a rough height. Users also record the location of the tree and can measure and record circumference if they want to go above and beyond.
Eventually, NASA scientists will use this data to cross-check the tree height data gathered by the ICESat-2 satellite, which was launched in September 2018 to measure sea ice thickness and land topography.
But while the technology here is new, the program itself is certainly not. NASA's Global Learning and Observations to benefit the Environment (GLOBE) Program launched in the 1990s as an avenue for students and teachers to take observational earth science measurements and report them back to NASA through an online database the program still uses today. Scientists would then use those measurements to support data collected by satellites. While the program worked well, its concentration in academia, and required training, kept it from really scaling.
So in 2016 NASA introduced a mobile app that anyone can use without much specific instruction. GLOBE Observer's first function was a cloud cover recording tool. Then came the mosquito habitat mapper and the land cover app.
Most recently, on March 26, NASA launched the GLOBE Observer Trees App. With this new capacity, NASA hopes to get a "denser sampling of tree heights," Brian Campbell, who leads the Trees effort, told FedScoop.
Tree height is an indicator of how well a given ecosystem can grow trees, Campbell said. And this, in turn, tells scientists a bunch more about that ecosystem.
It's early days still for the Trees app, but GLOBE Observer lead Holli Kohl is hopeful about the data that will be gathered. Kohl told FedScoop she's "very pleased" that around 25 percent of people who download the GLOBE Observer app and then go on to actually use it — that's better than "many" citizen science programs, she said.
Campbell is similarly excited about the early results. Since the launch of Trees, his team has received over 1,700 tree height measurements from around 20 countries around the world.
"We really want [participant citizen scientists] to feel like they're a part of a NASA mission," Campbell said.