Biometrics are pushed to improve as DHS, NIST continue to test algorithms
Customs and Border Protection relies on both agencies to test the face recognition algorithms it uses.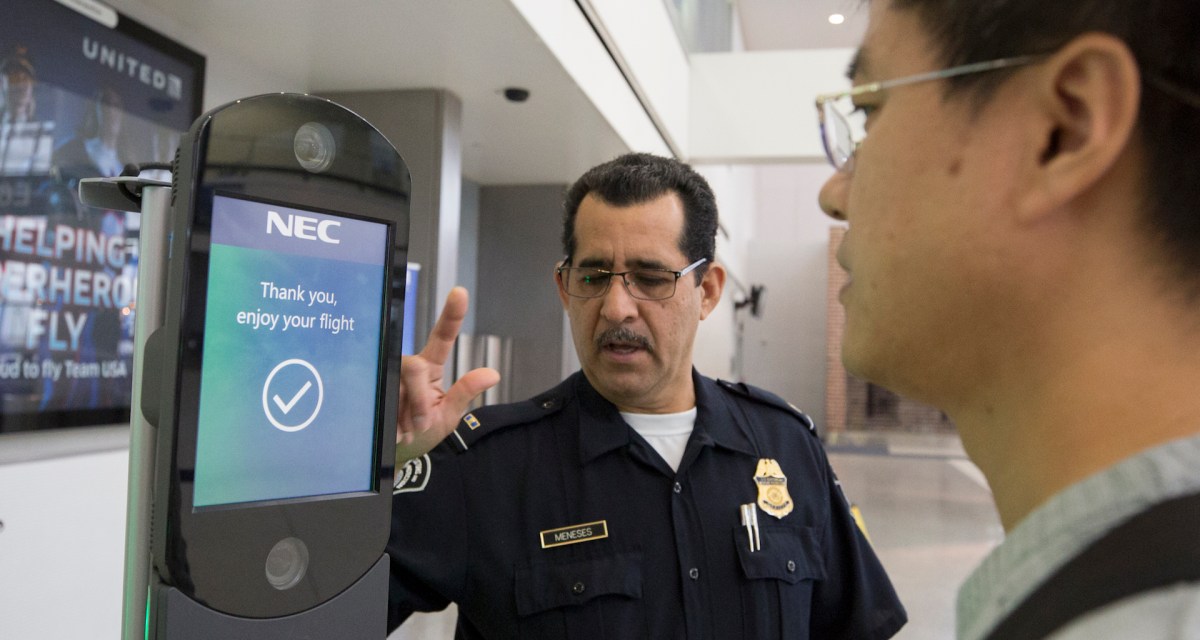 Biometric technology continues to improve through ongoing testing at a handful of federal agencies, officials say, as vendors continue to submit their software for government review.
The National Institute of Standards and Technology's Face Recognition Vendor Test is working with an updated set of algorithms and expects to report about a factor of 3 reduction in error rates matching photos to mugshots in the coming months. That's on top of a factor of 20 reduction in error rates NIST recently found between 2013 and 2018.
Microsoft has one of the leading face recognition algorithms and can now match side photos to mugshots with 91 percent accuracy, said Mei Lee Ngan, computer scientist at NIST. As of 2010, algorithms could only match frontal photos to mugshots with that degree of accuracy, Ngan said at a Security Industry Association event on Wednesday.
"There's a percentage of [algorithms] that are really good and very capable, but there is this long tail of facial recognition algorithm developers that just don't do that good of a job," Ngan said. "So the technology hasn't been commoditized yet."
Meanwhile, the Department of Homeland Security's Biometric Technology Center (BTC) is expected to publish the results of its second, 12-week Biometric Technology Rally in the coming weeks. BTC constructed a high-throughput scenario where industry participants had 5 seconds to screen paid volunteers traversing 8 feet.
"We meant this to be challenging," said Arun Vemury, director of the biometrics technology unit at DHS.
With the first rally in 2018, some systems failed to acquire readings as much as 20 percent of the time — a number which is "quite large," Vemury said. And the fastest systems weren't the most accurate.
Vemury expects to report improvement this time around.
"Timing got better, failure to acquire rates generally went down … and we saw very good satisfaction scores," he said.
Not all the kinks have been worked out however, as a lot of companies still haven't figured out how to do iris scans of a constantly moving person, Vemury added.
Customs and Border Protection operators rely on NIST and the BTC to evaluate the algorithms they use.
CBP is the business owner of the Traveler Verification Service, which the Transportation Security Administration is piloting in Atlanta. The goal is to integrate ID verification service into TSA's Secure Flight program, said Jeni Best, acting director of biometric exit strategic transformation at CBP.
Fingerprinting and iris scans simply aren't feasible in a physical environment where operators must work quickly, Best said.
"We can't impede the traveling public," she added.
CBP's comprehensive biometric entry-exit system has a 98 percent average match rate comparing a live image to photos already in the agency's system. A traveler can opt out of live photo matching and subject themselves to the traditional passport, resident card or visa check instead, Best said.
With FRVT processing about 140 algorithms and counting, interagency collaboration continues to refine biometrics.
"The agencies actually still try and get together and still try to coordinate wherever possible and make sure everybody's available via email, phone calls," Vemury said.