OPM planning four-month trial for online retirement system later this year
Details of the pilot come as the applications backlog attracts further scrutiny from lawmakers.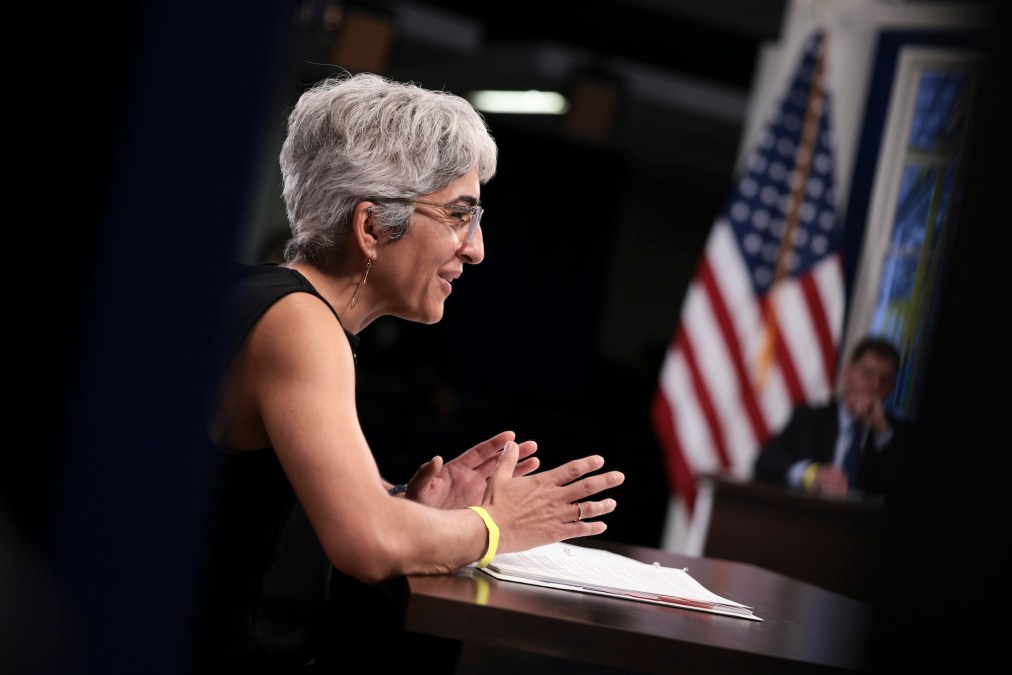 The Office of Personnel Management is expecting to conduct a four-month trial of a new online retirement application platform for federal employees later this year, FedScoop has learned.
In a letter to lawmakers, which was obtained by this publication through a Freedom of Information Act request, agency director Kiran Ahuja said OPM will conduct an approximately 120-day pilot in coordination with the National Finance Center, which is a federal agency division under the United States Department of Agriculture.
Responding to questions from lawmakers including Sen. Dick Durbin, D-Il., Ahuja wrote: "Between the electronic employee data received from the payroll center and the online retirement application, RS will receive all the information necessary to process a retirement application electronically."
She added: "The pilot will likely last 120 days, at which point RS will evaluate the results and determine the appropriate next steps to expand the program."
Details of the anticipated pilot come as escalating concerns about delays and retirement application backlogs attract increasing attention from Congress. Last month, FedScoop revealed that the Government Operations and Border Management Subcommittee, which is held within the Senate Committee on Homeland Security, is considering a new hearing focused on the retirement application backlog at OPM.
Other letters obtained through freedom of information requests, illustrate a range of challenges facing the agency in relation to the backlog. These include an increase in errors in retirement packages, difficulties filling vacancies, new in-person work limitations created by the pandemic, and a decline in legal administrative specialists at the agency.
In at least two of the letters to members of Congress, OPM said that plans for an online retirement application platform — considered a first step in reforming a still largely paper-based system — are expected at the end of this year.
"OPM has made investments to drive OPM's retirement claims inventory to six year low in June 2023. OPM remains committed to helping federal employees transition from serving the American public to enjoying their hard-earned retirement," a spokesperson for the agency told OPM.
In an effort to boost online access to its retirement services tools, the agency has released content urging retirees to use Login.gov and created a survivor benefits-focused chatbot, among other initiatives.
Despite details of the pilot, which is set to launch in the coming months, other efforts seem farther out. In a March letter, Ahuja told Rep. Jamie Raskin, D-Md., that the agency would not open the retirement services online portal to representative payees — citing issues with authentication challenges. In the letter, Ahuja noted that the new modernization and oversight of the payee program would "enable us to authenticate the payee so we can consider opportunities to provide payees with access to additional online tools."
In an email to FedScoop, John Hatton, staff vice president of policy and programs at the National Active and Retired Federal Employees Association, emphasized the importance of ensuring the online system pilot is successful and that it is implemented governmentwide.
He said: "For a federal retiree community that has faced multi-month delays for decades, and failed modernization attempts in the past, history cautions skepticism. But recent signs provide at least a sparkle of hope."
Jason Briefel, who is both the policy and outreach director at the Senior Executives Association and a partner at the government-focused law firm Shaw, Bransford, & Roth, reviewed these letters before publication. In his view, in these letters there was "[n]o clear plan for modernization" — and there wasn't a clear timeline for when the online application would actually become usable.
"OPM's answer is simply more money and hiring more people," Briefel said in an email to FedScoop, adding: "not addressing root causes of issues, reliance on paper-based systems."
The National Finance Center at the USDA provides human resources, financial and administrative services for U.S. government agencies.