White House hosts Google, IBM execs for quantum tech meeting
White House officials are expected to host tech executives to discuss federal efforts to promote research into quantum information science.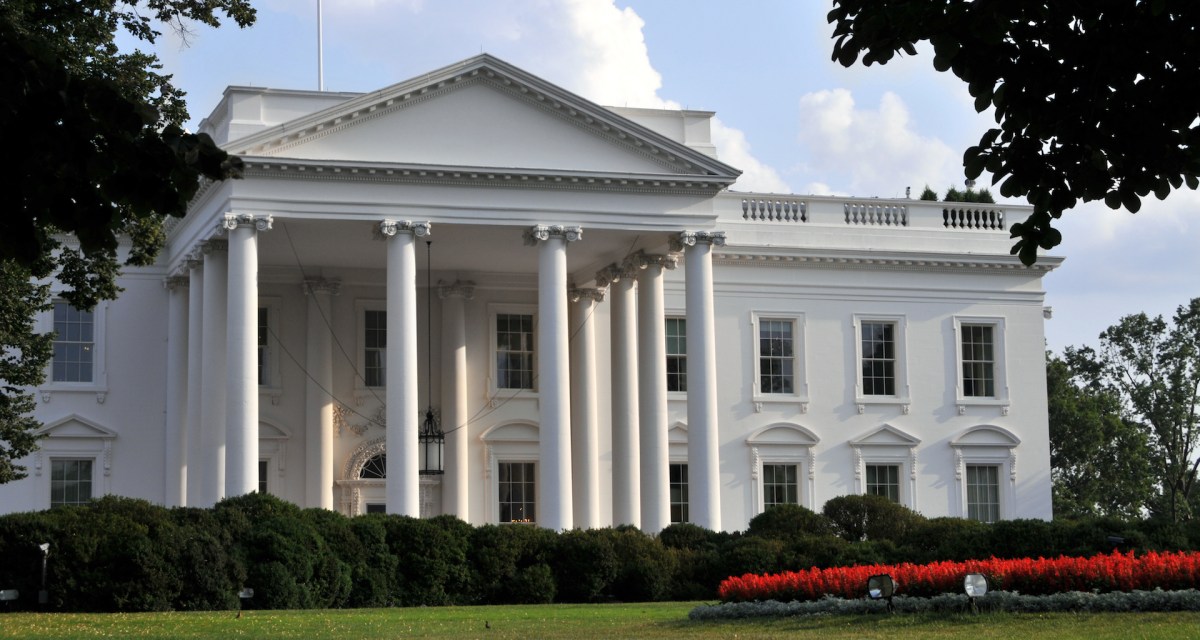 The White House officials will host executives from IBM Corp., JP Morgan Chase & Co., and Google parent company Alphabet Inc. Monday to discuss federal efforts to promote research into quantum information science (QIS).
The meeting, hosted by the White House Office of Science and Technology Policy (OSTP), is reportedly designed to discuss how to tie together private, public and academic stakeholders in a cohesive strategy to advance the nascent technology.
Reuters reported Sunday that representatives from the three companies will attend the meeting alongside officials from Honeywell International Inc., Lockheed Martin Corp., Goldman Sachs Group Inc., AT&T Inc. Intel Corp., Northop Grumman Corp. and other companies, in addition to multiple academic experts.
IBM, Alphabet and Intel have each invested heavily in QIS research and development, including the release of their own quantum processors last year.
QIS leverages quantum physics to theoretically improve communications, precision navigation and timekeeping applications, but also, most notably, computing.
Quantum computing processors work with quantum bits, or qubits, that exist as both a one and a zero at the same time, providing significantly more computing power than current technology and posing a threat to modern cryptography systems.
Administration and congressional officials have shown significant interest in the U.S. development of quantum computing technology this year, pledging new legislation to provide new research funding and centers to advance the technology.
OSTP formed a quantum subcommittee in June, led by its assistant director for QIS, Jacob Taylor, and officials from the National Institute of Standards and Technology, Department of Energy and National Science Foundation.
The proposed meeting follows the recent passage of the National Quantum Initiative Act in the House. The bill calls for the coordination of quantum research through a series of QIS research centers and pledges more than $1 billion in funding over the next decade.
OSTP officials were unavailable to comment at the time of publication.