House IT Subcommittee will dissolve into Subcommittee on Government Operations
Gerry Connolly said there will be a change in the House Oversight Committee's structure when it comes to IT.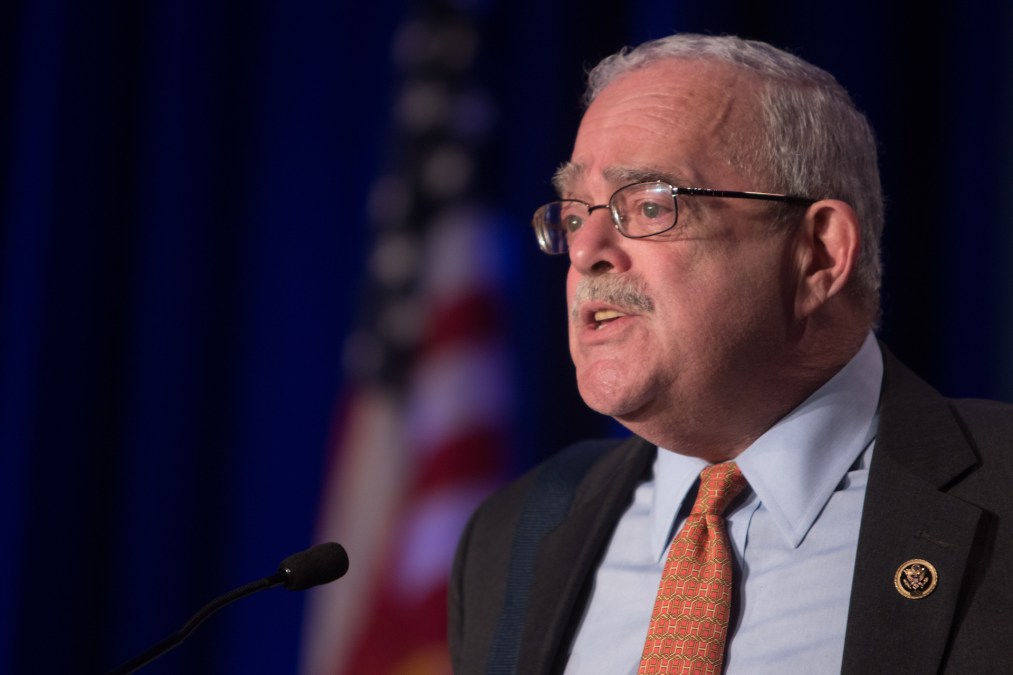 As the new Democrat-led House Committee on Oversight and Reform takes shape, Rep. Gerry Connolly, D-Va., said Tuesday there will be a shake-up in the subcommittee structure around federal IT oversight.
Appearing on Government Matters, Connolly revealed that the IT Subcommittee — which oversees government cybersecurity, technology policy and other tech-related issues — will be absorbed by the Subcommittee on Government Operations, which the congressman chairs.
"We are going to do a lot of work on modernizing and procurement oversight of how the federal government deals with information technology and a $96 billion-a-year procurement portfolio," he said on the show, which aired Tuesday.
The IT Subcommittee, previously chaired by Rep. Will Hurd, R-Texas, has taken up multiple issues central to the government's technology modernization efforts, such as the Federal IT Acquisition Reform Act implementation, cybersecurity policy and more.
Per the Oversight Committee's rules, the Government Operations Subcommittee has jurisdiction over "government management and accounting measures; the economy, efficiency, and management of government operations and activities; procurement; federal property; public information; federal records; federal civil service; government reorganizations" and other various related federally managed operations, such as the U.S. Postal Service and the District of Columbia.
Connolly said in an email to FedScoop that the move reflects the growing importance of IT in federal operations, making it an essential piece of the subcommittee's jurisdiction.
"We spend almost $90 billion a year on Federal IT procurement, and that demands oversight and accountability," he said. "Marrying the two subcommittees was done in recognition of the fact that so much of the federal government's operations are reliant upon information technology. From FITARA to the MGT Act, federal IT is helping us deliver some of the most important functions and services our government provides to the public. Whether it is the FITARA Scorecard or FedRAMP reform, our subcommittee will continue to drive modernization in the federal government."
The full membership of the Oversight Committee has yet to be announced, but it will be missing former IT Subcommittee ranking member Robin Kelly, D-Ill. — at least from a leadership role. Kelly will join the House Energy and Commerce Committee, but FedScoop learned that she had also received a waiver late Tuesday that will allow her to remain on the Oversight committee
Because of the waiver, a spokesperson for Kelly said that it's unlikely that she will assume a leadership role on the committee, but will still be an active member.
Will Hurd will also take a new spot on the House Appropriations Committee. Those leadership departures precipitated, at least in part, the dissolution of the IT subcommittee, Connolly told Government Matters.
"We don't have a chairman and ranking member for that subcommittee, so it was considered an opportune time, given my interest in writing a lot of the IT legislation — FITARA, the MGT Act and others — it made sense to put into our subcommittee, so that's what we are doing."
The two appear to still be focused on federal IT reform efforts, recently issuing legislation that would codify the federal CIO role and enhance its authority a direct-report to the head of the Office of Management and Budget.
Connolly said the subcommittee will focus on current IT legislation, such as bills he has put forth to codify the Federal Risk and Authorization Management Program.