Pentagon cloud steering group gets new leadership ahead of landmark acquisition
The DOD Cloud Executive Steering Group will be chaired by Deputy Chief Management Officer Jay Gibson going forward.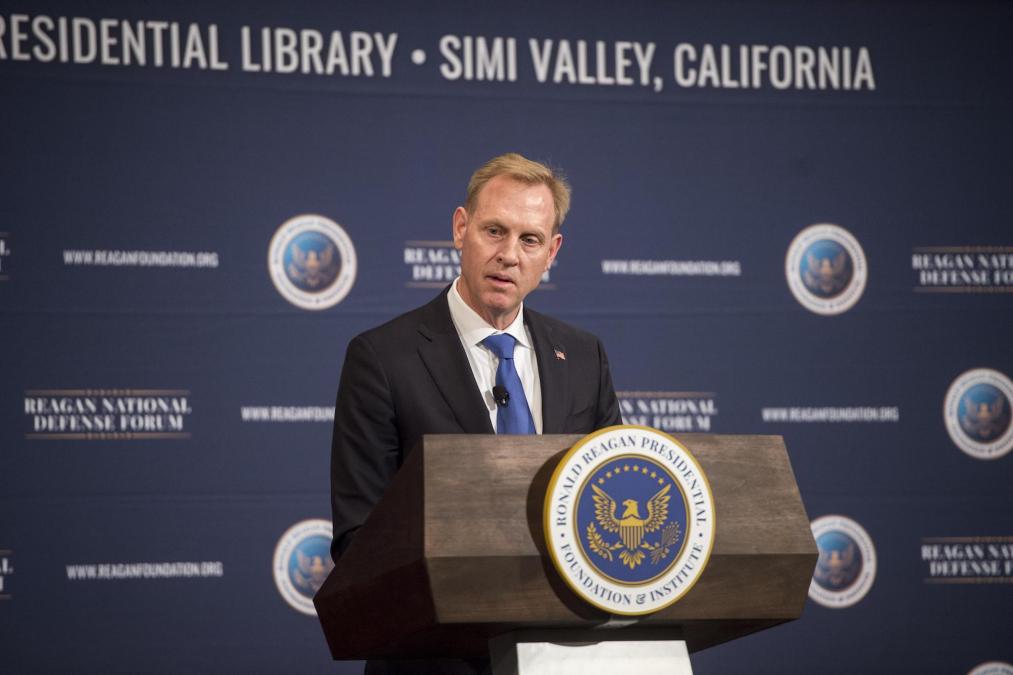 Ellen Lord, the head of acquisitions at the Defense Department, will no longer chair the Pentagon's steering group to procure a departmentwide commercial cloud solution that could be worth billions.
In a memo penned Jan. 4 and released publicly this week, Deputy Secretary of Defense Patrick Shanahan announced that the DOD Cloud Executive Steering Group — which is leading the procurement of the Joint Enterprise Defense Infrastructure, or JEDI — will be chaired by Deputy Chief Management Officer Jay Gibson going forward.
Lord's Office of Acquisition, Technology and Logistics will still support the group's efforts, however. The memo does not explain why Lord was moved out of the chairmanship, and the Defense Department did not respond to FedScoop's requests for more information.
Shanahan also added acting CIO Essye Miller to the steering group, which reports directly to him. When he originally announced the cloud group in September, Shanahan named John Bergin, business technology officer for the DOD CIO, an adviser to the group. Bergin, however, isn't listed on the latest memo.
Additionally, Bob Daigle, DOD's director of cost assessment and program evaluation, was also added to the group. Daigle formerly served as director of the Program Resources and Information Systems Management Division for President George W. Bush's Pentagon.
In this latest memo, Shanahan reiterated that "this effort is a Department priority."
"I expect all office and personnel to continue providing all reasonable support necessary to make rapid enterprise-wide cloud adoption a reality," he wrote.
As the first memo explained, the group will operate the initiative in two phases. The new memo gives added detail on the effort, specifically the leadership of Capt. David McAllister of the Strategic Capabilities Office during phase two to move select DOD components to the acquired solution and, "to the maximum extent possible, operationalize its mission using security, software, and machine learning capabilities that cloud technology provides."
The JEDI procurement, while still in its early stages, has received scrutiny from IT contractors who worry the Pentagon will award a single contract to support cloud services across the department. The Pentagon issued a request for information on the procurement in October, and it plans to award the contract sometime in fiscal 2018.