SEC sets the stage for an IT overhaul
The new contract is known as ONE OIT.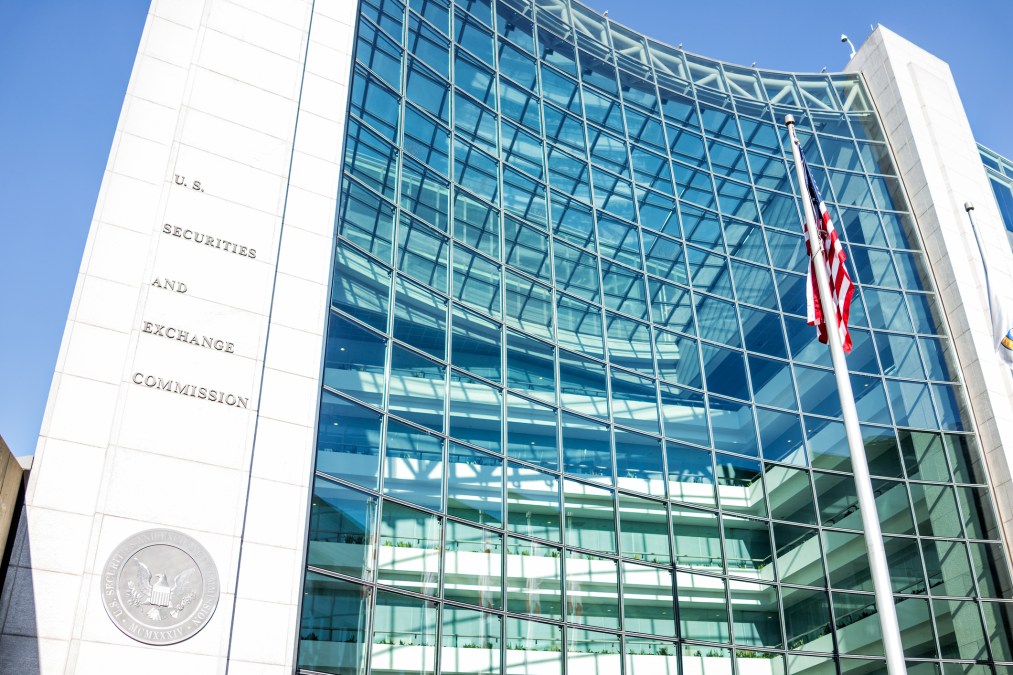 The Securities and Exchange Commission is gearing up to evaluate bids for a "streamlined, common, and flexible" contract that will revamp how it procures integrated IT services across the agency.
The commission issued a presolicitation for its Office of Information Technology contract, known as ONE OIT, and is accepting industry responses for the indefinite delivery/indefinite quantity contract until further notice.
"This multiple-award IDIQ will provide The Securities and Exchange Commission with integrated IT solutions for evolving needs," the agency's statement of objectives for the contract said. "This Master Contract allows for the application of technology to meet business needs including the ability to perform all current, leading edge and/or emerging IT services required to satisfy all IT services requirements anytime."
It continues: "This multiple-award IDIQ will be an SEC OIT-wide strategic sourcing vehicle to provide a streamlined process to procure the comprehensive suite of IT services and IT solutions to support IT systems and software development in a variety of environments and infrastructures."
ONE OIT will consist five small business and two unrestricted contract awardees across seven channels: platform application management and development, business solutions delivery, IT infrastructure management, information security, data management, IT governance, and technology business management. Those, however, "could change over time as the business needs arise," the presolicitation says.
The contract provides SEC with both on-ramp and off-ramp provisions, allowing the agency to evaluate the technologies provided on-contract and decide if they should be replaced, to "maintain a pool of qualified, competitive contractors." The General Services Administration deployed a similar on-ramp/off-ramp model when it awarded its Alliant 2 IT contract in November.
"It is the SEC's intent to create an optimally manageable number of IDIQ awards that will be made to support efficient and effective program, project, contract and task order administration, as well as utilization of small business concerns," the contract says. "The SEC will award to a healthy and reasonable combination of quality industry partners both large and small, which will provide for an effective and efficient source selection, to satisfy a full complement of the service channels and/or unique work categories and sub-categories under the channels."
The pre-solicitation's response window is currently open and without a deadline, pending SEC notice.
The contract's base period, options and potential ceiling are still unknown. SEC officials said via email that they had no other information available on the solicitation.