Transparency is focus of first recommendations from panel on modernizing Congress
So far, the committee seems to be focusing on making the inner workings of Capitol Hill more obvious and accessible. IT is the backdrop for many of the recommendations, though.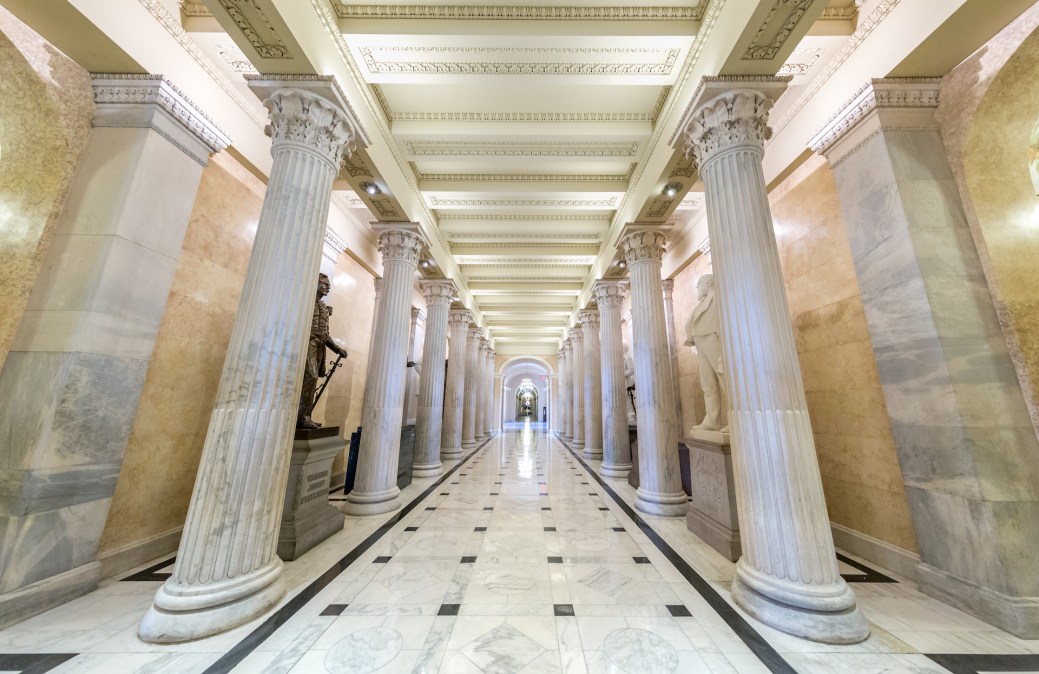 The new Select Committee on the Modernization of Congress has officially made its first recommendations — five bipartisan directives that focus on transparency in the legislative branch.
The House panel unanimously approved the package Thursday morning. "Transparency in Congress promotes more accountability to our constituents, and that's a good thing," Chairman Derek Kilmer, D-Wash., and Vice Chairman Tom Graves, R-Ga., said in a joint statement. "These bipartisan recommendations are just the first step towards making the legislative branch more effective and accessible for the American people."
The select committee holds a broad mandate to "investigate, study, make findings, hold public hearings, and develop recommendations on modernizing Congress" in a number of areas, including rules, procedures, staff diversity and more. The panel also can make recommendations on "technology and innovation." So far, though, members seem to be focusing on making the inner workings of Capitol Hill more obvious and accessible.
While Thursday's action did not explicitly focus on technology and innovation, legislative IT systems are the backdrop for much of it. The recommendations are:
Adopt one standardized format for drafting, viewing and publishing legislation to improve transparency and efficiency throughout the lawmaking process.
Provide resources to finish an ongoing legislation comparison project and train staff on how to use comparative print software in order to improve the American public's ability to understand how amendments change legislation, and the impact of proposed legislation to current law.
Modernize the lobbying disclosure system to create a Congresswide unique identifier for lobbyists.
Develop a centralized, electronic system that would list all federal agency and program reauthorization expiration dates.
Develop a centralized, electronic record of committee votes, accessible via House.gov and available in machine-readable format.
These recommendations, now approved, will be sent to the respective committees of jurisdiction for further progress. The Committee on House Administration is among the panels likely to receive them.
Many of the recommendations came out of a hearing the select committee held with open government and transparency experts. Witnesses at that hearing also suggested that Congress hire a chief data officer — that recommendation did not make it to this finalized list.
The committee said it plans to continue issuing recommendations "on a rolling basis" for the rest of the year.