Sen. Schumer to host Musk, Zuckerberg and other tech CEOs for closed-door AI forum
Senate Majority Leader Chuck Schumer will host tech leaders including Google CEO Sundar Pichai, OpenAI CEO Sam Altman and Microsoft CEO Satya Nadella.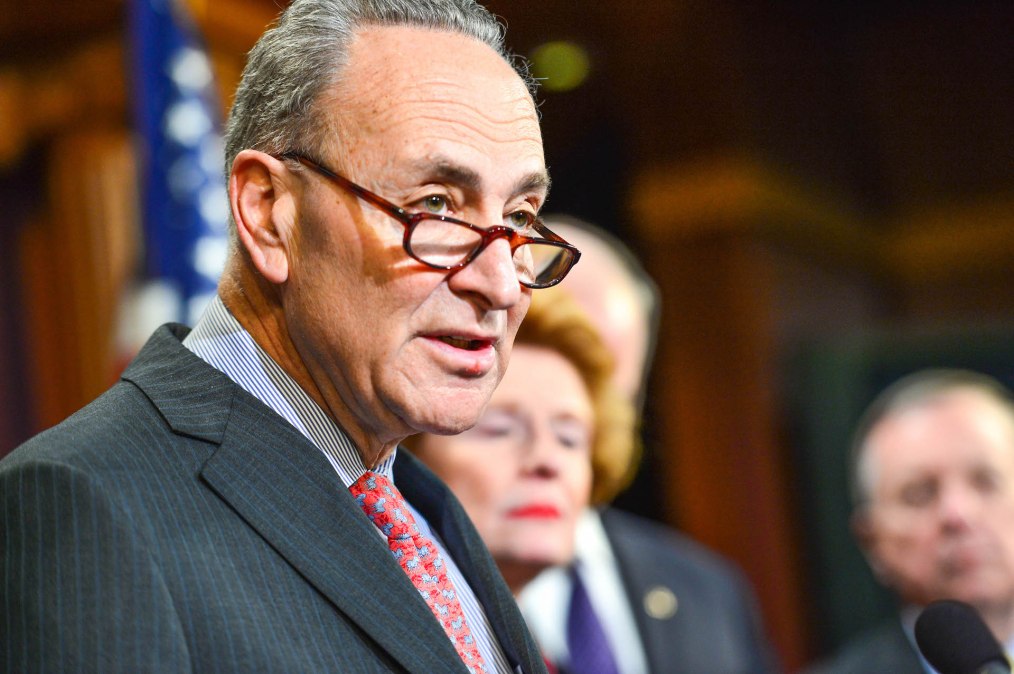 Top leaders from some of the most powerful tech companies in the world will convene on Capitol Hill next month to discuss artificial intelligence policymaking and regulations with members of Congress during Senate Majority Leader Chuck Schumer's first AI insight forum.
The confirmed guest list for his Sept. 13 AI insight forum includes Google CEO Sundar Pichai; Tesla, X and SpaceX CEO Elon Musk; NVIDIA President Jensen Huang; Meta founder and CEO Mark Zuckerberg; technologist and Google alum Eric Schmidt; OpenAI CEO Sam Altman; and Microsoft CEO Satya Nadella, Schumer's office said earlier this week.
The tech industry leaders, along with representatives from labor and civil rights advocacy groups, will join Schumer and other members of Congress for a closed-door AI "bipartisan forum," without press.
In June, Schumer, a New York Democrat, said that he would host a forum to "lay down a new foundation for AI policy."
"We need the best of the best sitting at the table: the top AI developers, executives, scientists, advocates, community leaders, workers, national security experts – all together in one room, doing years of work in a matter of months," Schumer said, according to the Senate Democrats' website.
The Senate majority leader has planned nine different forums beginning with next month's that will focus on potential avenues for regulating the technology. These "insight forums" will focus on issues including national security, privacy, high-risk applications, bias, and the implications of AI for the workforce, gathering both those bullish on AI as well as skeptics and critics of the technology.
Schumer in June also introduced a plan to develop comprehensive legislation in Congress to regulate and advance the development of artificial intelligence in the U.S. Called the "Safe Innovation Framework for AI Policy," the plan outlines ways to "protect, expand, and harness AI's potential" as Congress pursues legislation.
The senator's AI push comes as federal officials, along with Congress, weigh myriad approaches to regulating AI. There's growing pressure on the U.S. to catch up to the European Union, which recently passed a draft legislation called the AI Act. At the same time, federal officials are also searching for ways to push U.S. companies to the forefront of global AI technology development — particularly as China continues to invest in the technology, too.
As the quest to regulate the tech ramps up, AI experts, activists, and civil rights groups have continued to highlight the harms that artificial intelligence can create or exacerbate, including misinformation, bias and discrimination, intellectual property issues, and data privacy and cybersecurity risks.
The Biden administration has also expressed commitment to safeguarding Americans' rights and safety with a focus on protecting user privacy and addressing bias and misinformation in AI. Biden in June met with tech leaders and academics in the AI space in Silicon Valley.