Senate bill seeks to codify telework, boost recruitment of military and law enforcement spouses for remote jobs
Legislation from Sens. Lankford and Sinema would also strengthen the training and monitoring of those remote federal workers.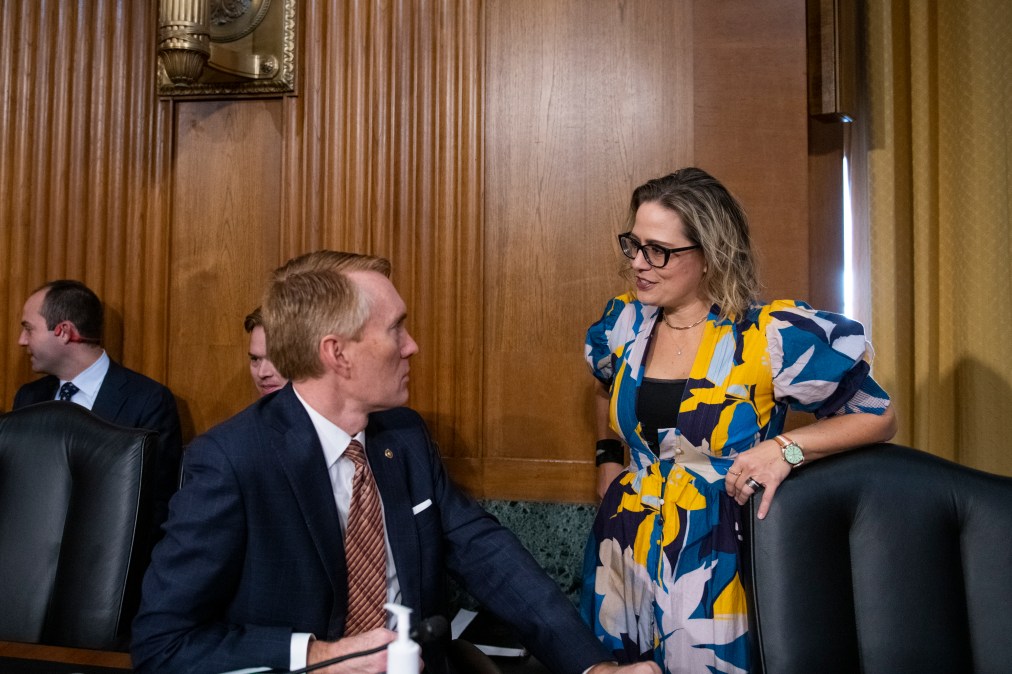 A new bill from Sens. James Lankford, R-Okla., and Kyrsten Sinema, I-Ariz., aims to codify remote work in federal law and strengthen agencies' ability to recruit job candidates for telework openings, particularly military and law enforcement spouses.
The Telework Reform Act (S. 3015), introduced Thursday, also attempts to bolster the training and monitoring of those in federal telework positions.
"By re-thinking how the government uses remote work, we are encouraging federal agencies to hire in diverse communities across the country; instead of requiring our workforce to be centralized in Washington, D.C.," Lankford said in a statement. "We should allow both people to serve their nation and build a career."
Sinema added that the legislation serves as a means to cut costs and boost "career opportunities by improving federal telework for Arizonans and military spouses who rely on telework to stay employed when moving due to military orders."
The legislation seeks to permit federal agency directors to "noncompetitively appoint" veterans or people married to armed forces members and law enforcement officers to remote work positions.
It also introduces multiple reporting requirements for agencies with regard to telework, including annual reviews and contingent renewals of remote work pacts between employees and supervisors, as well as mandated yearly trainings on best telework practices and supervisory reporting protocols.
Additionally, the legislation calls on agencies' chief human capital and chief financial officers, in conjunction with the director of the Office of Management and Budget and the General Services administrator, to deliver a report to Congress one year after the bill's enactment on expected cost savings, productivity outcomes, needed cybersecurity and IT changes, which job classifications could benefit from remote-exclusive work, and how agencies could better coordinate with the Defense Department secretary on the recruitment of spouses for telework.
Lankford and Sinema's bill is a pivot from previous Senate efforts to curb pandemic-era telework practices within the federal government. In May, Sen. Marsha Blackburn, R-Tenn., and six Republican cosponsors introduced the Stopping Home Office Work's Unproductive Problems (SHOW UP) Act, which sought to reverse all federal agencies' COVID-19 telework policies. And in August, Sen. Joni Ernst, R-Iowa, asked the State Department's acting inspector general to conduct an agency-wide review of "federal agencies abusing remote work on the taxpayer's dime."