Shulkin out at VA; Trump taps White House physician as successor
Trump tweeted that he nominated Adm. Ronny Jackson, his personal White House physician, to take over the VA.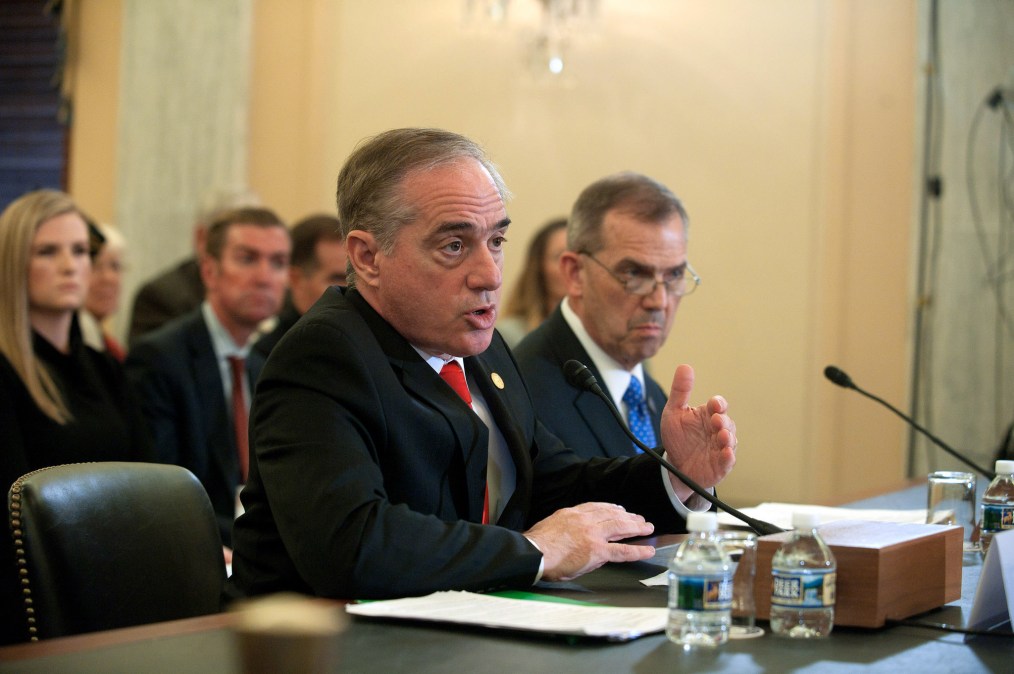 President Trump fired David Shulkin late Wednesday as his secretary of the Department of Veterans Affairs.
The president announced the move in a tweet, removing the secretary after a highly publicized period of turmoil with the White House that began with allegations of Shulkin improperly accepting gifts on a trip to Europe, during which he supposedly used taxpayer money to pay for his wife's travel. Since then, a series of inspector general reports only turned up the heat on Shulkin, revealing damning management characteristics during his time as head of the Veterans Health Administration during the Obama administration.
….In the interim, Hon. Robert Wilkie of DOD will serve as Acting Secretary. I am thankful for Dr. David Shulkin's service to our country and to our GREAT VETERANS!

— Donald J. Trump (@realDonaldTrump) March 28, 2018
While Shulkin's ouster may not have come as a surprise, his replacement may. Trump tweeted that he nominated Adm. Ronny Jackson, his personal White House physician, to take over the VA. Until Jackson is confirmed, Defense Department Undersecretary for Personnel and Readiness Robert Wilkie will act as VA secretary in the interim.
Veterans organizations across the country are concerned by Trump's choice.
"I am deeply concerned about the nominee. Veterans' lives depend on this decision, and the Trump administration needs to substantiate that this active-duty Navy officer is qualified to run a $200 billion bureaucracy, the second largest agency in the government," AMVETS Executive Director Joe Chenelly said.
Delphine Metcalf-Foster, commander of the Disabled American Veterans, wrote in a statement: "While we look forward to learning more about the qualifications and views of the new nominee, we are extremely concerned about the existing leadership vacuum in VA. At a time of critical negotiations over the future of veterans health care reform, VA today has no Secretary, no Under Secretary of Health or Benefits, and the named Acting Secretary has no background in health care and no apparent experience working in or with the Department."
Others, like the Concerned Veterans for America, however, are "hopeful that this change will end the recent distractions at the VA and put the focus back on advancing policy that will ensure veterans get the health care and other benefits they have earned."
During his time leading the VA, Shulkin was a major proponent of modernizing the department, particularly its IT, to bring better care to veterans. He was very active in the VA's move to acquire a central modernized electronic health record system that would be interoperable with a similar system the DOD is developing. It will be imperative for the department to continue progress acquiring that EHR in Shulkin's absence, as any minor delays in its implementation, he said last year, would be very costly.