VA official guarantees '100 percent' medical record interoperability with DOD
"I expect it to be 100 percent, and I'm a veteran, so I'm banking on it," he said.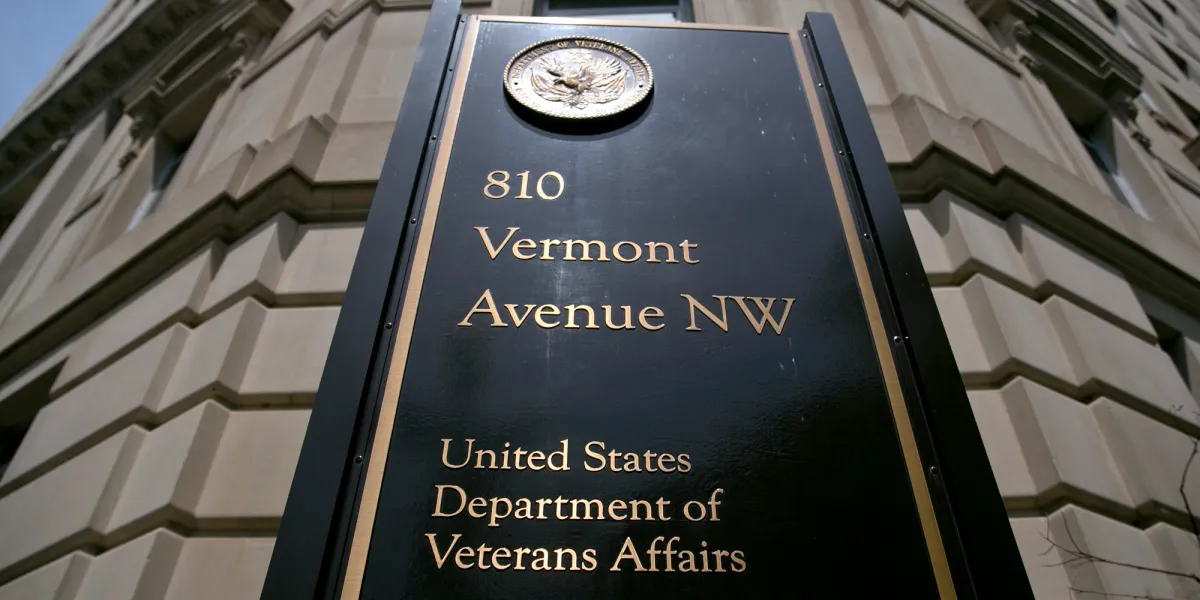 A senior official responsible for the Department of Veterans Affairs' move to a modern electronic health records system guaranteed Wednesday to Congress that by the end of the new EHR's deployment, there will be "100 percent" interoperability with the Defense Department.
While VA Secretary David Shulkin wouldn't put a guarantee on total interoperability, Capt. John Windom did. As VA's program executive for EHR modernization, Windom explained that the department's choice to follow DOD's lead to a Cerner-based platform will result in massive gains in interoperability if all goes according to plan.
"I am willing to say that, because we will be on the same Cerner Millenium platform, we will be hosting our data in the same hosted facility," he said before the House Appropriations Military Construction and Veterans Affairs Subcommittee. "We will communicate seamlessly across the respective DOD and VA environments because of those reasons."
He added: "I expect it to be 100 percent, and I'm a veteran, so I'm banking on it."
Windom joined the VA in July not long after the department announced its intent to move to Cerner's commercial EHR platform to replace its fragmented legacy Veterans Information Systems and Technology Architecture (VistA), which has more than 130 different variations in operation across the VA health system. The cost of moving to Cerner's EHR isn't yet set in stone, but it has been reported to be somewhere between $10 billion and $20 billion.
Shulkin chose Cerner's commercial off-the-shelf EHR both because of a department-wide shift away from internal software development and because the DOD is implementing a very similar Cerner platform at the center of its MHS Genesis solution, which is being developed by the Defense Healthcare Management Systems Modernization (DHMSM) program office. Prior to his move to VA, Windom led the DHMSM team and its move to Cerner, so he's quite familiar with the process the VA faces.
The VA intends to award a 10-year contract to Cerner, but officials wouldn't disclose more than that in an open hearing. Windom testified that it would be "very much achievable" in that timeframe to deploy the EHR "to the full enterprise, the full breadth of the 1,600-plus facilities and community providers that support those respective facilities."
The plan is to continue to follow DOD's lead, first launching the new platform in VA facilities in the Pacific Northwest to piggyback on progress the Defense Health Agency has already made there with its early implementations of DHMSM at several of its facilities.
"I'm very comfortable that we're leveraging the lessons learned that the DOD has in their associated deployment challenges," Windom said. "But that … critical alignment early in the process allows us to move out more aggressively in our approach, to be more efficient in our approach, and again to maintain the requisite configuration management over both sides … that will support seamless information exchange well into the future."
Shulkin seconded that, saying "I've never seen better cooperation between the DOD and VA."
That said, the clock is ticking and VA is at risk of missing the window to benefit from DOD's progress due to a lack of funding as a result of Congress' inability to pass an appropriations bill yet for fiscal 2018, which began Oct. 1. The VA can't complete its deal with Cerner until it has the required funding in place, and the longer it takes to get that deal done, the longer the timeline will stretch out and more costly the project will be, Shulkin said. But for now the opportunity still exists.
However, if for some reason negotiations must be delayed so long that VA misses out on co-deploying its EHR with DOD, "it will add at least 5 percent to the total project cost," the secretary said.
Shulkin has requested a transfer of funding to get the EHR development jumpstarted, but House appropriators Wednesday balked at that idea.
But when the VA can finally agree to final term on the contract with Cerner, Shulkin and his team believe it will take about 18 months to have the modernized EHR up and running at the first site, before moving on to the next. Then, one by one, VA will subsequently end use of VistA at those facilities as well. With the VA's past filled with failure implementing an EHR that is interoperable with DOD, lawmakers found that timeline hard to believe.
"There's no doubt that we are being aggressive with this," Shulkin explained. "But we are also doing business differently," he said, specifically pointing to the deviation from in-house software development. "Now that doesn't assure that we're going to be 100 percent successful with this, but I think the right thing to do in this situation is to act with urgency and to be aggressive and to establish sharp timelines."