Shulkin confident VA will avoid early EHR pitfalls by learning from DOD's mistakes
Shulkin said a finalized contract with Cerner could be coming soon, but first the department is addressing interoperability concerns.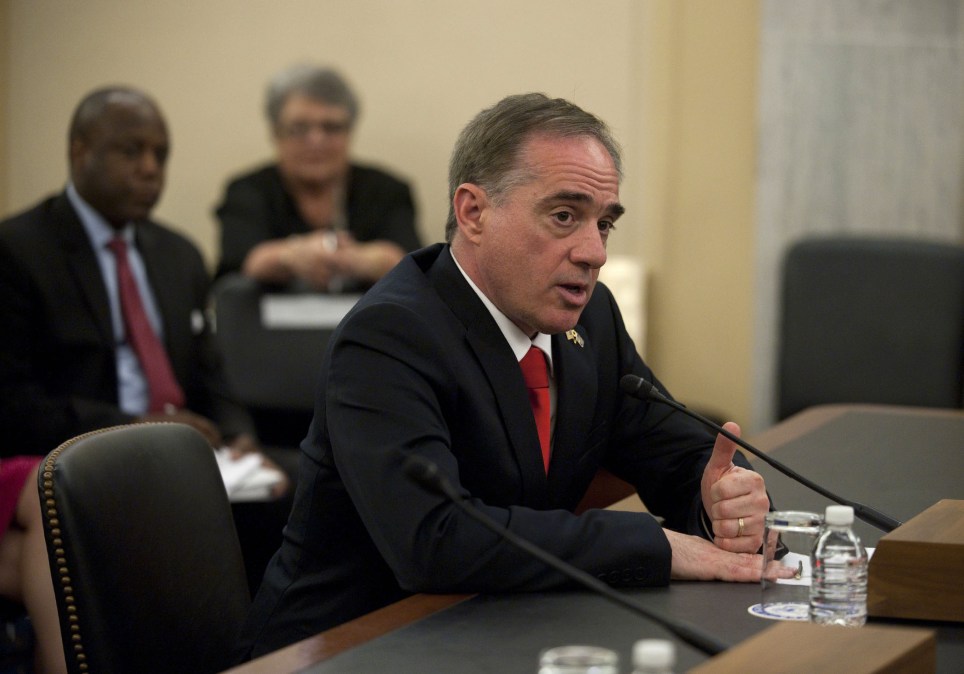 Despite the struggles the Defense Department has faced early implementing its Cerner-based electronic health record system, the head of the Department of Veterans Affairs — which is also moving to a Cerner platform to be interoperable with DOD — is confident his department will have a "smoother implementation."
In January, DOD decided to stop the rollout of MHS Genesis for eight weeks to resolve 1,600 filed complaints from clinician users at four defense medical facilities in Washington state.
But VA Secretary David Shulkin said his department can use those bumps in the road as learning experiences as it moves away from using more than 100 instances of the Veterans Information Systems and Technology Architecture (VistA) to a single, modernized EHR.
"I do believe that working with the Department of Defense as closely as we are … we're using their lessons to make sure that our contract reflects the issues that we've learned but also that we're going to have a smoother implementation," he said Thursday at a House Appropriations Committee hearing on VA's fiscal 2019 budget request.
After spending time recently with Vice Adm. Raquel Bono, the head of the Defense Health Agency leading MHS Genesis' rollout, Shulkin said he feels "confident that given what she has learned from this and shared with us, we are going to have a much smoother implementation." The VA also plans to follow DOD's lead rolling out its EHR at facilities in the Pacific Northwest to piggyback on the Defense Health Agency work implementing MHS Genesis at several of its facilities in the region.
The department plans to keep the clinicians who will use the EHR platform central in its development to avoid the type of "user resistance" DOD is experiencing.
"Having this being driven through our clinical leadership and our clinicians is going to be the factor that's successful — doing these one VistA instance at a time and involving our clinicians is going to be critical," Shulkin reasoned.
VA, though, is experiencing its own pause getting its new EHR out of the door. The department has still yet to finalize a contract with Cerner for the 10-year implementation of the new EHR system because it is working to address concerns about interoperability with community providers. Because "36 percent of veterans now receive care in the community," Shulkin said "that's essential to do."
The VA enlisted MITRE Corp. to review its plans for the system, which spurred 51 recommended changes the department should make. VA is in the process of addressing those recommendations, which has pushed the launch of the contract off by a bit, but Shulkin hopes that will be wrapped up soon.
The review, however, has impressed upon Shulkin the importance of building a system rooted in interoperability.
"We've said to the Cerner Corp. that we are not going to sign a contract that's going to allow proprietary protection an information blocking to continue," he said. We will not allow that for veterans." Cerner has been "extraordinary" responding to that, he added.
At the core, the EHR will be built around open standards and APIs.
"When you have open APIs without intellectual property protection, you allow people to be able to develop them on the behalf of veterans and use industry standards, you are now breaking open interoperability in a way that's not been done before — and we're going to do that," Shulkin said.
Shulkin said he hopes VA's EHR, if done right, can be a model to bring transformation to medical record interoperability not just for veterans, "but across the country for all Americans."