Shutdown could delay some of Trump's IT reform goals
Federal programs are starting to feel the sting of a lack of appropriations, including, possibly, the White House's technology modernization efforts.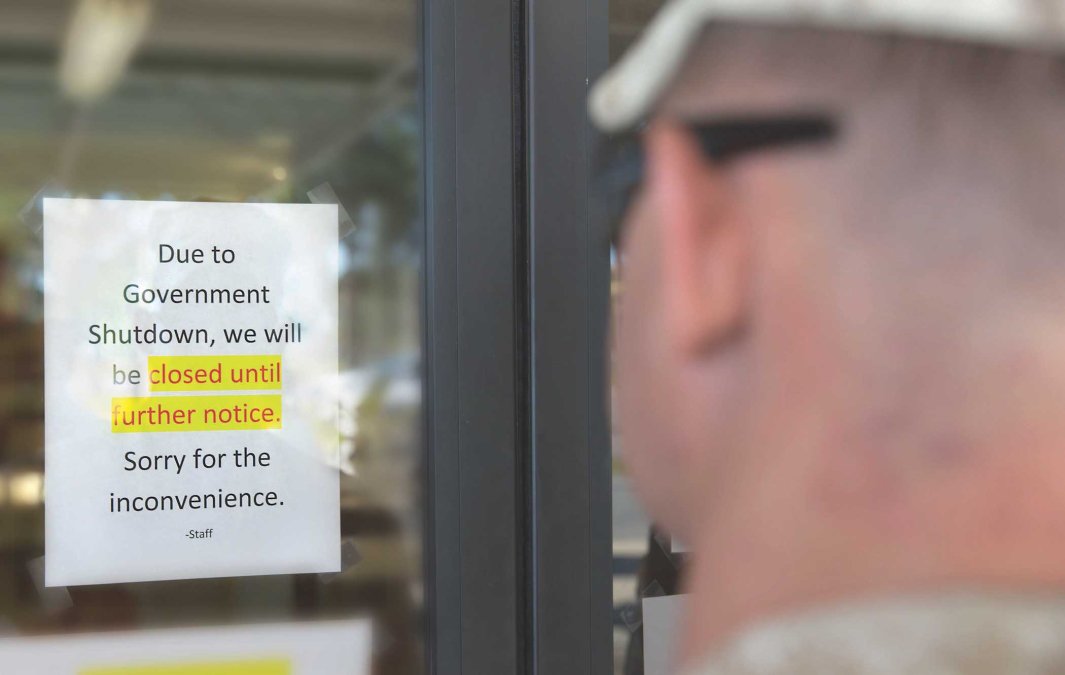 As the partial government shutdown rocks on into its third week, the lack of appropriations are starting to sting federal programs, including the White House's technology modernization efforts.
Administration officials mobilized several efforts last year to upgrade the government's IT infrastructure, including through the expansive President's Management Agenda, which aims to tie workforce, technology and data management reform together in a series of cross-agency goals. The White House has emphasized its adherence to quarterly milestones to ensure those reform efforts would progress, but with appropriations for 25 percent of the government ceasing, many interconnected goals of the PMA could come to a stop.
"PMA quarterly goals are funded through multiple vehicles, so some goals may be unaffected by the lapse while others may, in fact, be affected," a senior administration official told FedScoop Friday. "Ultimately, we hope Congress takes action quickly to end the current lapse in appropriations for affected programs."
Some of those programs include cloud email adoption, technology asset management, and workforce recruitment and reskilling efforts that have been gaining momentum, as of last month's report on Performance.gov. It also includes the Technology Modernization Fund, which awarded $68.5 million to kickstart a range of modernization projects in 2018 at the departments of Agriculture, Energy, Labor, Housing and Urban Development, and the General Services Administration.
As a result of the shutdown, it's difficult to get a sense of where some of these modernization reforms currently stand, said Ray Bjorklund, president of BirchGrove Consulting and a former DISA assistant deputy director of procurement.
"Unfortunately, we don't have all of the details," he said. "Some of the other major projects that were approved by the TMF board don't seem to have started yet, so it probably will be an impact for those."
According to the TMF board's website, as of Dec. 12, of the six projects that have received awards, only two have spent funds: HUD's UNISYS Mainframe Migration and USDA's Farmers.gov Portal. Both of those agencies, however, are closed during the shutdown, which could affect the projects' plans and timelines.
Energy and Labor have been funded through separate appropriations and are not affected in the shutdown, so they can continue work on their projects. Parts of GSA are still operational, at least temporarily, during the shutdown because of the way some of its offices make money from contract and leasing fees, but it's not clear if the agency's TMF project would fall under that.
Even for the projects that are underway, Bjorkland said, they will likely be influenced by the traditional air of caution that strikes agency leaders when appropriations cease.
"There's a certain cultural malaise that goes along with a shutdown," he said. "When that happens, even though the Department of Defense got its funding, it puts a little bit of a damper on what they are doing too. Agencies aren't as aggressive to execute on what their plans are when they are under the cloud of a shutdown."
Those impacts could radiate out to other technology reforms, such as the administration's push for recruiting and retaining coveted IT and cybersecurity personnel.
For much of 2018, administration officials have been working to attract tech talent by proposing direct hire and new compensation authorities. But those efforts could face some headwinds with stories of federal employees furloughed or working without pay, said Kevin Cummins, vice president of Technology at the Professional Services Council.
"That obviously makes it harder when you have a prolonged shutdown," he said. "It's hard to put a number or a figure on it, but that's clearly going to have a negative impact on attracting and retaining federal IT workers. That could be one of the more last negative impacts of the shutdown, from the IT modernization perspective, is the workforce impact."
It's also unclear what impact the shutdown will have on the timelines for the Centers of Excellence IT initiatives happening at the departments of Agriculture and Housing and Urban Development, as both agencies are currently shuttered.
Officials for the General Services Administration, which administers the CoE program, weren't immediately available for comment on how the shutdown will affect project plans.