Immersive technologies give military new tools for training
Virtual and augmented reality offer new era of scalable, immersive training for Defense Department.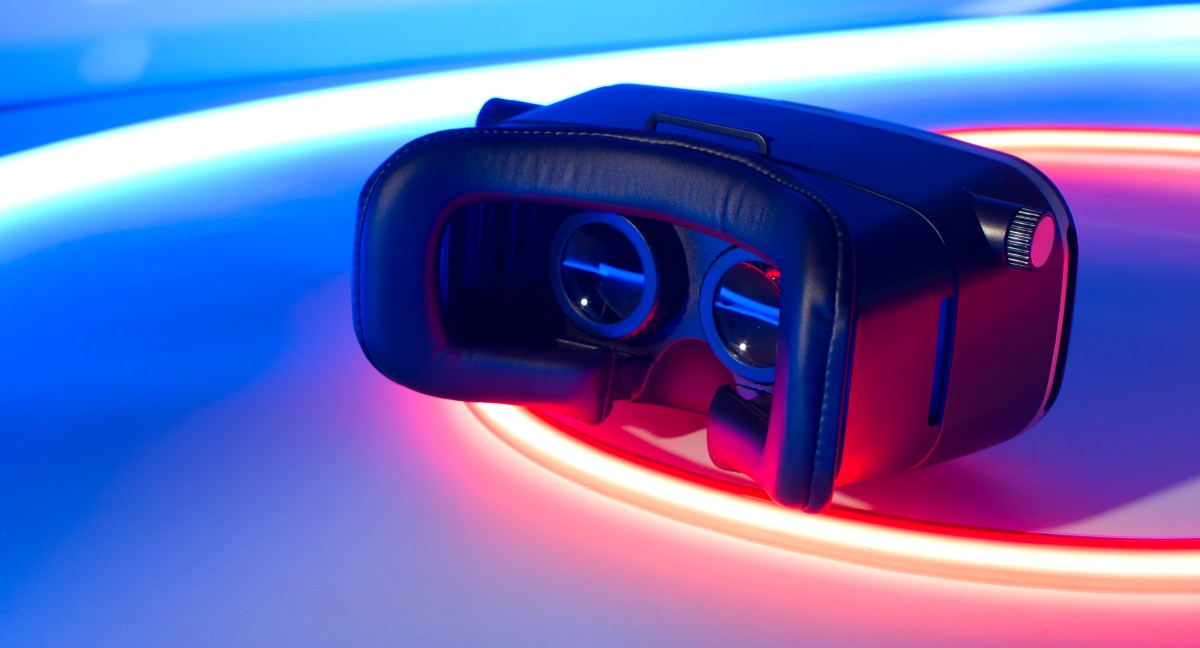 The U.S. Department of Defense spends an estimated $14 billion or more per year on "synthetic" digital training  —  training that uses digital environments to teach and prepare personnel for real-life jobs and experiences.
Continual advances in U.S. military systems make it imperative for military personnel to stay up to date with the latest changes in hardware, software and related systems. Yet pulling personnel out of the field for training is costly, time-consuming and often not possible during prolonged engagements. And it's nearly impossible to keep up with changes for so many systems and procedures.
A FedScoop special report, underwritten by Samsung, outlines the benefits of virtual and augmented reality training, which make it possible to deliver training to troops anywhere, anytime, rather than requiring personnel to travel to training centers.
With the Pentagon reportedly looking to budget as much as $11 billion for virtual-, augmented- and mixed-reality training systems by 2022, immersive technologies are expanding the way the DoD looks at training. Virtual reality (VR), which immerses the user in a life-like virtual environment, and augmented reality (AR), which enhances real-world views with extrasensory features such as sound, touch and visual effects, are enabling the military to move beyond traditional training simulators while improving the quality of the training itself.
With VR, AR and mixed-reality content available on mobile devices via the cloud, these platforms are already making it easier to develop a wider range of training materials, providing hands-on learning for new recruits as well as for career personnel needing to upgrade their skills, regardless of location or deployment status.
Even now, military personnel can improve their skills and knowledge using inexpensive, untethered, fully mobile gear protected by military-grade security wherever they happen to be stationed. Immersive technologies offer efficiency, efficacy, safety and cost benefits to any organization whose employees depend on continuous training.
Used in tandem with computer games, simulators and live training, immersive technologies can not only accelerate experiential learning, effectively preparing today's tech-savvy generations for real-life situations, but they also are aiding recovery from psychological trauma for those returning from conflict. U.S. treatment centers are beginning to offer VR therapy for sufferers of post-traumatic stress disorder. Dr. David Rhew, chief medical officer at Samsung, is exploring the power of VR and AR to help PTSD sufferers as well as those with depression and related maladies.
As uses for VR and AR multiply, so will the demand for devices and content — much as mobile apps propelled the growth of smartphones and tablets. As Millennials and Generation Y embrace these technologies, it's only a matter of time before employers including the federal government find VR and AR technology an essential tool for training and retaining valued personnel.
Download the special report, "Immersive technologies give military new tools for training" for more on the uses, benefits and security of immersive training technology for government.
This article was produced by FedScoop for, and sponsored by, Samsung.