Technology Modernization Fund rescission: A chance to change course or the end of the road?
Former House Oversight subcommittee staff director Mike Hettinger argues Congress should not give up on the General Services Administration-managed fund.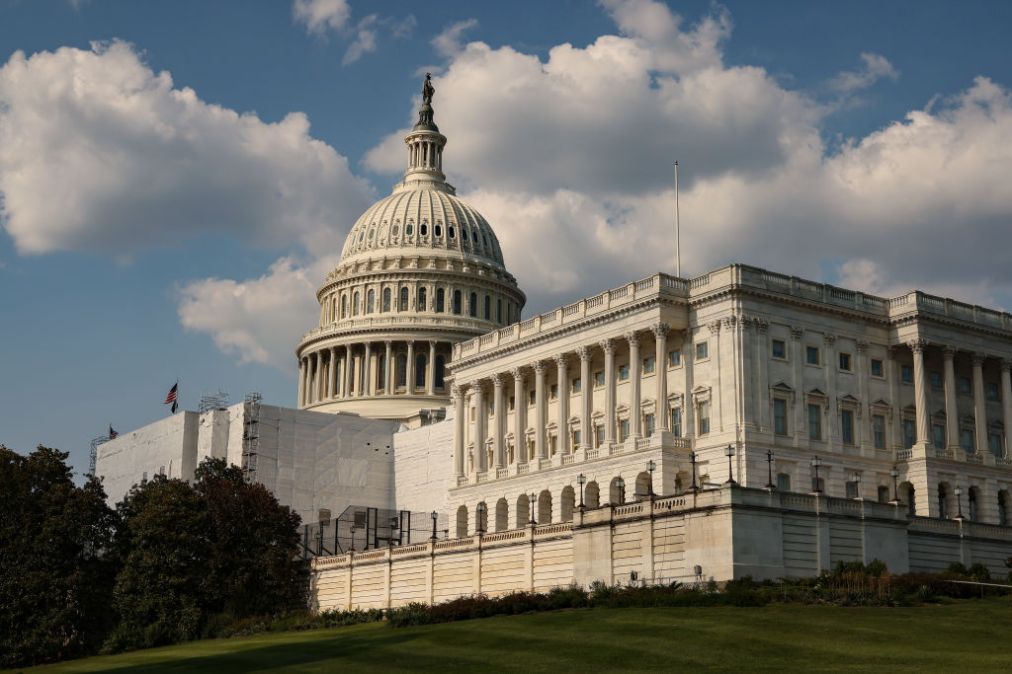 Last week, the Senate Financial Services and General Government Appropriations Subcommittee took an axe to GSA's Technology Modernization Fund, proposing to rescind $290 million in previously appropriated funding. This move follows related action by the House Appropriations Committee earlier this year to zero out funding for TMF in their fiscal year 2024 bill. Clearly, TMF has a problem, at least in the eyes of congressional appropriators. Sadly, Capitol Hill's concern is neither new nor unwarranted as there has been a growing chorus of policymakers in recent years concerned about the transparency and direction of this once-heralded program.
As someone who was involved in the very early stages of the discussion on the concept that became TMF, and a former congressional committee staffer myself, I share many of the concerns of my former colleagues in Congress. The TMF must find a way going forward, if it is to go forward, to be more open and transparent with Congress and the American public about the projects TMF has funded. Even as a close observer of the program, it's often hard to tell exactly what's being funded, who's involved, and what we expect to achieve. If I were wearing my old congressional staffer hat, I'd be frustrated too.
That said, when I heard the news last week, I was among the first to point out the important role that TMF has played in funding critical zero-trust cybersecurity and customer experience initiatives, helping in many ways to implement the requirements of the cyber and CX executive orders, as well as laws like 21st Century IDEA that are, for all intents and purposes, unfunded mandates. I said then, and I'll say again: I think the proposed congressional action to rescind $290 million from TMF is short-sighted, particularly at this moment in our history. With our federal networks facing near-daily cyber incursions from rogue nation-states like Russia and China, we should be investing more, not less, in cybersecurity and IT modernization — and TMF is one tool in that toolbox.
So, what do we do?
First and foremost, let's not give up on TMF. If Congress doesn't think all of the projects that TMF has funded are worthy, sunlight is the best disinfectant. I encourage rigorous oversight, as the House Oversight and Accountability Committee is doing on the $187 million login.gov award, to determine where improvements can be made. If there are projects that Congress determines should not be funded, tackle those on a case-by-case basis.
Second, the TMF program management office needs to commit to being more open and transparent, as I noted above. Where's the annual report to Congress that walks through what was funded, why it matters, who's involved, when it will be completed, and expected outcomes? Something as simple as this would go a long way. The TMF PMO also needs to learn to promote their successes, acknowledge their failures and make the structural changes that may be necessary to get the program back on more solid ground.
And about that requirement to pay back the "loans."
The Senate Financial Services and General Government report accompanying the fiscal 2024 appropriations bill highlighted the lack of reimbursement by agencies that have received TMF funds as one of the main reasons for the proposed rescission. After the TMF received the $1 billion infusion from the ARP, OMB and GSA — having listened to agency concerns — issued new guidance related to the TMF. That guidance, in addition to encouraging the prioritization of both CX and cyber-related submissions, offered three new reimbursement paths: full, partial and zero. The reason for this, as I understand it, was that agencies had expressed concerns that the requirement for full reimbursement made participation in the TMF a bridge too far for many. Why? At the end of the day, true savings are hard to identify and even harder to realize (and cost avoidance isn't real money). Often, even after an IT modernization project is complete, there is a time of transition, where the old and new systems may have to run side-by-side. The financial result of this is that whatever savings we may have hoped to find are likely to take a while to (or may never) be realized and you can't pay back what you don't have. The reality is that some reimbursement flexibility is necessary. Or as we saw in the early days of TMF, no one will want to participate. Congress needs to recognize and accept the reality of the reimbursement requirements.
I'll close with this, paraphrasing what I told FedScoop last week: The TMF is not perfect, but it has provided a key source of funding for a variety of projects that may not have been funded otherwise. If Congress is serious about IT modernization, improving customer experience and protecting critical federal networks, TMF must be part of the equation going forward.
Mike Hettinger is a former House Oversight Government Operations Subcommittee staff director and founder of Hettinger Strategy Group.