Senate appropriations panel seeks to claw back $290M from Technology Modernization Fund
The legislation would rescind unobligated money allocated to the fund through the American Rescue Plan.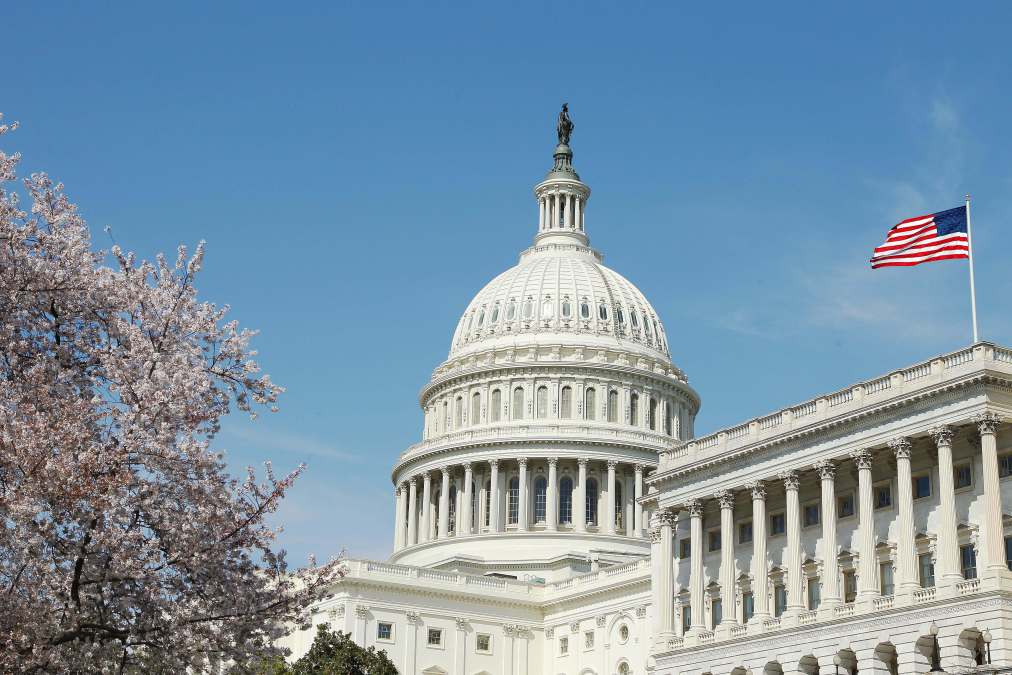 Lawmakers in the Senate have approved legislation that would slash funding for the General Services Administration-operated Technology Modernization Fund if it passes into law in its current form.
The Senate Committee on Appropriations on Thursday approved language in the Financial Services and General Government appropriations bill for fiscal 2024 that would rescind $290 million allocated to the TMF through the American Rescue Plan.
A major reduction in support for the TMF would cut the amount of funding available to agencies for governmentwide IT modernization projects. The latest proposed cut comes shortly after House appropriators last month zeroed out funding for the TMF in its draft funding bill for fiscal year 2024.
The Technology Modernization Fund has been celebrated by the Biden administration as a crucial funding mechanism for fast-tracking progress of certain IT modernization projects across the federal government. It was established in 2018 and was conceived as a self-sustaining fund, meaning that government departments would repay savings that resulted from projects supported by the TMF.
The fund has attracted both support and criticism from the federal IT community, with advocates saying it helps bring the best of agile private sector development practices to technology modernization projects. Opponents argue that using the fund for ad hoc IT projects can reduce spending oversight where it is needed most.
Mike Hettinger, former House Oversight Government Operations Subcommittee staff director and founder of Hettinger Strategy Group, said: "It's disappointing to see the Senate FSGG look to rescind $290M in previously appropriated funds for the TMF. The program, despite its faults, has been a critical funding source for zero trust and related cybersecurity modernization, as well as certain CX initiatives. If Congress is serious about ensuring agencies have the resources needed to protect critical systems, TMF funding has to be a part of that strategy."
Hettinger added that while the committee's report highlighted the lack of full reimbursement as one reason for the rescission, savings with agency technology programs are often hard to find or take more years than desired to materialize.
"When TMF made the change to the payback requirements a couple years ago, it was because that area had been identified as a hinderance to agency participation. The change was intended to broaden the pool of potential TMF applicants and by most accounts it has. Going backwards isn't the answer," he added.
The Financial Services and General Government appropriations bill was approved 29-0 by the Senate Appropriations Committee Thursday.
Sen. Jerry Moran, R-Kan., who authored legislation that created the fund, said funding for TMF was his priority and called the rescission "a bad mistake" at the markup. Moran pointed to recent cyberattacks on the federal government — including a recent attack on the U.S. Marshals Service — as needs for technology modernization.
"These breaches are incredibly damaging to the work of the federal government, intrude upon the privacy of Americans, and we should be doing more, not less, to address these vulnerabilities," Moran said.
Sen. Chris Van Hollen, D-Md., who chairs the Financial Services and General Government Subcommittee, said he agreed that TMF "serves a useful purpose" but explained the cuts were needed to help fund the salaries and expenses.
"One of the challenges we faced, especially in FSGG, was most of the agencies we fund are salaries and expenses, and therefore they would have seen very deep cuts in real terms if we weren't able to take some of the funds from some of the capital budget parts," Van Hollen said.
Addressing Moran, Van Hollen added: "There are a number of capital-type accounts within the FSGG purview, as the process proceeds, we look forward to working with you and GSA to see if we can identify funds to put back at least some of these dollars into the TMF account."
The Technology Modernization Fund received a $1 billion infusion as part of the American Rescue Plan, which was enacted in March 2021. It currently manages at least 45 investments at 27 federal agencies, including five new cybersecurity and customer experience projects that were announced earlier this month.
The bill in its current form will now move forward to be considered by lawmakers on the Senate floor.
Speaking with FedScoop, Sen. Moran's Deputy Chief of Staff Tom Brandt said the senator tabled an amendment that would have removed the rescission after he and Van Hollen agreed to work together to identify an alternative.
Moran's amendment would have instead rescinded the $290 million from unobligated balances of amounts part of a $2.2 billion appropriation under the Inflation Reduction Act for the GSA to use materials that have lower greenhouse gas emissions in their construction projects.
If the senators aren't able to come to a decision, Brandt said could see a scenario where an amendment is offered on the Senate floor.
In a statement to FedScoop, GSA Administrator Robin Carnahan said: "At a time when the government needs to invest more to combat cybersecurity threats and improve technology systems to better serve the public, this proposed rescission is a step in the wrong direction.
Carnahan added: "TMF investments are doing everything from helping millions of veterans get better access to their benefits and records, to helping expedite inspection for billions of pounds of food each year to feed our kids, military, and families. Supporting the TMF is a smart investment – it saves money, enhances security, and improves delivery of services to taxpayers."
Editor's note, 7/14/23: This story was updated to include comment from Sen. Moran's chief of staff and Robin Carnahan.