Transparency groups push OMB, DOJ to finalize 'Release to One, Release to All' FOIA policy
The Cause of Action Institute and the Sunlight Foundation sent a letter and a request for rulemaking to Mick Mulvaney on Tuesday.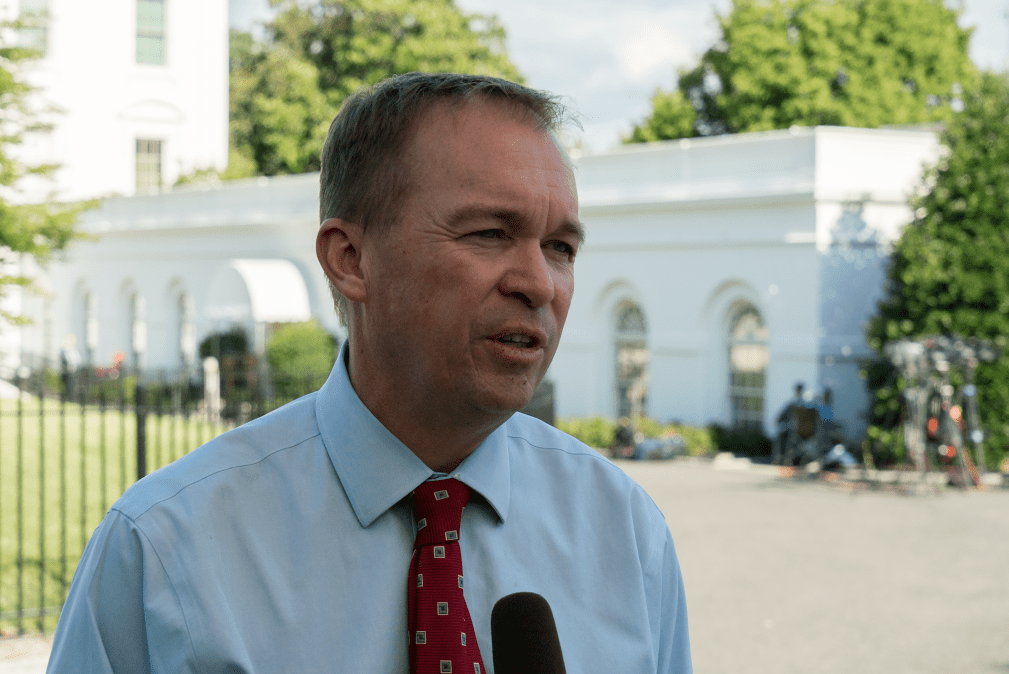 An initiative begun under President Barack Obama that would require FOIA releases to be made broadly available appears to be languishing without further attention under the Trump administration, so a group of transparency organizations is pushing for action.
Led by Cause of Action Institute and the Sunlight Foundation, the group sent a letter and a request for rulemaking to Office of Management and Budget Director Mick Mulvaney and Department of Justice Office of Information Policy Director Melanie Ann Pustay asking the agencies to finalize the "Release to One, Release to All" rule.
The road to this point began in July 2015 when, for the 49th anniversary of the Freedom of Information Act, the DOJ's OIP launched a "proactive release" pilot program. During the six-month program, the Office of the Director of National Intelligence, the Millennium Challenge Corporation and the Environmental Protection Agency — as well as components or offices of the Departments of Defense, Homeland Security and Justice and the National Archives and Records Administration — experimented with a policy whereby when information is made public to one person under FOIA, it is made public to everyone.
At the pilot's conclusion, OIP wrote a memo on the concept and a draft policy, posting it to regulations.gov on Dec. 9, 2016. Public comments were solicited and accepted until Dec. 23.
"It seemed like things were going along well," CoA Institute counsel and senior policy advisor James Valvo told FedScoop. President Obama, signing the FOIA Improvement Act of 2016, set a deadline of Jan 1, 2017 for OMB to deliver further guidance on the issue.
Then things just stopped.
Now, nearly 11 months after the deadline, CoA Institute and the Sunlight Foundation say OMB and OIP are completely mum on the subject. Not only have they not continued to implement "Release to One, Release to All," but they have also declined to comment on whether the policy is still on the agenda.
Hence the letter and petition for rulemaking.
"Our petition compels the Trump administration to either move forward with disclosure and implementation, or explain why they don't believe the policy is workable," the Sunlight Foundation's Alex Howard said in a statement. "The 'Release to One, Release to All' policy for the Freedom of Information Act has broad support within the transparency community, and we deserve an explanation as to why progress has ground to a halt after months of analysis, planning and responsive feedback to a request for public comment."
The transparency organizations that support the policy recognize that it wouldn't be completely straightforward to implement. For example, during the pilot various agencies expressed concern about how to comply with both "Release to One, Release to All" and with Section 508 of the Rehabilitation Act, a 1973 law requiring all information published by the government be accessible to people with disabilities. But Valvo believes there's a way to work within these requirements.
"OIP is already well positioned to resolve these issues after completing its pilot program and receiving public comment," the CoA Institute letter reads. "We urge OIP and OMB to take the next step and finalize the policy."
Reached for comment, OMB told FedScoop that "transparency and open government are important to Director Mulvaney and the Office of Management and Budget. We appreciate the Cause of Action Institute's and the Sunlight Foundation's petition letter and we will we give their request appropriate consideration."