Government is one step closer to a one-stop shop for FOIA requesters
Digital services group 18F will help develop the government's centralized portal for Freedom of Information Act requests, according to the Department of Justice's Office of Information Policy, which will collaborate on the project.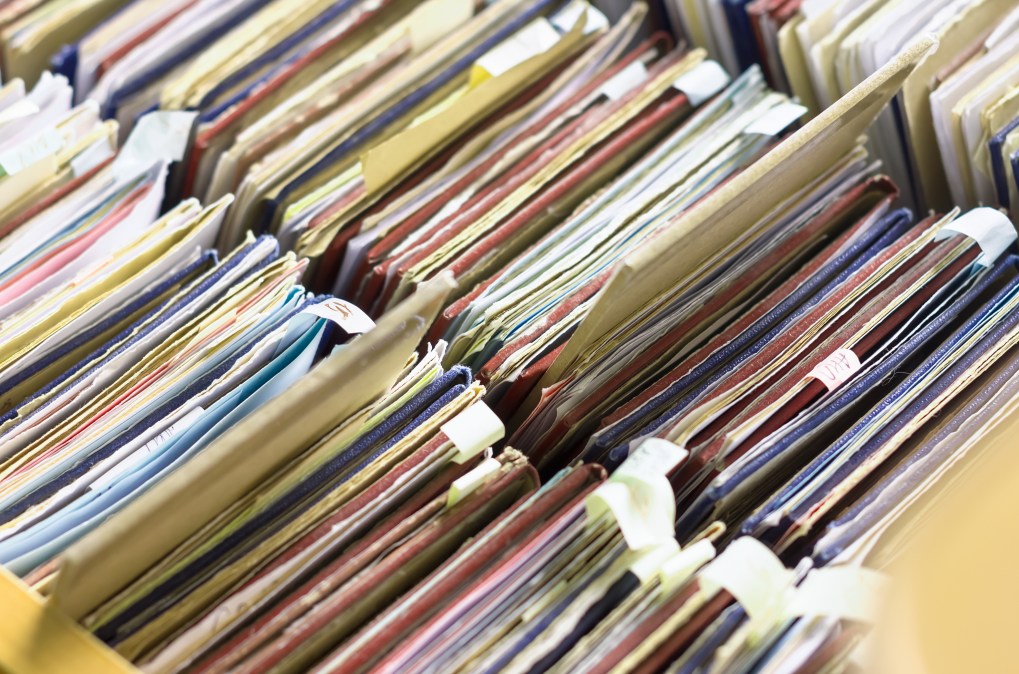 Digital services group 18F is is going to help develop the government's centralized portal for Freedom of Information Act requests, according to the Department of Justice's Office of Information Policy, who will collaborate with them on the project.
The FOIA Improvement Act of 2016 signed into law last year mandated the creation of a centralized portal — one place for people to go to submit a request for records from any agency. The act also requires the portal be interoperable with request processing software agencies are using.
Melanie Pustay, director of the Office of Information Policy at DOJ, said Thursday that the office had secured $1.3 million in funding for the project, dubbed the National FOIA Portal, adding "we're happy obviously with that amount."
Speaking at the Freedom of Information Act Advisory Committee, she added that the office knows it will need more money going forward, but that the initial funding would help it get started.
"We are just delighted that we have joined forces with 18F, the tech savvy experts at GSA," Pustay said Thursday at the meeting.
She encouraged the public and agencies to participate in the product's development, because 18F's work style is to use an "iterative, open process" to design a solution. The office and 18F, she said, would work with, and listen to agencies and end users to see what features they might want in the new portal.
"The whole process is very open, it's very dynamic," Pustay said.
There are 119 agencies subject to FOIA, Pustay said to FedScoop on Friday. And the goal is to make it easier to direct users to the right one, and to provide one place for all those requests to be submitted.
'Culmination' of a journey toward a better FOIA process
"We definitely want to build on all the work that's been done in the FOIA space with technology and portals," Pustay told FedScoop on Friday. "And obviously, this effort is a culmination of a lot of … ground work that we've laid for this project."
Indeed, the move toward creating this portal follows several other efforts to streamline the FOIA process. For example, the office launched in 2010 FOIA.gov, a site with guidance and data such as contact information for requests at different agencies and major document releases that are already online.
Pustay told FedScoop that DOJ is envisioning the new portal living as a feature on FOIA.gov — making that site a one-stop-shop for people looking to learn about the FOIA, or file a request.
And some agencies participate now in a centralized tracking and processing tool called FOIAOnline. People can make requests for some agencies through FOIAOnline now, but that site is mainly useful for internal agency processes rather than for the public, Pustay told FedScoop.
"FOIAOnline is a tracking system for FOIA that many agencies are a part of," she said, adding that "it includes a web portal to make a request, but it fundamentally is a FOIA tracking system."
In the past, her office also worked with 18F on a project called OpenFOIA, which Pustay called one of the "preliminary efforts" toward building a consolidated portal.
"So all of those things will provide some data, and information and lessons learned that will be helpful for taking the project to the next step, which is where we're at now, where we're looking to develop this National FOIA Portal," Pustay said.
At the time of OpenFOIA's launch in 2015, FedScoop reported the site got a lukewarm reaction from open government advocates. In particular, some had hoped for a one-stop-shop for FOIA. The site as is essentially lets users search for information on how to file requests in the federal government.
When asked if the new portal would take lessons learned from these past efforts, or if there were mistakes in that past work the team is looking to avoid this time, Pustay responded: "I guess I wouldn't phrase it that way. I feel like we're on a progression."
The office is asking for people interested in contributing to the portal's development to email National.FOIAPortal@usdoj.gov by April 28.