OMB sets deadline for agency FOIA interoperability plans
Agencies need to make sure their own platforms play nice with the National FOIA Portal at FOIA.gov.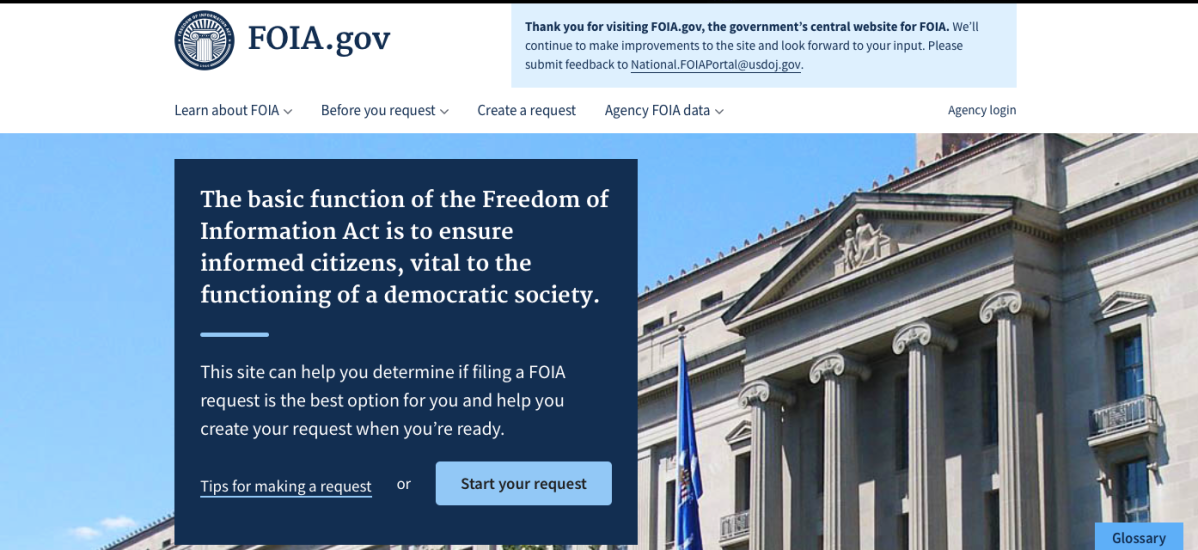 The White House Office of Management and Budget is asking agencies to get their National FOIA Portal interoperability plans in order.
The FOIA Improvement Act of 2016 required that OMB and the Department of Justice simplify the Freedom of Information Act landscape by creating a central portal that anyone can visit to submit a request to any agency. Today, that portal lives at FOIA.gov.
But not all agencies have established interoperability between FOIA.gov and the agency's existing FOIA platform. Deputy Director for Management Margaret Weichert sent a memo Tuesday setting a deadline of May 10, 2019, for agencies to submit a full strategy for how their in-house platform, which can range from a simple spreadsheet to an automated case management system depending on agency need and resources, will play nice with FOIA.gov.
The memo lays out the two ways agencies can achieve interoperability — either by accepting requests through a structured application programming interface (API) or by accepting the request as a formal, structured e-mail to a designated email inbox. If an agency has an automated FOIA system, OMB says, it needs to go the API route unless otherwise agreed.
In any case, though, agencies have until May 10 to let OMB know which option they will pursue, how long it will take and what it will cost. From there, deadlines are a little less clear but the memo states that email interoperability should be in place "as soon as technically feasible," and API interoperability available within two fiscal years.
In addition to ensuring this interoperability, agencies have a few other responsibilities that have to do with the FOIA.gov portal. Per the memo, agencies are required to maintain an account on FOIA.gov and keep agency contact information up to date there. Agencies are also required to "maintain a customized FOIA request form tailored to its own FOIA regulations."