Treasury to issue EIS solicitation in July led by CIO
A Treasury official confirmed that the agency will issue the telecommunications solicitation early next month with its CIO at the helm.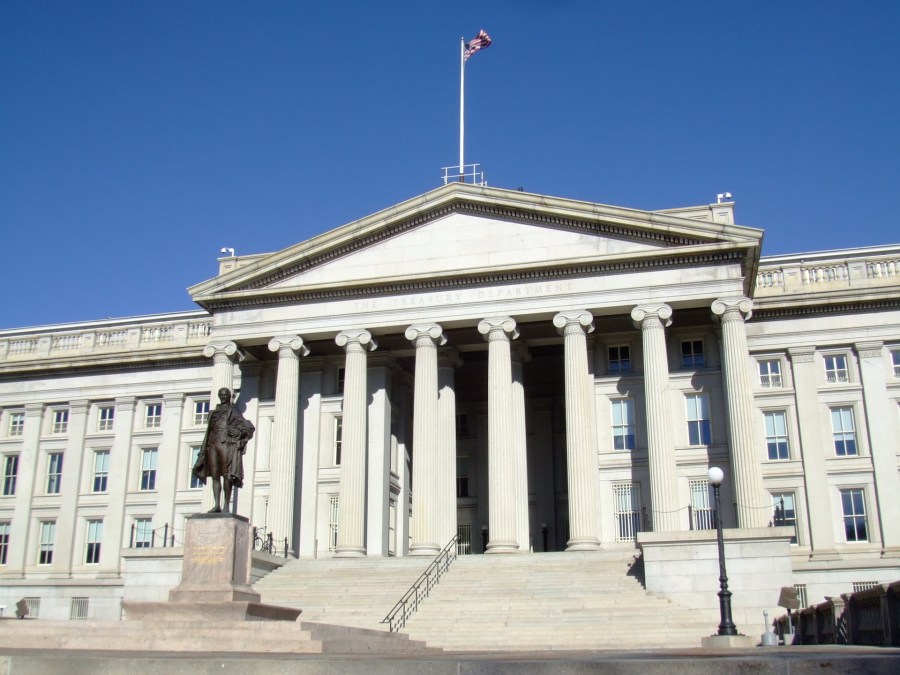 Federal agencies have until 2020 to begin buying network and telecommunications services under a $50 billion centralized, next-generation contract, but the Treasury Department isn't waiting to get out of the gate.
Treasury senior procurement executive Iris Cooper confirmed Tuesday that the agency is expecting to issue its first task order solicitation for work under the General Services Administration's Enterprise Infrastructure Solutions contract early next month.
"They told me this morning the beginning of July, so please check [FedBizOpps]," Cooper told FedScoop at the ACT-IAC EIS Network Modernization Forum.
GSA awarded the $50 billion telecommunications contract to 10 companies last August. Since then, federal agencies have been preparing to transition their telecommunications operations to the innovative contract vehicle before the expiration of the current Networx contract in 2020.
Cooper also noted during a panel discussion that the Treasury solicitation will be headed up by CIO Eric Olson, a key shift in the acquisition process that will likely be welcomed by congressional members clamoring for agencies to give the tech executives more leadership authority.
"I think the biggest surprise today is that we changed the source selection authority to the CIO," she said. "It was the right thing to do. He owns it [with] FITARA. He's responsible. He doesn't pick his favorite, there's a whole process, but I think it's the right thing to do when we put people in charge of programs that they have to own and be responsible for."
Increasing CIO authority has been the goal of several technology laws enacted by Congress over the past two decades, including FITARA and the Modernizing Government Technology Act. It was also the subject of White House's recent executive order.
Treasury's move puts an emphasis on that by handing the reins of what Cooper said will be a single award task order to its CIO rather than to a contracting officer. It's also raised a few eyebrows, she added.
"I had a little bit of this, 'Why do you want to give up control?'" she said. "My philosophy is that I'm not giving up anything because acquisition is a team sport. We will be advising along the way. The criteria is set, the solicitation is set and we will articulate what that trade-off, in the end, looks like. I don't think it's giving up control. I think it's sharing space where it needs to be shared."
EIS represents an inflection point for the federal government's technology transformation, as it infuses agencies with new telecommunications solutions but also addresses how those services are managed on federal networks and the cybersecurity needed to protect them.
Cooper said EIS has been a major target of Treasury's acquisition community for some time, and the collaboration across the agency has helped drive the new process efficiently.
"We have the entire team, from the CIO, the attorneys, small business [acquisition officials], myself, IRS leadership. They brief on 'Here's the solicitation, here's where we are at, what risks can we take as a leadership team,'" she said. "I think that dialogue has been so good that this is why we've ended up in a good place with source selection authorities."