GSA awards $50B EIS contract to 10 telecom companies
After almost two years in development, the General Services Administration has awarded its $50 billion telecommunications contract.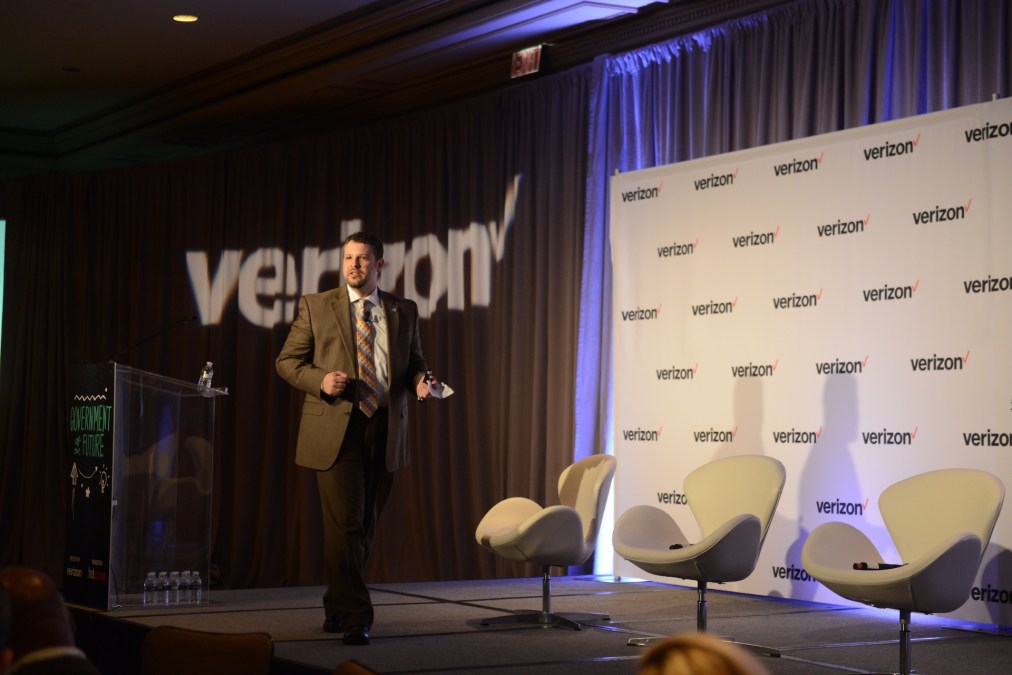 After almost two years in development, the General Services Administration has awarded its $50 billion contract that will impact the way agencies buy network and telecommunications products and services for the next decade and a half.
GSA officials said on FedBizOpps that the mega-contract was awarded to 10 telecommunications companies, including:
AT&T
Verizon
BT Federal Inc.
Qwest Government Services, Inc. doing business as Centurylink QGS
Core Technologies, Inc.
Granite Telecommunications, LLC
Harris Corporation
Level 3 Communications
Manhattan Telecommunications (MetTel)
MicroTech
The 15-year Enterprise Infrastructure Solutions contract will serve as GSA's premiere telecommunications contract beginning in 2020, following a transition from the Networx contract vehicle, which has been in place since 2007.
Initial requests for proposal for the contract emerged in 2015 to develop a replacement for Networx, which provided agencies more than $1.79 billion in telecommunications and network services in fiscal 2016.
"The award of EIS is a major milestone that demonstrates GSA's continuing commitment to giving federal agencies forward-leaning and flexible contract solutions that are designed in collaboration with our industry partners and provide streamlined access to mission-essential, cutting-edge services," GSA Federal Acquisition Service Commissioner Alan Thomas said in a statement. "I applaud the great work the EIS team did to get us to the finish line. This contract is essential to our customer agencies as they improve operations and citizen services into the future."
Four of the awarded contractors — AT&T, Verizon, CenturyLink and Level 3 Communications — had previously provided services through the Networx contract vehicle.
The indefinite delivery/indefinite quantity (IDIQ) contract has a five-year base period with two five-year options and a contract ceiling of $50 billion.
Alan Chvotkin, executive vice president and counsel of the Professional Services Council, said EIS presents GSA and federal agencies "a huge opportunity" following a litany of telecommunications contracts that proceeded the massive contract vehicle.
"Any time you have a [$50 billion] with a 15-year period of performance, it's a big deal," he said. "And it is for GSA. This is continuing their work as the contracting agency of choice for government-wide telecommunications services."
Prior to the EIS contract, federal telecommunications services had been channeled through a collection of contract options — Networx; Washington Interagency Telecommunications System 3 for federal entities in Washington, D.C., Virginia and Maryland; and Local Telecommunication Services — all of which will now be provided under the new IDIQ vehicle.
"Federal agencies need to be able to transform their communications and networking technologies from those that serve their needs today to those that will carry them into the future. EIS is a strong first step in that direction. This is a good day for government agencies," Mike Maiorana, Verizon Enterprise Solutions' senior vice president of public sector markets, said in a statement.
The transition to EIS is expected to be so extensive that GSA officials in decided to extend Networx, WITS 3 and Local Telecommunications Services contracts another three years to provide agencies time to shift their services ahead of a 2020 implementation deadline.
Speaking about the contract at a July 13 event, the GSA's assistant commissioner for category management, Bill Zielinski, said agencies would need to start working on their shift to EIS now to stay on pace for the 2020 implementation.
"We've been working on this for over a year now," he said. "So, whether you are an agency who's working on their transition plans or you are one of our industry partners, the idea of being able to have a transition plan in place is very, very important."
Part of those preparations includes a detailed inventory of the devices on each agencies' network, providing a stronger insight into what services the contract can provide and shoring up its cybersecurity defenses by converging telecommunications solutions to reduce the cyberattack surface.
Chvotkin said given that each agency will require a varying degree of services offered under EIS, which makes the transition period critical, as agencies will be surfing not only a new suite of services, but also balancing their requests to meet mission deadlines.
"Think about this as a core-contract, an IDIQ contract of mega-propositions," he said. "I would be very surprised if everybody took the entire menu. Not everybody is going to feel as hungry. Not everybody needs the broad sophistication that the contract might offer."