What does EIS mean for IT modernization?
The contract's consolidation of network infrastructure and web services is another piece in the government's move to update its information technology.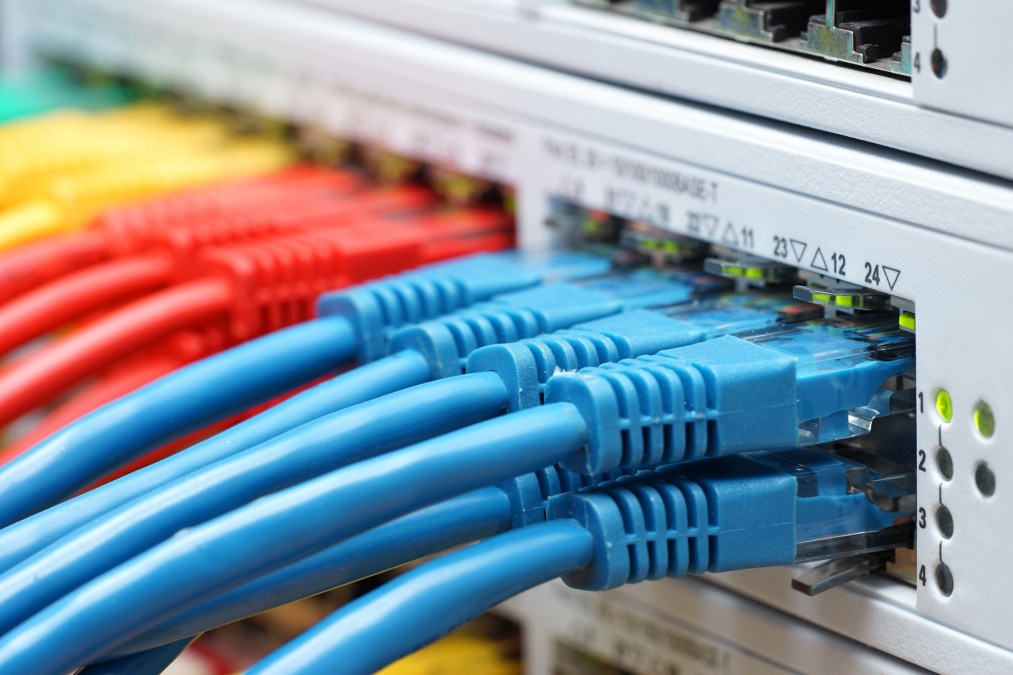 The big splash of this week's Enterprise Infrastructure Solutions award was not lost on any federal agency that is eager to upgrade its telecommunications.
But by bundling those familiar telecom services with robust network architecture and enhanced web capabilities, the contract is also another piece in the government's move to update its information technology.
EIS condenses telecom services from three previous contracts — Networx, Washington Interagency Telecommunications System 3 and Local Telecommunication Services — into a single vehicle while enhancing web and mobility services. The move will provide agencies with more opportunities to leverage data.
The contract also fits into a broader strategy of upgrading and securing federal information networks, one that includes the Trump administration's May 11 cybersecurity executive order, its formation of the Office of American Innovation and legislation like the pending Modernizing Government Technology Act.
Part of the goal of the $50 billion contract was to converge network solutions through a shared services provider model while partnering with Department of Homeland Security and the National Security Council to ensure current cybersecurity guidance was baked into EIS's requirements.
Bill Zielinski, GSA's assistant commissioner for category management, said during an Aug. 2 conference call that the agency also collaborated with the White House's American Technology Council on a report currently examining federal IT modernization efforts to make certain that the EIS contract provided the flexibility needed for maintaining services in-line with evolving standards.
"I have a lot of confidence that the way that EIS was structured in the sense of keeping current on all of the guidance that comes out to agencies that we have really ensured that we are in lockstep so that current requirements for cybersecurity protections are baked into as we see it today," he said.
The is also flexibility, Zielinksi said, "from that perspective of being able to on-ramp new providers or new and emerging technologies without major contract modifications or changes."
For agencies, that convergence means not only more secure networks but more cost savings, which could pay for other IT upgrades or even provide new services for mission delivery.
"We see, based on our conservative estimates, anywhere from 10 to 15, maybe 20 percent [in savings]," John Donovan, director of Enterprise Network Solutions for the Department of Agriculture, said in an Aug. 1 FedScoop webinar on the contract.
According to Timothy Quinn, associate chief information officer at the U.S. Geological Service's Office of Enterprise Information, EIS will provide the Department of Interior the network architecture to leverage more data gathering from spot sensors and webcams for projects like volcano temperature tracking.
"So we are trying to apply machine learning in order to differentiate the ash plume cloud [of a volcano] to the point where, over time, we could tune this where it could be a very useful early warning system," he said.
Zielinski said that while agencies can tap into enterprise architecture services through other GSA contract vehicles like Alliant and Alliant 2, he thinks EIS can work in concert with those while still providing standalone services to move initiatives forward.
"Depending on which accent of your business that an agency is looking to modernize, they each will have features and functions to them that will better align them to the need of the agency," he said, "but if you are really talking about network converged capabilities, EIS really provides the platform, the kind of qualified vendors, the baked-in requirements that will really allow them to where they need to from the modernization prospective."