Trump signs executive order to elevate the role of agency CIOs
The order requires that CIOs report directly to the agency head.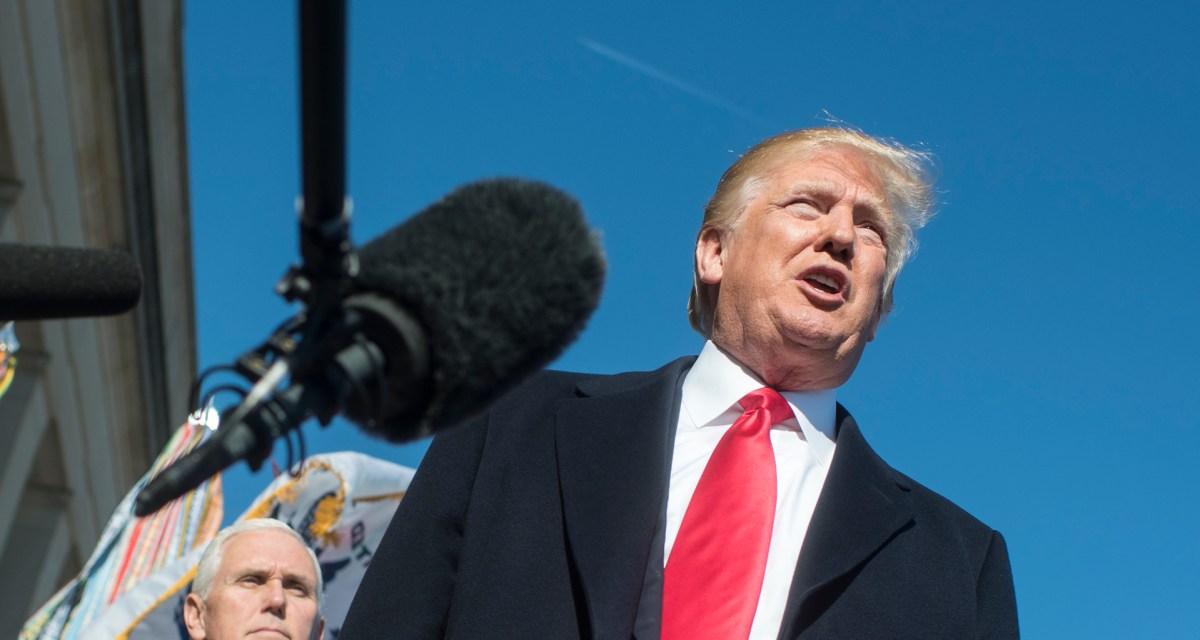 President Donald Trump has signed an executive order that will elevate the role of agency CIOs.
The order, issued Tuesday afternoon, will require that agency CIOs report directly to the agency head. It will also make CIOs voting members of bureau-level IT governance boards in a bid to increase their enterprise awareness, and give them increased hiring powers.
"The true answer to modernizing government technology is to build the capacity to conduct change on an ongoing basis," Jared Kushner, senior adviser to the president and head of the White House Office of American Innovation, said in a statement. "By ensuring that agency CIOs are empowered, today's action by President Trump is a critical step forward in building that change management capacity."
On a press call, senior administration officials said they were inspired to make this move after meeting with private sector tech CEOs at the White House last June. When they asked how these CEOs run their large enterprise organizations, officials said, one "glaring" difference between private sector and government was the empowerment of the CIO.
"President Trump is drawing on the best practices from the private sector and empowering CIOs to lead the technology transformation at their agencies," Kushner said. "This executive order is a critical foundation to delivering a more efficient, effective and accountable government."
Federal CIO Suzette Kent hinted at her desire to increase agency CIO authority at an event earlier this month.
"The accountability is there, but the second part of the equation is authority, and we're still working on that," she said at the time. "So when I say authority, I mean things like setting the technology direction, authority to hire skills that are needed, authority to manage the budget and the opportunity to sit at the table with agency and government leadership to collaborate and contribute on how we make decisions on how we are achieving mission."
Giving CIOs more power, and then holding them accountable to this power, is a popular idea — and one that's been around for a while.
The 2014 Federal Information Technology Reform Act (FITARA) was designed to give agency CIOs power over, and responsibility for, agency IT spending. It also pushes agencies to ensure that the CIO reports directly to the agency secretary or deputy secretary. However, only half of the agencies subject to FITARA have managed to make this happen.
Lawmakers have repeatedly expressed frustration with this reality. "One of the things that is still frustrating," Rep. Will Hurd said during a hearing in March, "… is CIO authorities. We can't hold CIOs accountable if we don't give them all the power they need."
Will this executive order move the needle? The White House seems to think that, at the very least, it can't hurt.
"The fact that this is a presidential action is significant," a senior administration official said.