Don't bring a sandwich slicer in your carry-on, and other tips from TSA's first Facebook Live
Bob Burns, the brains behind the agency's popular Instagram account, did a Facebook Live interview on Monday.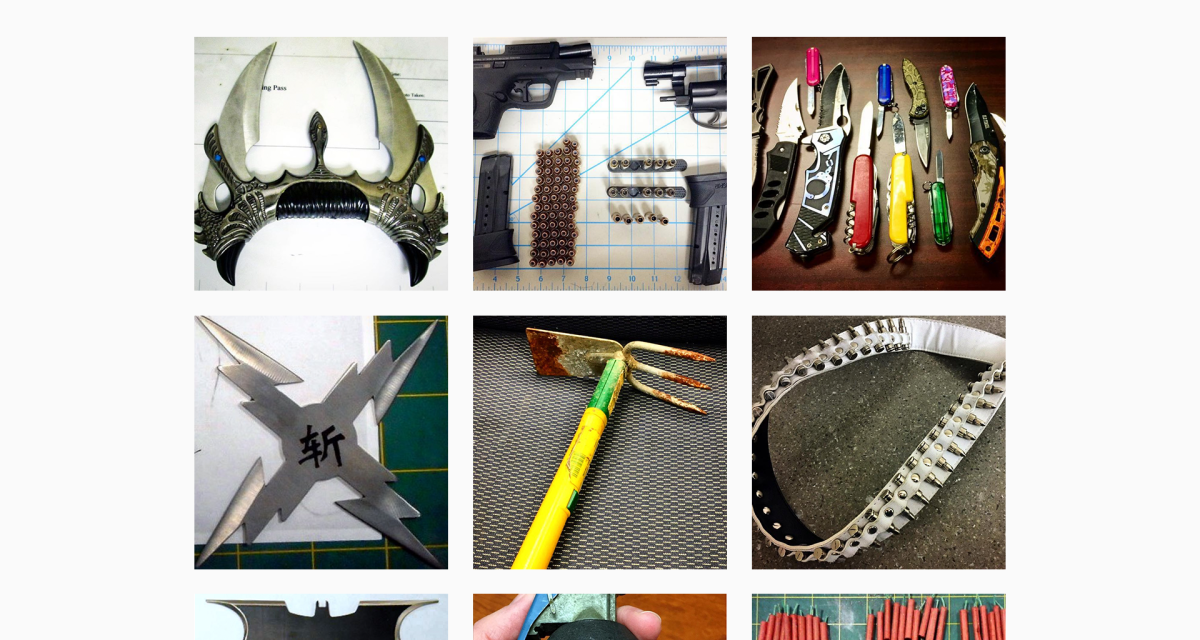 "Blogger Bob" will be the first to admit that he has a quirky sense of humor, which is why, when asked about his favorite Transportation Security Administration Instagram post, he skips over the obviously exciting guns and knives and goes straight for the sandwich slicer.
Bob Burns, the brains behind TSA's popular presence on the photo-based social media app (TSA has more than 800,000 followers), sat down for the agency's first Facebook Live video stream Monday. He talked about how the account was started and his growth philosophy, and listeners were encouraged to ask him questions.
The Instagram grew out of a recurring theme on TSA's blog, Burns said. In 2008 the agency started a blog, and in 2011 Burns started sharing some of the "crazy things" that TSA agents encounter out in the field. As a personal user of Instagram, Burns saw the potential, started posting pictures and "it just kinda blew up."
He trolls through the "incident reports" that TSA agents have to submit after confiscating an item and picks the best of the best, he said. Everything posted to the account, he assured his Facebook Live viewers, is real and was really confiscated. Burns also has a knack for pairing the photos with captions full of puns, hashtags and his dry, quirky humor. This shock value, he believes, is a big part of the success of the account.
"People don't come to a government social media account and expect to see humor," he said.
Whatever the appeal, blow up the account certainly did. It has been featured in the Washington Post, Wired, Bon Appetit and more. It even beat out Beyonce (barely) in Rolling Stone's 2016 top 100 Instagram accounts list.
The point was never just to win awards though, Burns said. Nor is it purely to entertain — the mission of the account is to educate travelers as to what they can and cannot bring on a plane as well as prepare them for a journey with some straight-from-the-source travel tips. The puns, the hashtags and the humor, Burns said, are attractive means to this end.
The best part of running this successful account, Burns said, is "the attention it's brought to our workforce. That, you know, we're not just finding small pocketknives — we're actually finding dangerous things that people are trying to bring on planes."
Burns knows the work firsthand — he started at TSA in 2002 as a screener before eventually moving into his social media role, he told viewers. So bringing attention to what work is like on the front lines is valuable.
"And in addition to our message, a lot of people are saying that our account brightens their day, you know, with the puns," he added. "I'm glad to be able to help out with that."