The IRS wants to meet young people where they are, which is on Instagram
But can the tax agency compete with some of the federal government's best social feeds?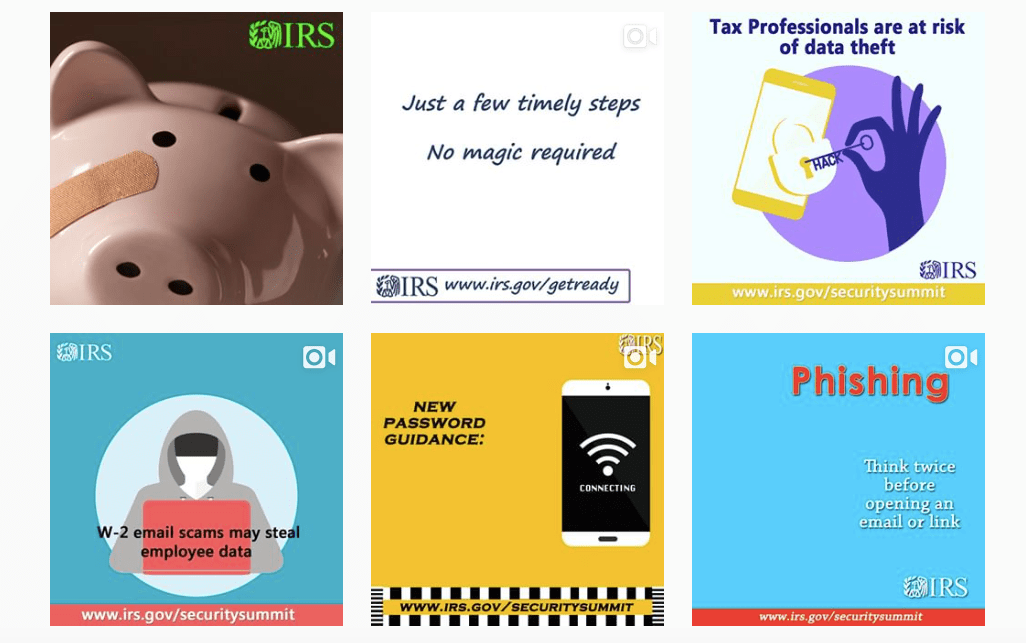 The IRS has decided to bring its tax season-centric communications to where the people are. And the people, apparently, are on Instagram.
The agency launched its new Instagram account in late November, and has been posting regularly ever since. "Heads up," three pink flamingo heads superimposed against an even more pink backdrop warn the viewer in one post — it's time to "#GetReady" for the tax filing season.
The aesthetic of the account is bright and cheery, with lots of bold color backgrounds, stock art and a photoshopped IRS logo on each image. The captions are short tips about avoiding phishing attempts or coming up with strong passwords. They're also hashtag-heavy.
"The addition of Instagram is another step for the IRS to share information more widely and reach additional taxpayers," IRS Commissioner Chuck Rettig said in a statement. "This platform will help make people aware of important options they have during the upcoming filing season as well as other tax information they might not be aware."
Specifically, it seems, the IRS is hoping to connect with young taxpayers. "Research shows that more than 70 percent of U.S. young adults between 18 and 24 are active on Instagram," a press release reads. "The IRS plans to use Instagram to better serve this segment of the population."
Instagram joins a suite of other social media platforms in the IRS toolbox — Twitter, Facebook, YouTube and even LinkedIn among them.
Various federal agencies have used Instagram to connect with and inform followers to brilliant effect. The Transportation Security Administration's account, which details all the craziest things agents find in the field, is a perennial favorite. (The man behind it, TSA social media lead Curtis "Blogger Bob" Burns, passed away this year.) And the Department of the Interior's account, characterized by beautiful shots of America's national parks, has around 1.8 million followers.
Whether the IRS will similarly develop its voice on the social photo sharing app remains to be seen.