U.S. CIO Suzette Kent: Federal IT transformation needs the skills of women
"Results have proven that women are more effective collaborators and what you deliver is actually better," Kent said at a Women in Federal IT and Cyber event on Thursday.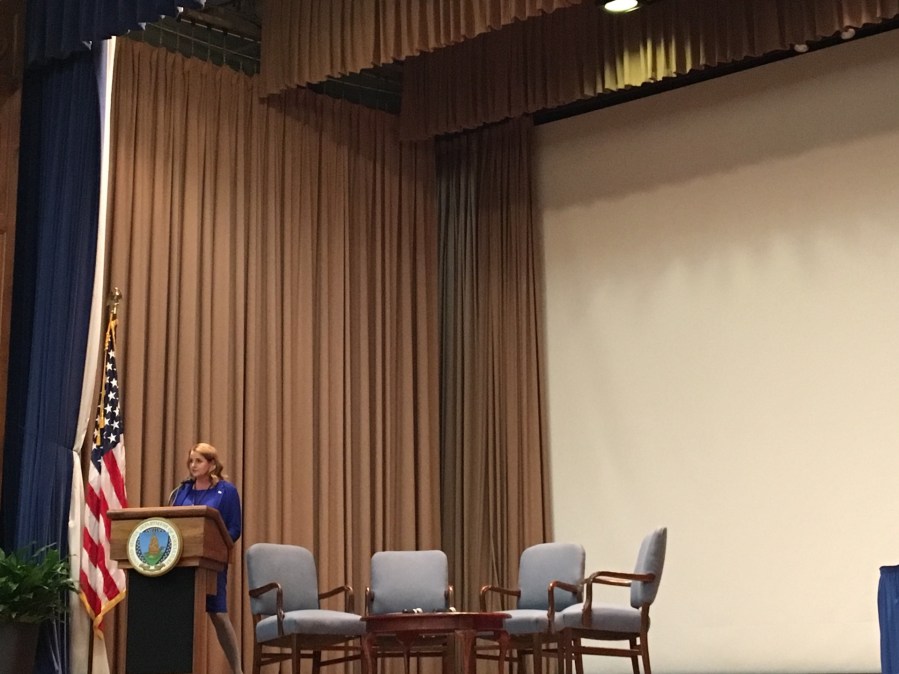 The ongoing federal IT modernization effort needs a workforce filled with good communicators, effective collaborators and those who excel at breaking down barriers between departments or entities — in other words, a workforce filled with women.
This was the central theme of U.S. CIO Suzette Kent's short remarks at the CIO Council's Women in Federal Information Technology and Cybersecurity event Thursday morning.
"Results have proven that women are more effective collaborators and what you deliver is actually better," Kent said, to scattered laughter in the room. "To accomplish the things that are in front of us, it doesn't take just superior technical talent, which all of you have and we know we have. But it takes the ability to work as a team, to break down silos, in order to actually produce results."
Kent went on to note that gender balance in federal IT leadership is an improvement over the private sector, where her own background lies. For example, only 6.4 percent of Fortune 500 companies are run by a female CEO, but the federal CIO Council is 36 percent women.
"When you look at the members of the CIO Council, that's a picture of diversity," Kent said.
This is worth celebrating, Kent said. "It's my pleasure to be here in the celebration of National Women's Month, but more to share the stories of these accomplished women from across the spectrum of roles in IT and cyber."
The event featured panel discussions on being a women in IT leadership, how to interest young women in IT and more. Attendees heard from many top federal IT leaders, including Beth Killoran, CIO of the Department of Health and Human Services; Margie Graves, deputy U.S. CIO at the Office of Management and Budget; Sylvia Burns, CIO at the Department of Interior; and Maria Roat, CIO at the Small Business Administration.
"There's no aspect of our lives today that's actually not touched by technology," Kent said. "Our homes, our health — we're here in the USDA — the food that we eat, the people we communicate with and most importantly for this crowd, the work that we do every day."
"We have the challenge and privilege of ensuring that our nation's data is protected and the services that the government delivers actually meet the expectations of our citizens," she said.