Experts say US rules for testing commercial drone technology aren't permissive enough
UAS experts warn that the U.S.'s regulatory regime could be stifling innovation.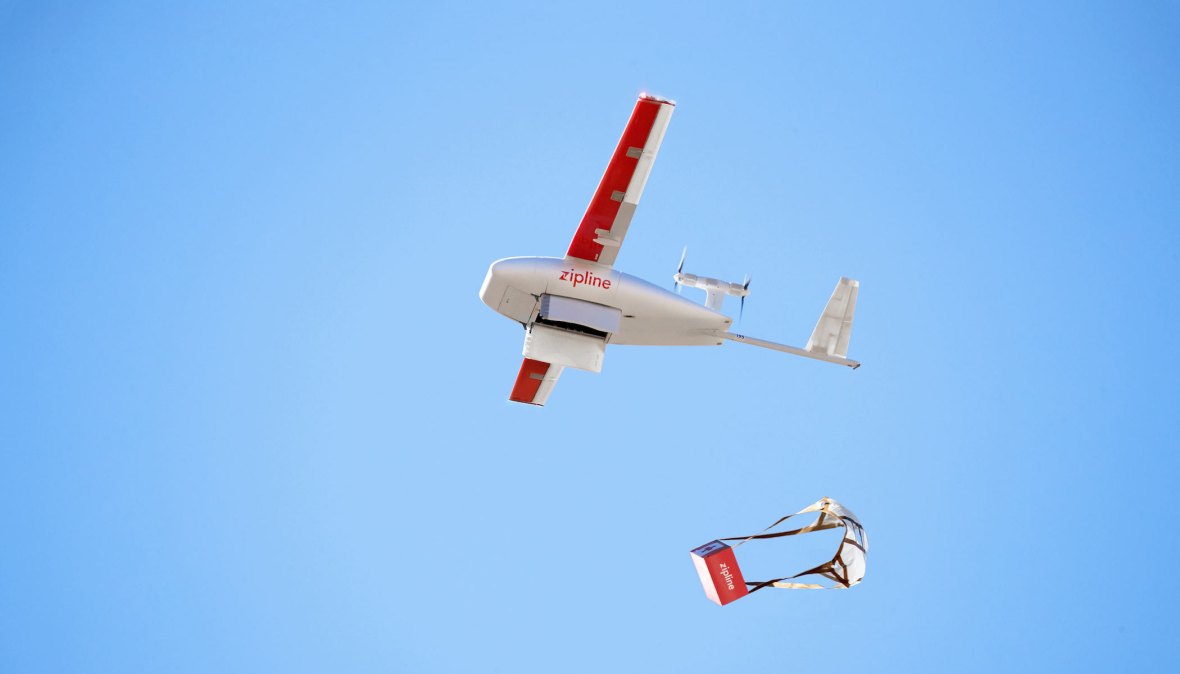 One of the top Federal Aviation Administration-approved drone research program directors said Thursday that despite recent agency approval to test large commercial drones and a big boost in private sector investment in drone startups, the industry is being hampered by a lack of permission for drone testing.
The US has fallen behind other nations in Asia and Australia when it comes to drone research and testing which has resulted in greater human risk for flying in dangerous conditions, Dr. Catherine Cahill, Director of the Alaska Center for Unmanned Aircraft Systems Integration (ACUASI) at the University of Alaska Fairbanks (UAF) told FedScoop.
In particular, Cahill noted that a delay in granting permissions to test the technology has stymied progress. After a decade-long effort, her research division at the University of Alaska was last month given special FAA waiver permits to determine the reliability of all drones under 300 pounds that commercial companies and research organizations seek to use in trial flights.
Cahill said: "The delay in giving us [testing] permissions was a major roadblock in the commercial use of drones and its development. It was a tremendous gap, something we should have had permission for years ago."
Commercial drone companies have also vocalized that the US has slipped behind other countries when it comes to drone and unmanned aircraft system authority and permissions.
Speaking alongside Cahill at a House Transportation and Infrastructure committee hearing Thursday, Adam Woodworth, CEO of Wing, Google's drone delivery-focused subsidiary, said the United States risks missing out on opportunities for innovation in the sector. The executive cited Australia as a jurisdiction where more permissive testing rules have helped to spur innovation.
He said: "In very broad strokes it comes down to being predictable and pragmatic, there are aviation performance based standards and outcomes based rulemaking… Australia and their aviation regulator was one of the first to adopt those standards and rulemaking and that presented a framework where we could go and do commercial delivery packages for compensation."
However, the US had the first ideas and innovations with drone rules and policies that are now being executed in Australia, according to Woodworth.
"Interestingly enough, the idea for this came from the United States. So the idea around performance based rulemaking, the ideas around this sort of standards creation is an idea created in the US it's just that the US has now fallen behind in implementation of it. That's why we fly mostly in Australia today," said Woodworth, whose company is expected to be capable of handling tens of millions of deliveries for millions of consumers by mid-2024.
Speaking with this publication, Cahill also said that a changing regulatory landscape, the increased pace of innovation and national security concerns were among key drivers of investment by defense industrial base companies. Last month, Booz Allen Hamilton's venture capital arm announced an investment in drone detection company Hidden Level, which uses advanced radio frequency sensing technology to detect unmanned aerial systems.
"The technology is improving, the war in Ukraine, among other places, is showing us what we need to have because drones are being used so effectively over there. So if we want to protect our National Airspace System, how do we do this," said Cahill.
"There's a need for private investment and they're beginning to see that especially on the military and security side, and the money's gonna go where they think there's opportunity. So between the military push and the civilian pushes, there's a lot of focus right now on how do we protect critical infrastructure, national security, and our population from different challenges," Cahill added.
Cahill, who is also a professor at the University of Alaska, said her drone center is one of the seven FAA-designated drone system test sites in the US who have been vying for a waiver from the regulator to operate beyond visual line of sight flights under the BEYOND program.
The testing sites have been forced to prove in particular that commercial drones were not going to endanger the National Airspace System and airport safety.
Cahill highlighted that public funding of commercial drone testing sites and clear regulatory approval processes remain major roadblocks in the advancement and development of key drone technologies.
"Money for public operators is a big part of it. A lot of these Beyond programs that we're working with the FAA are not funded. It's us funding and putting our own skin in the game right now to help further the use cases that are going to be of value to our population and to the National Airspace and to the US in general," Cahill said.
"Also having clear regulatory direction or how we get from point A to point B that doesn't require us doing a certification that is equivalent to doing it for a Boeing 737. Those types of things are very important for us," she added.