VA electronic health record system linked with 6 cases of 'catastrophic harm' including 4 deaths
Congressional staff have been informed of four deaths related to a feature of the EHR modernization program.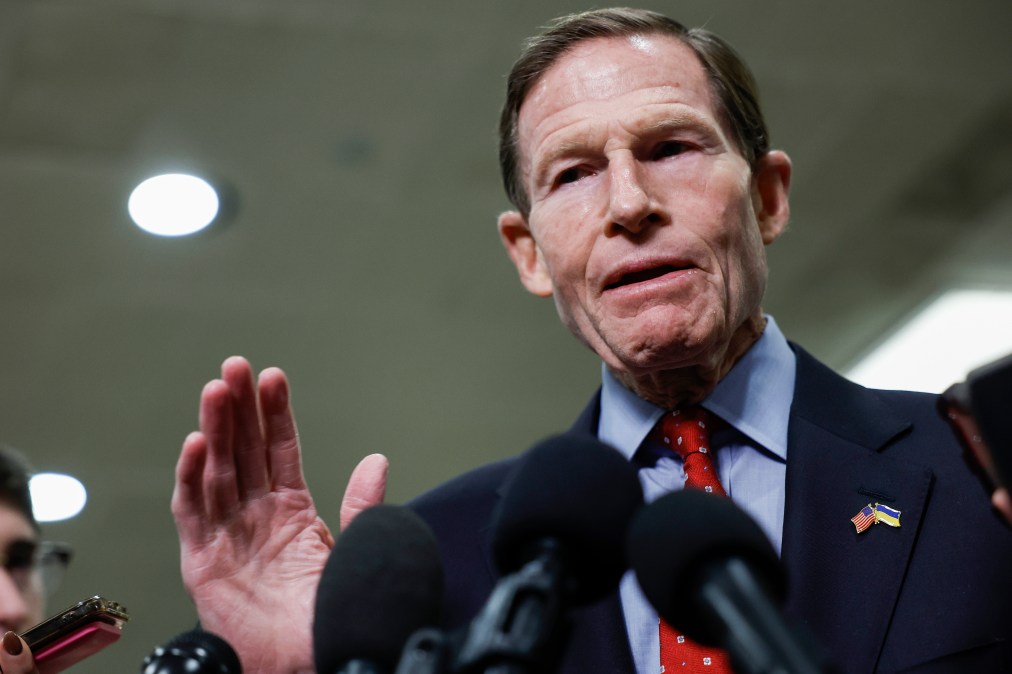 Senate committee staff were briefed Tuesday by Department of Veterans Affairs officials that six incidents of "catastrophic harm" — including the deaths of veterans — have been tied to the agency's new electronic health record system, according to a senior lawmaker.
Speaking at a Senate Committee on Veterans' Affairs hearing focused on the future of the department's EHR system, Sen. Blumenthal, D-Conn., said his staff had been informed of the cases, of which four resulted in the death of veterans.
It is the first time that cases of catastrophic harm have been publicly linked to the VA's electronic health record system since a watchdog report last July identified one case of such harm. The Veterans Health Administration (VHA) defines catastrophic harm as death or permanent loss of function.
"My staff was told yesterday that there were six catastrophic events related to a feature of the health record modernization program in the last couple of years," Sen. Blumenthal said. "Four of the events resulted in a fatality, one for Spokane and three from Columbus, Ohio."
Responding to a question, Dr. Neil Evans, chief officer for the Office of Connected Care within the VHA, said: "We take every episode where there is harm and we evaluate it carefully to try and understand why. It's never good, we are never satisfied when it happens."
"Yes, there have been cases that have found that frankly with both our EHR on the VistA side as well as with the Oracle Cerner EHR, that the EHR has been a potential contributor to that harm," he said.
During the hearing, lawmakers expressed their exasperation about the continued failures of the VA's electronic health record modernization program, which is built on Oracle Cerner's Millennium platform.
Committee Ranking Member Sen. Moran, R-Kan., said lawmakers, the agency and Oracle Cerner needed to work together more effectively to solve problems with the system and questioned what criteria would be used to assess readiness as the VA looks to roll out the system to further locations in July.
"[W]e're here again to discuss the challenges of the VA electronic health record modernization program," Moran said. "I emphasize the word again – we've done this numerous times. The VA aims to create a unified health record for service members and veterans enabling more consistent health care."
He added: "It's frustrating that the opposite has happened. The five medical centers that are using this system are struggling with delays, disruptions and rising costs. Only yesterday we found out that the system has been a factor in the loss of veterans' lives."
Testifying at the hearing, Oracle executive Mike Sicilia defended the company's track record of working to improve the medical records system since completing its acquisition of Cerner in June.
"When I last testified before you, Oracle was just over a month into its acquisition of Cerner. I made several commitments about adding resources, bringing new engineering and technical expertise, and making VA's EHRM program Oracle's most important priority," Sicilia said. "Since then we have done that, and delivered significant improvements in a short amount of time. The technical fixes we have made to the system have resulted in meeting the 99.9% availability requirement in five of the last six months. Average downtime minutes dropped from 345 minutes per month prior to the acquisition to 21 minutes per month in January and February."