VA increases in-person requirements for teleworking employees
VA Secretary Denis McDonough wasn't specific about when the change would take place but said it will be in place by "early fall."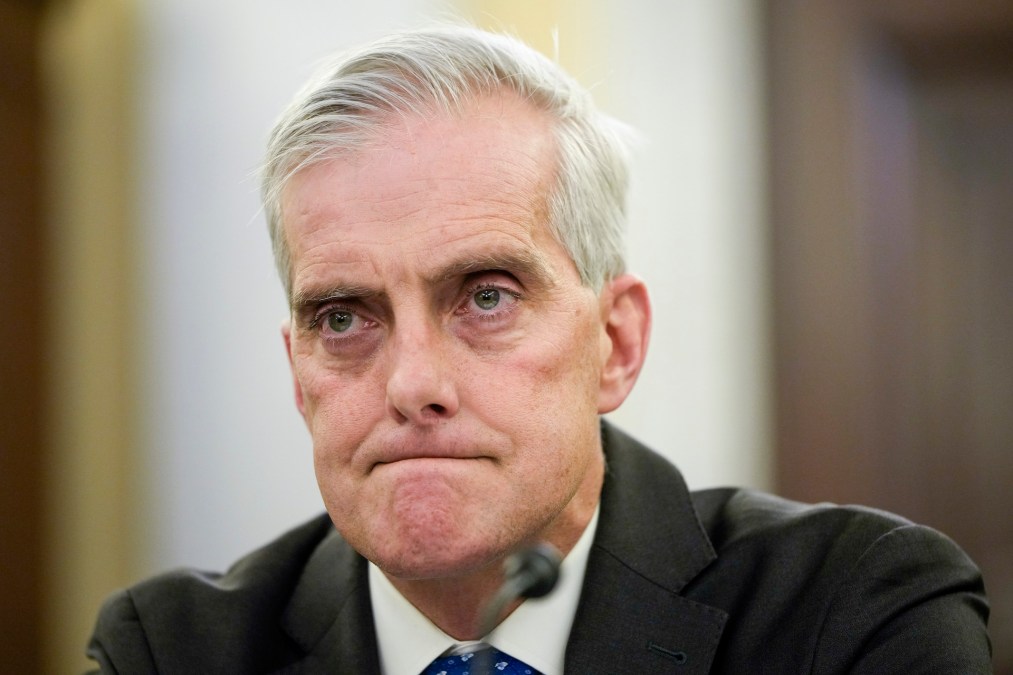 The Department of Veterans Affairs has announced increased requirements for teleworking employees starting this fall following broad calls from the Biden administration for increased in-person work at federal offices.
VA employees in the National Capital Region who telework regularly will now be required to work a minimum of five days in office per pay period beginning in the fall, Secretary Denis McDonough wrote in an email sent to all department personnel.
Previous Office of Personnel Management federalwide guidance set the baseline requirement for teleworking employees reporting to an agency office at two days per pay period.
McDonough wasn't specific about when the change would take place but said: "This will be implemented by early fall, with the specific effective date to be announced within the next several weeks, based on our coordination with other federal agencies."
"This change will allow us to spend more time in the office together, learning from one another and strengthening our culture while preserving flexibility, something on which VA has always led – and will continue to lead," he added.
President Biden in April signed a bipartisan resolution ending the national emergency related to the COVID-19 pandemic. The Office of Management and Budget in short order issued a memo calling on agencies to update workplace plans and "substantially increase meaningful in-person work at Federal offices."
"With the national Public Health Emergency now ended, we can return to the office more regularly to work together in person rather than virtually," McDonough wrote in his email Wednesday.
He said he spent recent weeks speaking to personnel across the VA about the change. "I heard many concerns, and I acknowledge those concerns," he said. "However, I believe that the benefits of having more time in the company of our colleagues outweigh the costs."
For VA employees outside of the Washington, D.C., metro area, this new requirement doesn't apply, "though we will continue reviewing our workplace posture in all locations," McDonough said. And for employees who are members of a union, the secretary said supervisors shouldn't begin conversations with those members "until VA fulfills its collective bargaining obligations."
"I understand this change will be difficult, as the change to telework was very difficult in 2020. Working together we will again lead the federal workforce as we address this new challenge," McDonough wrote in closing.
The move comes also as Republican lawmakers in both chambers have taken action recently to question agencies' teleworking plans and force federal employees back into offices.