Federal workforce reforms not altered by OPM leadership shakeup, acting Director Weichert says
Though the Office of Personnel Management was recently roiled by leadership changes, its acting director insists the agency's initiatives remain on course.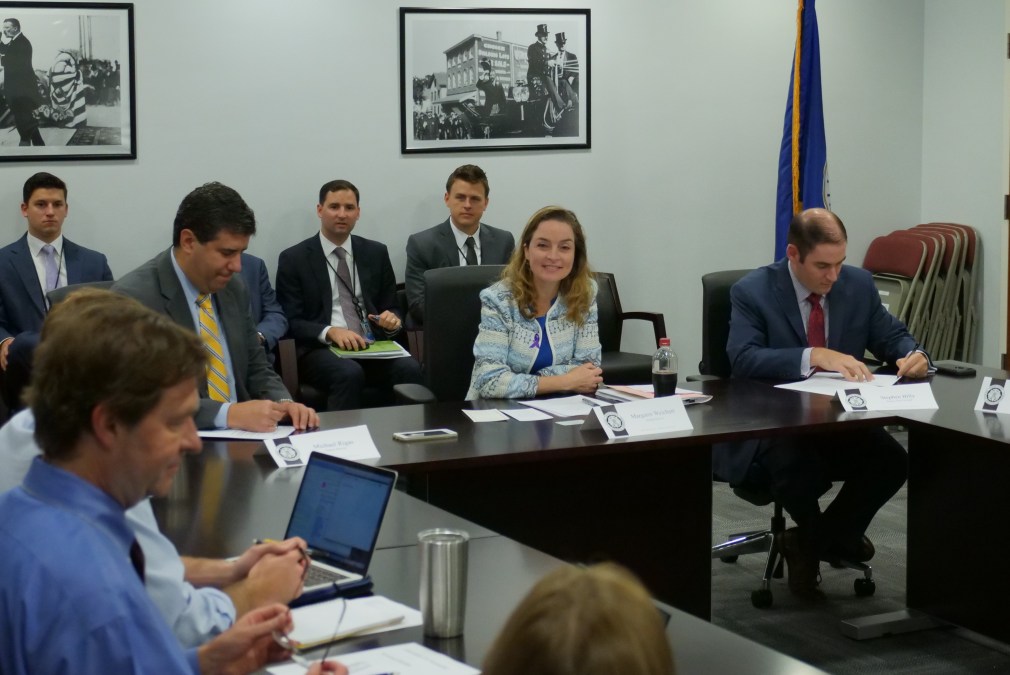 Though the Office of Personnel Management was recently roiled by leadership changes, its acting director insists the agency's initiatives remain on course.
Acting OPM Director Margaret Weichert said in media roundtable Thursday that ongoing reorganization efforts, like those to move Human Resources Solutions (HRS) to the General Services Administration, are progressing despite the abrupt departure of former director Jeff Pon last week.
Weichert declined to comment on the reasons for Pon's departure, referring questions to the White House, but said the proposed shift remains on track.
"The merger of a lot of transaction-oriented administrative services around HR management and the HRS organization, we are continuing to move forward," she said. "And [we] have done extensive legal reviews to ensure that we are able to move those capabilities in accord with existing authorities and existing appropriations."
The plan to move to move the agency's Human Resources Solutions office, which houses a range of human capital expertise and resources, to GSA developed as part of the Trump administration's government reorganization plan in June.
Pon had been the face of those efforts, telling the Senate Subcommittee on Regulatory Affairs and Federal Management in July that his office was working in collaboration with GSA Administrator Emily Murphy to develop a reorganization plan, which the pair planned to release this fall.
Weichert said a roadmap for that merger is developing and agency officials are "fairly close" to having target dates for it.
Also part of the reorganization plan is the goal to move OPM's HR policy functions into the Executive Office of the President. When asked about concerns over whether such moves would limit the agency's independence, especially since Weichert — a top official within the White House's Office of Management and Budget — now leads it, she said the administration's focus is on developing structures that effectively deliver on mission.
"Organizational constructs don't have value in and of themselves," she said. "They have value based on what they can deliver. And it's really instructive to realize that when I looked at comparisons of how other entities that do good jobs at merit systems principles — whether it was around the world, other countries or states — and looked at how they were structured, an independent, free-standing people agency was not a leading practice."
But while the providers for those functions may change, Weichert said the administration is committed, through initiatives like the President's Management Agenda, to ensuring that human capital officers are empowered to help determine the new shape of federal government.
"The notion of having the 'people agenda' be critical and as critical as all of the other functions of government, it needs to sit close to the C-suite," she said. "I think that the key thing that reflects why the president asked me to serve in this role is that it's about the President's Management Agenda. It's about the integrations between data, IT and people and all of the cross-agency goals that we've talked about. So I would say that I have a perspective on how all of these complex capabilities work together to deliver on mission."
During Thursday's roundtable, Weichert also unveiled new direct hire authorities for IT, cyber and STEM personnel.