DevOps will make the government more efficient. But what actually is it?
A panel at Red Hat's 2017 Government Symposium offered some insights.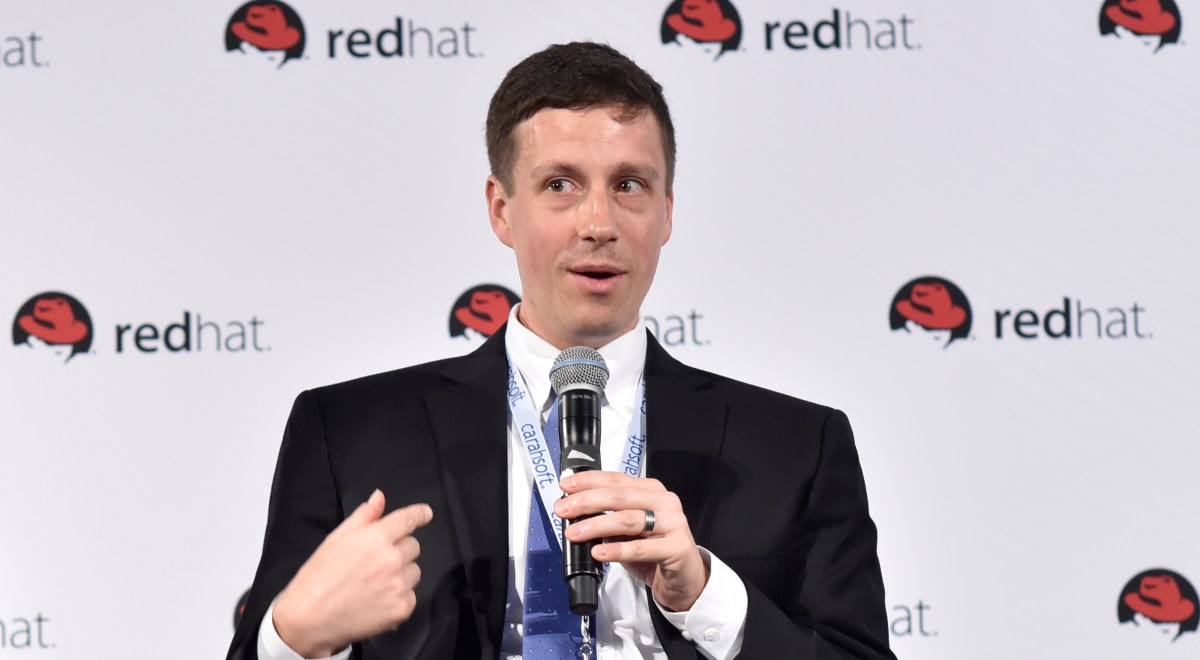 The problem with buzzwords is that they tend to accumulate a diversity of definitions depending on the user.
So when Red Hat's Josh Ranoa opened his "Open Innovation: Make DevOps a Reality" panel at the company's recent Government Symposium by asking panelists to define DevOps, it seemed an interesting, if basic, starting point. What the audience learned moments later, though, was actually quite intriguing.
That's because every panelist, each involved in some way in bringing the increasingly popular DevOps practices to their respective agencies, defined the software engineering method differently.
This isn't to say that the panelists fundamentally disagreed on what DevOps is, but rather that each saw fit to highlight a different element.
And that then begs: What is DevOps, anyway?
Amazon Web Services offers this compact definition: "DevOps is the combination of cultural philosophies, practices, and tools that increases an organization's ability to deliver applications and services at high velocity," it states.
This definition is useful because it hits on a lot of key points: DevOps is about delivering software products faster. It's about continuous testing and incremental development and built-in user feedback and bringing an organization's engineering (Dev) and operations (Ops) teams together to speak the same language.
DevOps is a job and also an organizational mindset, as Steven Grunch, manager of enterprise cloud services at the United States Citizenship and Immigration Services, defined it.
"I define [DevOps] as a culture of collaboration between different groups, whether that is the traditional developers and operations, or whether it's between the business and IT organization," he said. "This idea that business and IT are two different things needs to change. We're all trying to move in the same direction."
Simmons Lough, a self-described DevOps evangelist at the U.S. Patent and Trademark Office, focused his definition on the "what" rather than the "how" or "why."
"I like to concentrate on continuous delivery," he said. "I kind of look at it as fast, frequent deployments to production without taking shortcuts."
And over at the Department of Homeland Security headquarters, Jennifer Hoover, a digital services expert in the office of the CTO, honed in on the "who" — the people.
"I always think of DevOps mostly as a people-centric focus," she told the gathered crowd. "So many times I've been at conferences and panels and people talk about DevOps in a very technological way, where it's focused on technology. But DevOps is so much bigger than technology. DevOps is about people, processes, technology — bringing that all together and then looping in innovation as part of that so we can move better and faster so we can deliver the mission for customers."
In the end, it was Dave Gray, director of the division of infrastructure services at the Social Security Administration, who delivered the most pithy definition. "I wish I could say that I thought of this myself, but one of my coworkers said 'DevOps is really just another term for common sense,'" he relayed, to a wave of audience clapping.
So what's DevOps? A lot of things, maybe. Or perhaps just common sense.