Could a continuing resolution save the Tech Modernization Fund in 2019?
Continuing resolutions, the weapon of choice for financing the government for the past dozen years, could be a way for the TMF to sidestep appropriators.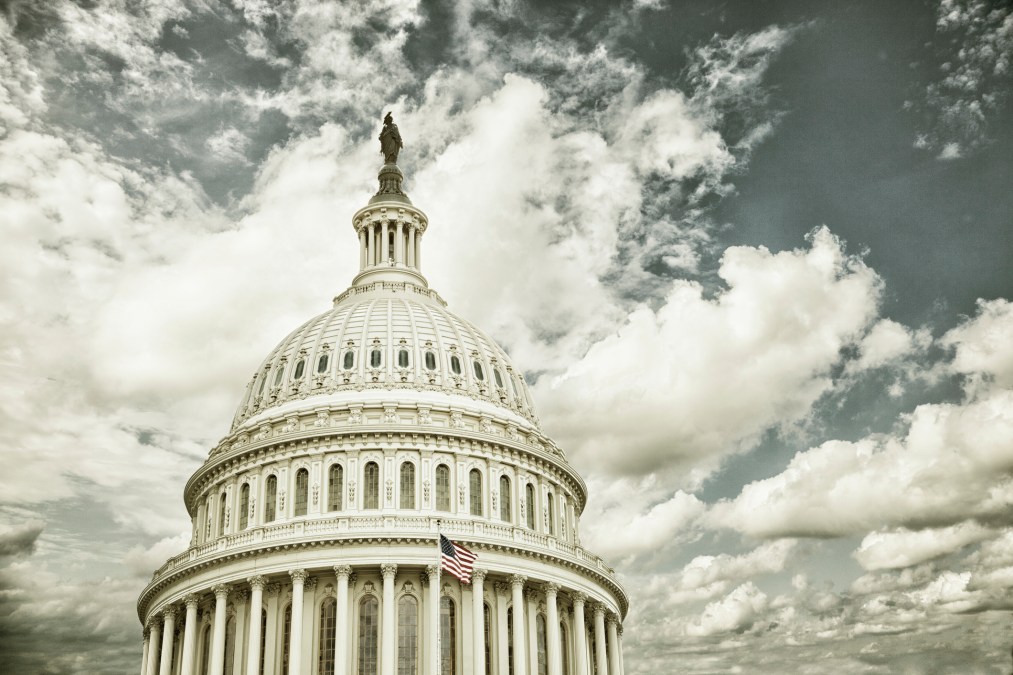 While the House and Senate continue to hammer out the details of how much money the Technology Modernization Fund will receive in fiscal 2019, the weapon of choice for financing the government for the past dozen years could be a way to sidestep the appropriators — the continuing resolution.
The House voted in July to provide $150 million to the revolving central IT modernization fund in its appropriations bill, but the Senate declined to appropriate any money in its version, barring more reporting on the $45 million worth of technology upgrades already underway. Both bodies are currently negotiating a single bill in conference that could include some measure of capital, but it's not a guarantee.
However, the threat of a government shutdown could compel Congress to pass a continuing resolution in September or beyond, as it has since every year since fiscal 1997. An in that situation, David Berteau, president of the Professional Service Council, believes it's possible that the TMF could secure another round of its current funding levels, $100 million.
"More than likely, that would be the case," he said Wednesday during the contractor trade association's discussion about government shutdown preparations. "There's additional money still available that the TMF committee, led by the General Services Administration and the Office of Management and Budget, are continuing to work on and we would expect that funding would be available."
The current climate for a government shutdown is probably less likely this year than the past several. Berteau noted that the status of appropriations bills have been probably the best they have been in the past "12 or 13 years." As of Wednesday, all 12 appropriations bills have at least passed their House and Senate committees.
Six bills have passed in the House outright, while the Senate has approved seven, but it's been more than two decades since both chambers have managed to secure all appropriations bills into a legislative package that has reached the president's desk before the start of the fiscal year.
Berteau said there's a slim chance that the individual appropriations legislation will be enacted before Oct. 1. Because of that, contractors aren't letting their guard down.
"It is a theoretical possibility," he said. "I would personally put a probability of only 10-15 percent on getting any of these enacted, but it has happened in the past."
And while Congress is having some success in moving its appropriations proposals, that doesn't mean that the president will sign them. In a July 29 tweet, President Trump said implicitly that he would be willing to shut down the government if the spending bills didn't include funding for border security, and most notably his proposed border wall.
I would be willing to "shut down" government if the Democrats do not give us the votes for Border Security, which includes the Wall! Must get rid of Lottery, Catch & Release etc. and finally go to system of Immigration based on MERIT! We need great people coming into our Country!

— Donald J. Trump (@realDonaldTrump) July 29, 2018
As of publication, the TMF has $55 million from its fiscal 2018 appropriation that it can award to agencies for its modernization efforts should a shutdown occur. A CR could feasibly nearly triple that figure by injecting $100 million back into the TMF, but Berteau cautioned that it could also be written out of a funding bill just as easily.
"I wouldn't absolutely count on that money being there, but all indications are that it's likely to be there under a continuing resolution," he said.