Will the White House's GEAR Center open doors for new innovators?
White House officials are betting big that the GEAR Center will provide a fresh avenue for small, innovative companies stymied by the acquisition process.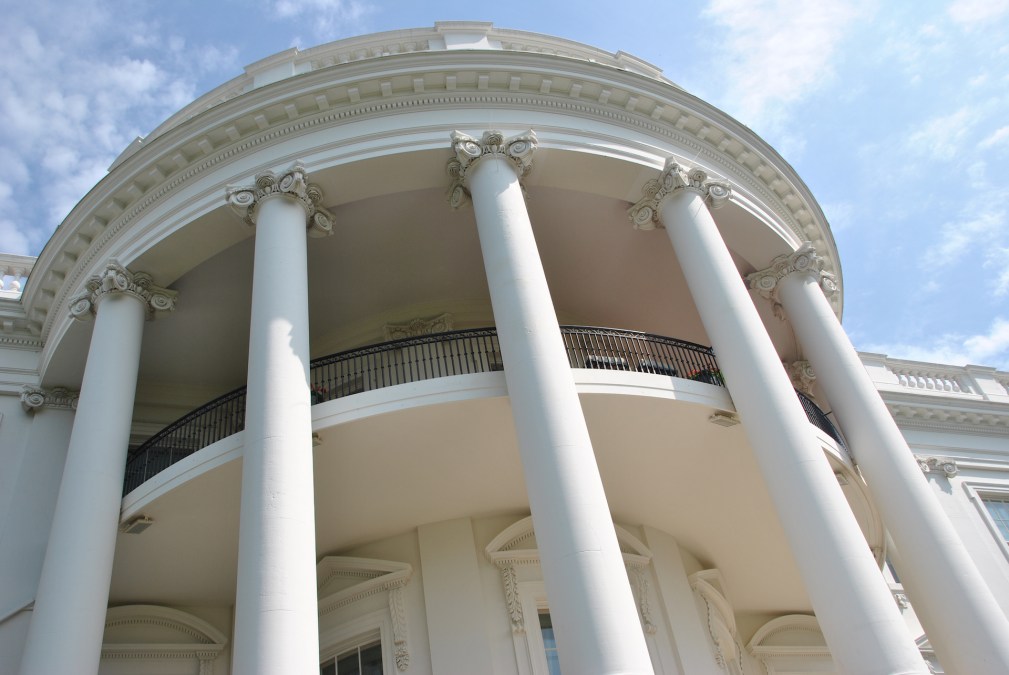 The White House is betting big that its new better governance initiative will provide a fresh avenue for small, innovative companies stymied by the federal acquisition process.
The Government Effectiveness Advanced Research (GEAR) Center — a proposed public-private think tank that can identify new solutions that are often overlooked by the normal acquisitions process — is intended to provide innovation the Trump administration hopes will modernize the federal government for the 21st century.
But while the center will tackle issues like how to reskill federal workers, especially in IT and cybersecurity skills positions, it will likely face familiar hurdles when it comes to deploying those solutions enterprisewide.
"I think it's a great effort," said Meagan Metzger, CEO of Dcode, which helps emerging technology companies navigate entry into the federal markets. But "because what the government will do institutionally is modernize to today instead of modernizing with the future in mind, they are going to continue to have challenges."
Metzger said that the GEAR Center initiative comes at a time when a growing wave of groups, including various agency innovation labs and Dcode itself, are proliferating to help inject innovative solutions into the federal government.
But the challenges the center will face are not so much the introduction of innovation but the ability to scale it up enterprisewide, she said.
"We see this in other innovation pockets where they are bringing in emerging tech, they are putting them onto active prototypes and they are doing all the right things," she said. "But when it comes to doing a larger scale and really getting them ingrained across the different agencies at a much larger, impactful level, they are going to run into culture problems."
It's a challenge the Trump administration is looking to tackle through a string of initiatives, like the President's Management Agenda, to simultaneously intertwine updates to the federal workforce, data management strategy and adoption of modern technologies.
The White House held a symposium Sept. 12 with industry, academic and federal stakeholders to discuss how to reshape and reskill the workforce to embrace new technology solutions like artificial intelligence and robotic process automation.
The GEAR Center can aid those efforts by bringing in a wide spectrum of expertise, said Don Kettl, academic director of the University of Texas at Austin's LBJ Washington Center.
"It provides a foundation for not only identifying some of these problems but getting a broader community involved in trying to solve them," he said. "One of the things the GEAR Center would do is to identify problems and engage researchers to [work on them] — one thing would be to try and engage, perhaps, the consulting community to find new ways of problem-solving some of these issues."
But Metzger said the problem also resides in the learning curve needed for agency leadership to discover the new solutions and envision how to apply them across the mission space. That, combined with some challenges in technologies achieving authority to operate, leaves those seeking new technology with some high bars to overcome.
"We see this quite a bit where if it's great tech, the government wants it, the government needs it, they have procurement methodology and then they get caught with some of the compliance policies," she said. "And I would suspect that they will still run into some resistance from some of the incumbent vendors in town. It's just a new way of thinking from them and they're still kind of operating under a services model. Working with innovative products, it's a completely different mind-shift for them."
Those problems sound familiar to Grant Wernick, CEO and co-founder of Insight Engines, which uses automation and artificial intelligence to crunch complex data through natural language queries.
Wernick said that his company, which has partnered with Splunk, has drawn interest in federal circles, but only after a lot of outreach, product demonstrations and pro bono work to show how it could streamline operations.
"We've been trying to work with an agency through the Office of American Innovation now for like six months, but it's not built for us," he said. "They still want you to go through all sorts of procurement loops and hurdles that are not built for us at all. It's like you guys are saying one thing, but your processes don't show that you want any level of innovation, which is frustrating."
He added that hadn't heard much about the GEAR Center in Silicon Valley, but has found more success by partnering with software resellers who have worked with the government before and can vouch for startups like his.
The GEAR Center could also fulfill that role, vouching for the technologies that can make an impact in innovating federal operations. But Metzger said it may also need to help agency leaders navigate an ingrained sense of risk aversion that comes with trying out new technologies.
"I think one of the things the White House will need to think about with the GEAR Center as well is how to train the senior leadership to [provide] the right level of top cover so that government stakeholders feel comfortable taking some of these risks, not having to ask for pro bono work [from startups] and knowing their leadership has their back," she said.
Kettl said that by setting up the center to draw outside insights, the White House has already taken a big step toward tackling the innovation quandaries it faces.
"Most importantly of all is the leadership that OMB is showing in identifying that is a strategy and problems where it needs help," he said. "The GEAR Center is something that hasn't gotten a lot of publicity, but which I think has enormous potential for moving some of these things forward."
So far, White House officials have hosted a virtual conference to provide a loose outline of their vision for the GEAR Center and said they will hold a future industry day to offer more information. But time will tell if when the initiative does lead agencies to more innovative technologies and solutions, whether they will embrace them.