Border security needs intelligence and an intelligent tech approach, Hurd says
Finding the right solution in the right places is key to border security, Rep. Will Hurd says.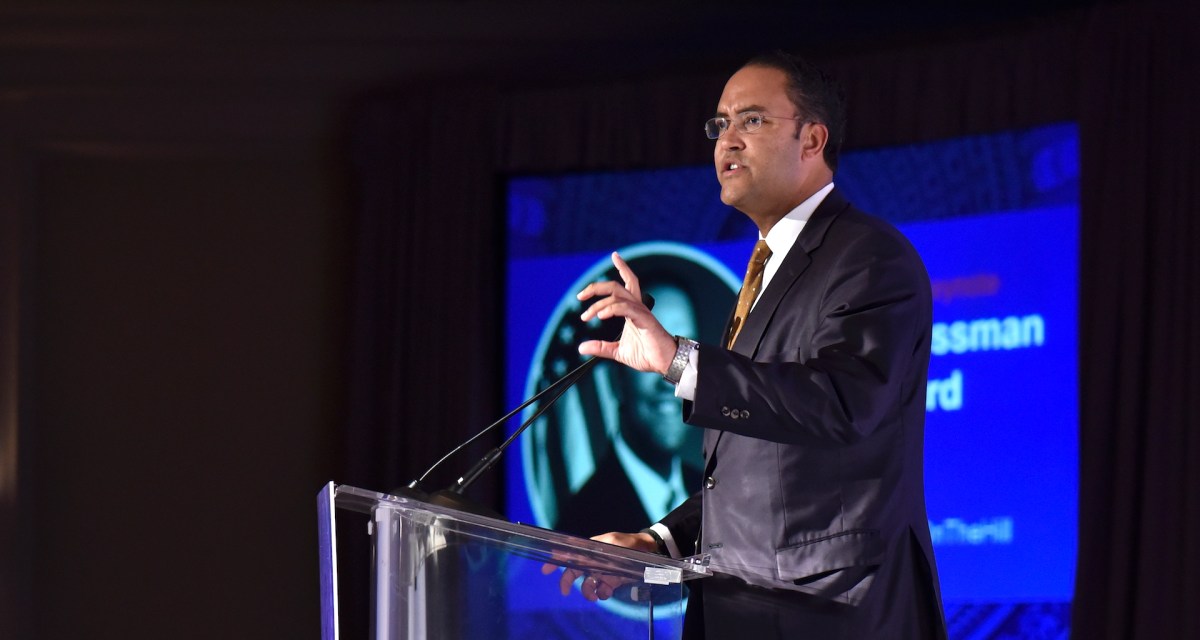 Effectively securing the border is not just a law enforcement problem, a tech problem or a wall-building problem — it's an intelligence problem, Rep. Will Hurd, R-Texas, said Thursday.
"We have to gain operational control of the border," he said during a Security Industry Association event at the Capitol Hill Club. That means knowing who and what is crossing when and where at the border.
Illegal crossings at the southern border have surged in recent months. More than 144,000 people were apprehended or deemed inadmissible in May by border patrol agents, according to Customs and Board Patrol data. In May of last year, nearly 52,000 migrants fell into the same category.
"We should be making human smuggling and drug trafficking a national intelligence priority," Hurd said. He added that the number of people apprehended at the border does not account for those who enter the U.S. without the government's knowledge.
Technology deployed to monitor people crossing the border illegally and assist border patrol agents is outdated and sometimes decades-old, Hurd said. That critical technology gap only serves to seed advantage to criminals who traffic drugs and humans across the border, a multi-billion dollar illicit industry.
The Department of Homeland Security has used drones and other technology to monitor the border. But a 2018 inspector general report found drones monitoring critical stretches of land are vulnerable to cyber-intrusions and data breaches.
"Those are things we can sort out, we can put [tactics, techniques and procedures] in place to address that," Hurd told FedScoop after the event.
Updated technology will only work if there are officers in place to operate it. Being a border patrol agent is one of the lowest-paid law enforcement jobs and the agency has problems retaining talent, Hurd said. With vacancies across the agencies stretching the workforce thin, progress let alone standards are hard to meet.
The leadership of DHS faces staffing issues of its own, with DHS, CBP and Immigration and Customs Enforcement all shuffling quickly through acting leaders.