Advocacy groups urge Congress not to support 'smart wall' border technology
"Ubiquitous surveillance technology poses a serious threat to human rights and constitutional liberties."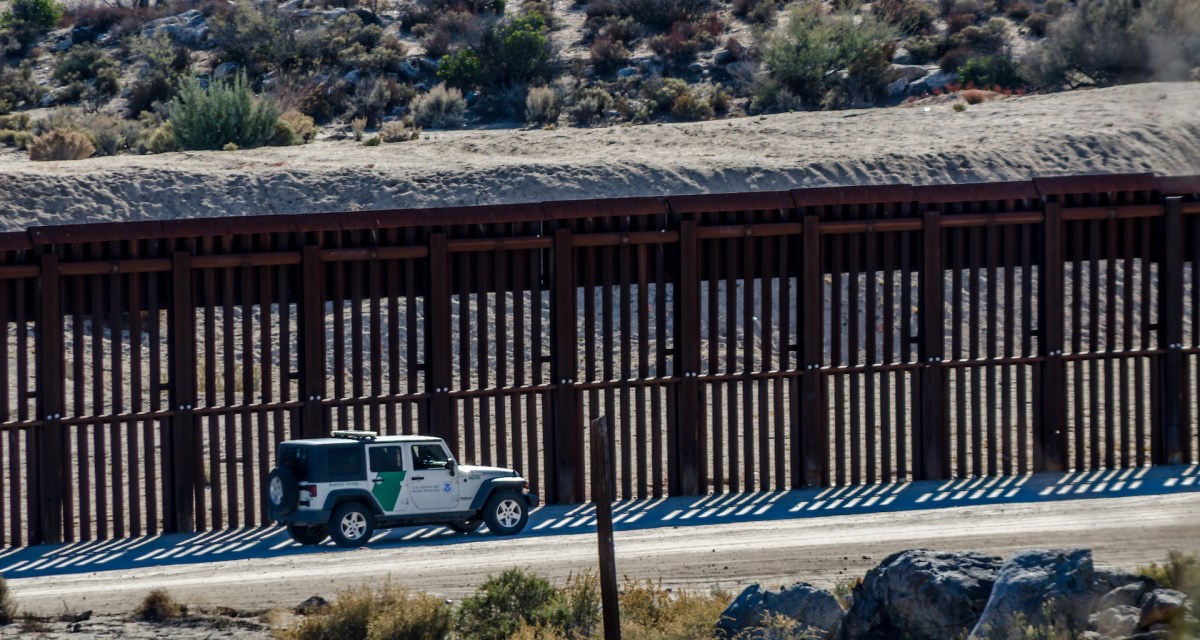 A group of tech and civil rights advocacy groups are calling on Congress to keep any new surveillance drones, license plate readers and biometric technology off the southern border as part of the ongoing national debate on immigration and border security.
The deployment of "new cutting edge technology" at the border, rather than a physical wall, is a compromise that Democrats have said they are willing to make. But organizations like Fight for the Future, the Electronic Frontier Foundation and more say this vague description of what's often referred to as a "smart wall" raises concerns.
"We know that the border is often a testing ground for surveillance technology that is later deployed throughout the United States," the group wrote in a letter sent to the attention of the House of Representatives. "Ubiquitous surveillance technology poses a serious threat to human rights and constitutional liberties."
Given the House Democratic conferees' vague statements thus far, the group doesn't exactly know what "new cutting edge technology" includes. But they have some ideas — specifically, they're concerned that this category may include biometric facial surveillance, further use of automatic license plate readers or DNA collection. The group doesn't think Congress should fund the expansion of any of these technologies.
Rep. Will Hurd, R-Texas, who represents a border district, has been a vocal supporter of a "smart wall."
"Violent drug cartels are using more modern technology to breach our border than what we are using to secure it," Hurd said when introducing his Secure Miles with All Resources and Technology Act during the last Congress. "We can't double down on a Third Century approach to solve 21st century problems if we want a viable long-term solution. We need a Smart Wall that uses high-tech resources like sensors, radar, LIDAR, fiber optics, drones and cameras to detect and then track incursions across our border so we can deploy efficiently our most important resource, the men and women of Border Patrol to perform the most difficult task — interdiction."
President Trump and Congress are still debating funding for Trump's desired southern border wall — another government shutdown could be in the cards if a deal isn't made before Feb. 15.