What to watch for in the 2020 budget
If the past year is any indication, there are a few items the federal IT community should be closely watching when the budget request drops.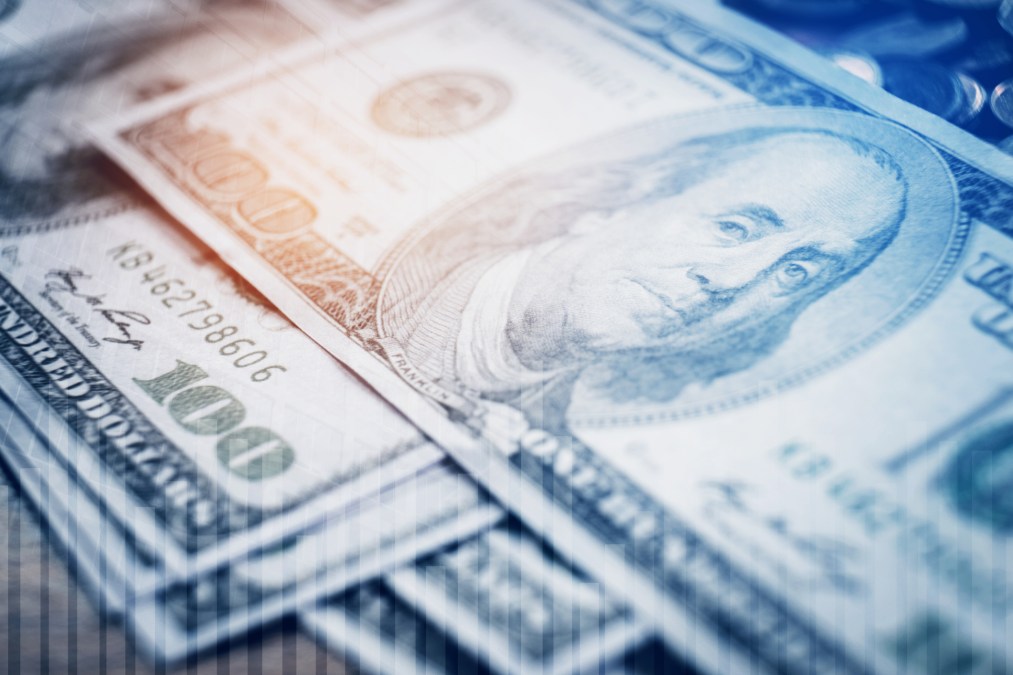 All signs point to the Office of Management and Budget issuing President Donald Trump's fiscal 2020 budget request Monday or soon after.
Typically, the IT budget is broken out into its own featured section, illuminating the administration's priorities around digital government, innovation, and IT acquisition and management. This year should be no different.
The budget, though only a request, is a good barometer for the major governmentwide programs and policies the Office of the Federal CIO will continue from years past and introduce new in the coming fiscal year. And at the department level, it shows a framework for how agencies plan to use IT to drive their missions.
If the past year is any indication, there are a few items the federal IT community should be closely watching when the budget request drops.
What's the topline request for 2020 IT spending?
In recent years, federal IT spending has trended slightly upward, and the 2020 budget request should reflect that growth.
Bloomberg Government analysis estimates a topline IT budget request of about $93.5 billion for 2020, up from its estimate for 2019 of $91.7 billion. Analyst Chris Cornillie told FedScoop that about $46 billion will go to civilian agencies, and the other $47.5 billion will be for the Department of Defense, $10.5 billion of which will be classified.
Deniece Peterson, director of federal market analysis for Deltek, agreed that 2020 will likely show the same growth as in years past. "IT tends to be fairly stable and have some kind of increase," she said.
How much TMF money?
The Tech Modernization Fund has been one of the administration's key initiatives to drive IT modernization across government. But to the dismay of the White House, appropriators have been hesitant to dole out cash for the central fund.
The fiscal 2018 budget requested $228 million in the fund but Congress allocated only $100 million. Appropriators were even more stingy for fiscal 2019, giving just $25 million of the $220 million requested. For a period of time, though, it looked like the fund might not get any money in 2019 as lawmakers sought more data from OMB on whether the program was working as intended.
So what will the White House ask for this time around, mindful that appropriators aren't willing to just throw money at the TMF?
"I'm tempering expectations for that," Peterson said. "It may be that they request somewhere between the $25 million from FY19 and the 2018 number of $100 million."
Does cybersecurity continue to get increases?
Cybersecurity is one area that will continue to get increased investment, Cornillie believes.
The 2019 budget set aside about $15 billion for federal cybersecurity efforts, and that should increase to about $16 billion, particularly at agencies like the Department of Homeland Security, where the National Protection and Programs Directorate is rounding out the renamed Cybersecurity and Infrastructure Security Agency and "will oversee the modernization of security programs like Trusted Internet Connections and EINSTEIN to make them more cloud-friendly," he said.
Will the Pentagon be transparent about IT spending?
The 2019 IT budget request was uncommon in that it failed to give a combined topline request for both civilian and defense agencies, as has been done historically. This is because, as Peterson puts it, "They've been taking more and more of DOD's IT budget behind the veil," for national security reasons.
That's likely to happen again, taking away from the transparency of DOD's IT spend.
But, Peterson and Deltek expect that spending to stay flat: "We don't expect to see any significant declines because even when the larger discretionary budget is cut, IT tends to be pretty stable — it's really about where the priorities are."
Bloomberg's estimates, on the other hand, account for a bit of growth in defense IT spending.
Buried in the murkiness of DOD's IT spend is another question about whether we'll see any mention of the department's push to the enterprise cloud, particularly through its highly controversial, single-award Joint Enterprise Defense Infrastructure cloud contract, worth $10 billion over 10 years.
Will the administration put its money where its mouth is, regarding AI?
The administration has positioned itself to make headway around artificial intelligence, particularly with the White House's recent issuing of the American AI Initiative directive. But to promote significant achievements in AI — both as a government and as a nation — the White House will need to put some investment behind that policy.
"With the American AI Initiative fresh, it's possible we'll see the first governmentwide estimate of its investment in AI-related R&D," Cornillie said. "The Pentagon's fiscal 2019 RDT&E budget included about $1.9 billion, with some civilian agencies like the Energy Department reporting investments in AI and 'advanced computing.'"
He thinks AI investment across the government will be "in the neighborhood of $3 billion, with the Pentagon accounting for about $2.3 billion of that." DOD also recently stood up the Joint AI Center at the heart of its AI strategy, but that isn't yet a program of record. Leaders of the program will look for funding in this year's request.
Peterson agrees that whether AI will receive funding is a big question to watch.
"Is there funding that's actually being put in place for that?" she said. "Cause we see quite a bit of policy, and some pilots here and there, but we actually want to see how that's evolving."