Congressional Democrats push Biden to codify AI Bill of Rights in executive order
An upcoming executive order on artificial intelligence should incorporate the AI Bill of Rights published last October, a group of Democratic lawmakers said in a letter to the president.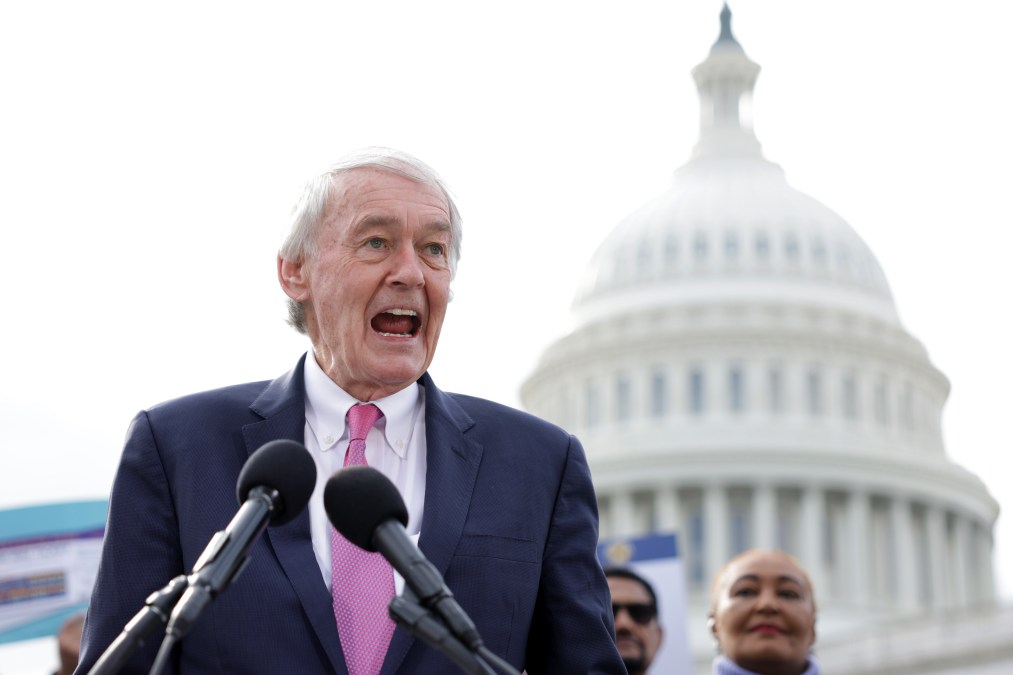 A group of Democratic lawmakers led by Massachusetts Sen. Ed Markey and Rep. Pramila Jayapal of Washington urged President Joe Biden in a letter to strengthen the White House's AI Bill of Rights as part of an upcoming executive order.
The AI Bill of Rights, which was published last October, emphasizes key values for the deployment of artificial intelligence, including privacy, protections against algorithm discrimination and explainability. But the principles don't currently carry the force of law.
Now, these lawmakers want Biden to order federal agencies to apply these principles when deploying their own AI operations. Agencies should have to consider these requirements when using AI that could have a significant impact on the public, in addition to adopting best practices, they wrote in the letter.
The push comes amid ongoing concerns, including tech policy researchers and digital rights advocates, that the Biden administration's approach to artificial intelligence has lacked real measures for accountability and instead relied on non-binding and voluntary commitments from companies.
"By turning the AI Bill of Rights from a non-binding statement of principles into federal policy, your Administration would send a clear message to both private actors and federal regulators: AI systems must be developed with guardrails," the lawmakers wrote in the letter. "As a substantial purchaser, user, and regulator of AI tools, as well as a significant funder of state-level programs, the federal government's commitment to the AI Bill of Rights would show that fundamental rights will not take a back seat in the AI era."
Several AI initiatives are currently expected from the Biden administration, including the new executive order on AI and upcoming guidance from the Office of Management and Budget that will dictate rules for federal agency use of AI.
Right now, one of the primary AI initiatives that applies to federal agencies is Executive Order 13960, which ordered many federal agencies to inventory the AI tools at their disposal. The government is still working on fully complying with that order, as a major Stanford research paper and subsequent FedScoop reporting have noted.