Air Force launches its digital services outpost
Continuing the trend of new military digital service teams, Air Force Secretary Deborah Lee James announced the launch of the branch's "nerd cyber swat team."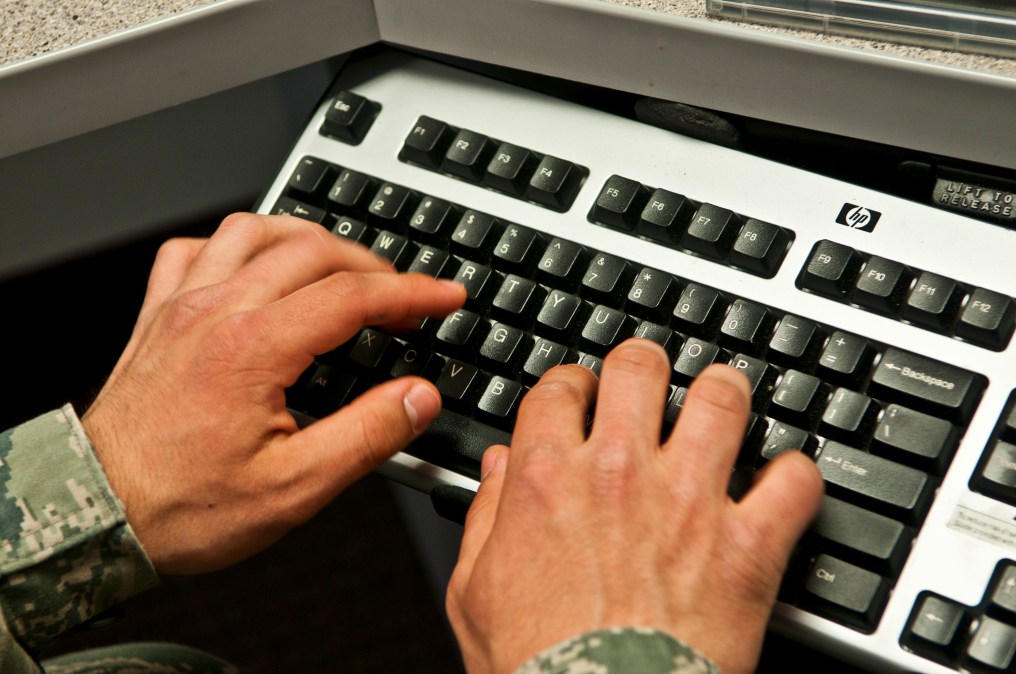 The Air Force is getting its own digital service team, which branch's secretary called Friday a "nerd cyber swat team."
Building on the Defense Digital Service model of bringing in talented techies in "jeans and hoodies" into the Pentagon to shake things up and solve big problems, the Air Force will have a similar team to work on its issues, Air Force Secretary Deborah Lee James said in Arlington, Virginia.
"This is going to be a small team of people to help us build software excellence into new programs and troubleshoot existing programs that run into difficulties associated with software," she said. "Software is frequently at the root of many of our difficulties."
The secretary said she saw firsthand what the team could do by watching the DDS team work on troubleshooting a project to build the service's next-generation operational control system, which would control the newest version of the DOD's GPS satellites.
[Read more: Inside the Air Force's new use of commercial cloud]
As FedScoop reported in November, the new code for that project was almost completely written but it wasn't working in integrated testing, Air Force Lt. Gen. Samuel Greaves said at Amazon Web Services's re: Invent conference in Las Vegas.
"Decisions were made to essentially do your requirements flow-down while you're coding at the same time and then hope that things would work out in the end," Greaves said then. "We learned very, very badly that that didn't work."
And it took too long to be able to test the code — weeks or months of refiguring aging hardware to create the right environments for testing, Greaves said.
The program's engineers needed regular and reliable test environments to more rapidly test the software, he said. The solution: Build test environments in AWS Gov Cloud. Before the decision was made to use commercial cloud to build test environments, the project was almost cut because developers couldn't do enough tests, Greaves said. He noted the move to commercial cloud allowed them to buy back schedule time and save money.
"The DDS folks really contributed significantly to what I call a major cultural shift within the Air Force, and within my portfolio for delivering ground software capability," Greaves said.
James said the new Air Force component of DDS will be helpful in making sure the branch contracts are set up in a way that enables them to take advantage of the best private sector techniques.
"These members are going to be brought in as highly-qualified experts — HQE is what it's called," she said. "Again it's a short duration assignment, generally anywhere from six to 12 months, and they would return to the private sector."
The Army was the first military branch to launch its own team based on the Defense Digital Service model, in December.
"There's so much potential in this model, in an area where we have so much to do," Army Secretary Eric Fanning said of the DDS program as he announced the Army Digital Service at General Assembly in New York.
To potential recruits, Fanning said, "You will have significant impact."
The Army has also already been working with DDS on several projects, including improving its recruitment process, which Fanning called "old-world" and "cumbersome" in its current state.
The process, he said, "takes a lot of time for people to navigate."
"We're trying to get the best and brightest to come into the Army so we want to make it as easy as possible for them," he said.
[Read more: Army launches its own 'outpost' of the Defense Digital Service]
Contact Samantha via email at samantha.ehlinger@fedscoop.com, or follow her on Twitter at @samehlinger. Subscribe to the Daily Scoop for stories like this in your inbox every morning by signing up here: fdscp.com/sign-me-on.